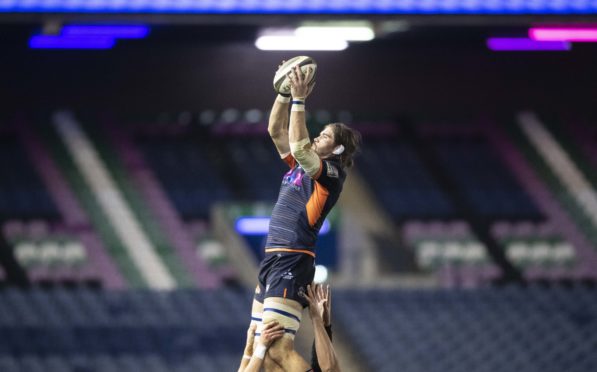 Ben Toolis wants to see Edinburgh recapture that Toulon spirit as they start their European Challenge Cup campaign in Agen on Friday.
The capital club's 28-17 win in the Stade Felix Mayol during last season's outstanding Champions' Cup pool campaign – and James Johnstone's famous try via Bill Mata's outrageous offload – has gone into club folklore as one of the club's greatest nights, and it was a campaign where Edinburgh learned exactly what it took to win against Top 14 opposition in France.
"That was pretty special, wasn't it?" recalled the Scotland lock. "The last few times we've played in France we've done really well so we just have to have the same mindset.
"The fact this is not a Champions Cup game doesn't change our mentality; we want to go out there and get a win but also put in a dominant display and take positives out of it. Winning teams are always improving and they have the right mindset week in and week out.
"Beating Toulon in Toulon, not many teams have done that. They maybe weren't quite as strong as they'd been in the past, but it is still a tough place to play.
"We had a marginal loss in Montpellier in that campaign as well and you could say we should have won that game. We've got confidence from the past season and if we can take that then I'm sure we will be fine."
Playing in France offers different challenges to the PR014, he added, with bigger packs and much, much more off-loading.
"French teams play quite a physical game," he continued. "The PRO14 is very physical as well, but in France you have much heavier men so it is a good challenge for us to see how we go up front especially against big men in the forward pack.
"They bring a different skill set to the game as well with their offloading and their free style of play. It is a great opportunity for us to see where we are at defensively from that point of view. Also, from an attack point of view, it is about trying to capitalise on the bigger and heavier men with our skills to try to score points."
Toolis saw action in just one game against Russia during the World Cup, but is enjoying being back and re-setting with his Edinburgh team-mates.
"Obviously the boys have started the season really well," he noted. "In the past we've probably struggled a bit when guys were away playing for Scotland, but they have set the standard really well, and it is obviously a lot easier coming back to a winning team.
"The mood is up and the morale is up. It was good to get the win on Friday night and hopefully we can keep building that momentum and keep getting wins."
Toolis made his return in that game and thought his yellow card for impeding Dragons' full-back Jordan Williams was "a bit harsh".
"For someone my size stopping straightaway is pretty hard," he said. "The Dragons and other Welsh teams can be quite difficult to play. They tried to take the game away from you and can be very frustrating.
"We weren't happy with our skill execution because we had a lot of opportunities to get a bonus point win and didn't get it. But the important thing is that we had opportunities and we will learn from that.
"This is another opportunity to play and keep the momentum going. If you push on to win in Europe then that is an avenue to get into the Champions Cup.
"There might be opportunities for more guys this year to play and put their hands up, but whoever is getting picked to play is going to go out there and give 100%."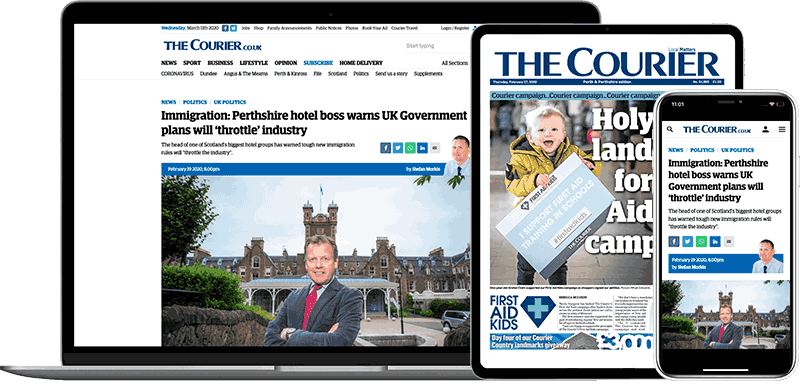 Help support quality local journalism … become a digital subscriber to The Courier
For as little as £5.99 a month you can access all of our content, including Premium articles.
Subscribe