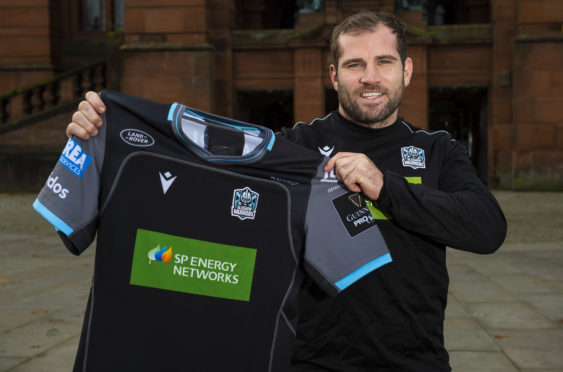 Fraser Brown doesn't feel even close to the end of his playing career as he signs on for another three years at Glasgow Warriors, but after all the Scotland hooker is still making up for last time.
Brown was a late developer in professional terms, only coming to Glasgow in 2013 after a succession of serious injuries, so he feels at a different point in his career than many 30-year-olds.
"It's no secret how the start of my career went, so to be able to revive that and stay here for another three years is brilliant," he said. "I feel like this is my second career and a second lease of life for me in terms of being a professional rugby player.
"I'm forever indebted to Gregor (Townsend) and Shade (Munro) when I first came in here. But the Glasgow family as a whole – the club, the players, the fans – have taken me in, and I'm really happy to be here for another three years."
Ulster – looking to replace their retiring talisman Rory Best – were rumoured to be one interested party in an out of contract Brown, and while he did look at other offers, he was convinced he was already in the right place.
"Whenever your contract comes to the end you'd be silly if you didn't at least explore your options," he said. "But I still believe my best rugby is ahead of me.
"I believe that Glasgow is still the best place for me in terms of achieving that because we have great players, great coaches and great fans.
"Family is also important. My parents live just off the west coast. My wife and I are happy and we are well looked after here at Glasgow. We play a great brand of rugby and, ultimately, you've got to enjoy what you do."
Speaking to Best – who retired at 37 – at the World Cup and with the example of Ross Ford having just quit at 34 close to home, Brown is convinced he can go on at the top level if he looks after himself.
"You never know what can happen in rugby in terms of injuries and there also might be changes in terms of coaching staff and new players coming in," he said. "For me, it's just about trying to stay fit and perform as well as I can. If I can do that, then I'll try to play for as long as I can.
"I hope having fewer miles on the clock will help me. I still firmly believe that my best rugby is ahead of me, so it's all about working hard to achieve that."
The immediate aim is improve Glasgow's record in Europe, starting with this week's Heineken Champions Cup match against Sale Sharks.
"Europe is still a box that definitely needs to be ticked," he said. "We've only reached the quarter-finals twice in our history.
"For a club like ourselves who are consistently up at the top end of the domestic league, you can't hide the fact that European competition has been a little bit of a failure.
"We know the best way to get respect in Europe is to do well in that competition. Every year we target it, and we'll look to reach a minimum of the knockout stages and then take it from there."
Brown has always been a team leader, a captaincy candidate and a thoughtful voice about the game, so it's no surprise coaching is something he's looking at beyond this contract.
"If you haven't started thinking and planning for post-rugby by the age of 30, then you're probably being pretty naïve," he said. "It's something that we need to do much better here in Scotland.
"I'm doing a history degree at the Open University just now and I'm on a coaching pathway programme with the SRU, so I'll see which of those two is the lesser evil!"