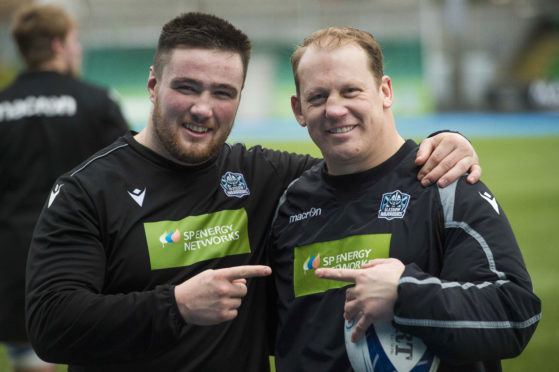 Petrus du Plessis's nose "is on the other side of my face" as proof he practices what he preaches, but he believes his short re-introduction to playing rather than coaching is going to serve Glasgow well this week and in the coming ones.
The scrum coach "semi-retired" from playing at the end of last season for his new job, but was called into action at a crucial moment as emergency cover for Saturday's game against Benetton in Treviso.
A few solid scrums, some carries and ruck clearouts later – and a re-broken nose to show for it – Glasgow had their first away win in the league since November and more to the point, key man Zander Fagerson was fully rested ahead of this week's crucial Heineken Champions Cup game against Exeter.
"I said to the boys earlier this week that the chance coming along for me to play shows that anything is possible," said the 38-year-old. "I don't have a date in terms of when I'll actually finish. So if the Six Nations is on and we lose a couple of players to injury, I have to be ready to play if asked again."
It was a shock to the system, and he contemplated "getting the fire brigade to get me out of bed on Sunday morning" but there was a method to it all.
"In terms of sorting out the scrum, you just have to stand up to it, get on the pitch and get on with it," he said. "You can't preach something and not do it yourself. Maybe it was good for the guys to actually see me playing in that sense.
"Zander has to play against Exeter. We didn't have some of our regular starters there in Italy but we still got the job done.
"A lot of people would have been thinking the writing was on the wall for us, but it we're a good side. The guys who came into the team were outstanding and it's all about taking your chances.
"We will see that over the next couple of months with guys being away in the Six Nations. Other guys will come in and take their chances. Last year during the Six Nations we went unbeaten during that whole period, and now we want to do it again."
But first and foremost comes Exeter in what is a must-win game if Glasgow want to reach the last night, and while he was impressed with their recent victory over Saracens, du Plessis thinks his old club let them off the hook.
"Saracens had so many chances in that game but didn't take them," he said. "If you review the game, there were four or five tries left out there from Sarries' point of view.
'Jamie George got held up over the try line. That would have been a definite score any other day of the week. The opportunities were definitely there, but the tenacity that Exeter show is always very good.
"We will need to break through that with our physicality and our speed of ball.
"Exeter has a good defence. We will have to be quite crafty in terms of how we break them down, but we have the players to do it."
Nick Grigg is back and Leone Nakarawa will be worked back into the squad, although likely not to take part in the European pool stages.
"Nick's hit probably looked worse than what it was. He was up and running again by 7pm on the Saturday night after the game.
"The Italian hospital looked after him really well with brain scans and everything like that. He came through it all well.
"Leone's a familiar face with some of the guys who've been here for a few years. He's a popular guy and he's been well-received.
"We'll build him back up and get him stuck into the squad. He'll have to learn the plays, but he'll work well."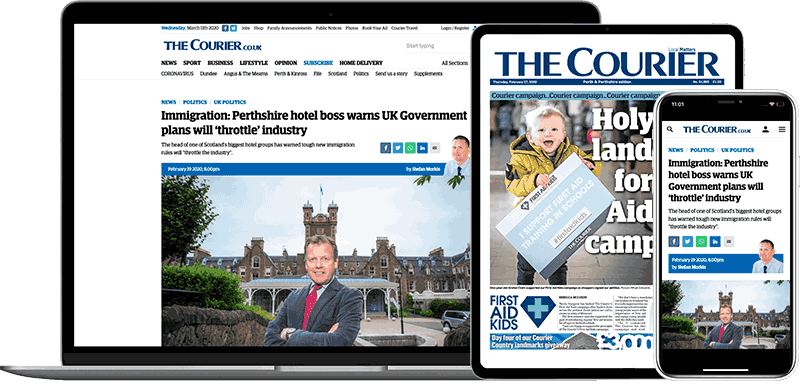 Help support quality local journalism … become a digital subscriber to The Courier
For as little as £5.99 a month you can access all of our content, including Premium articles.
Subscribe