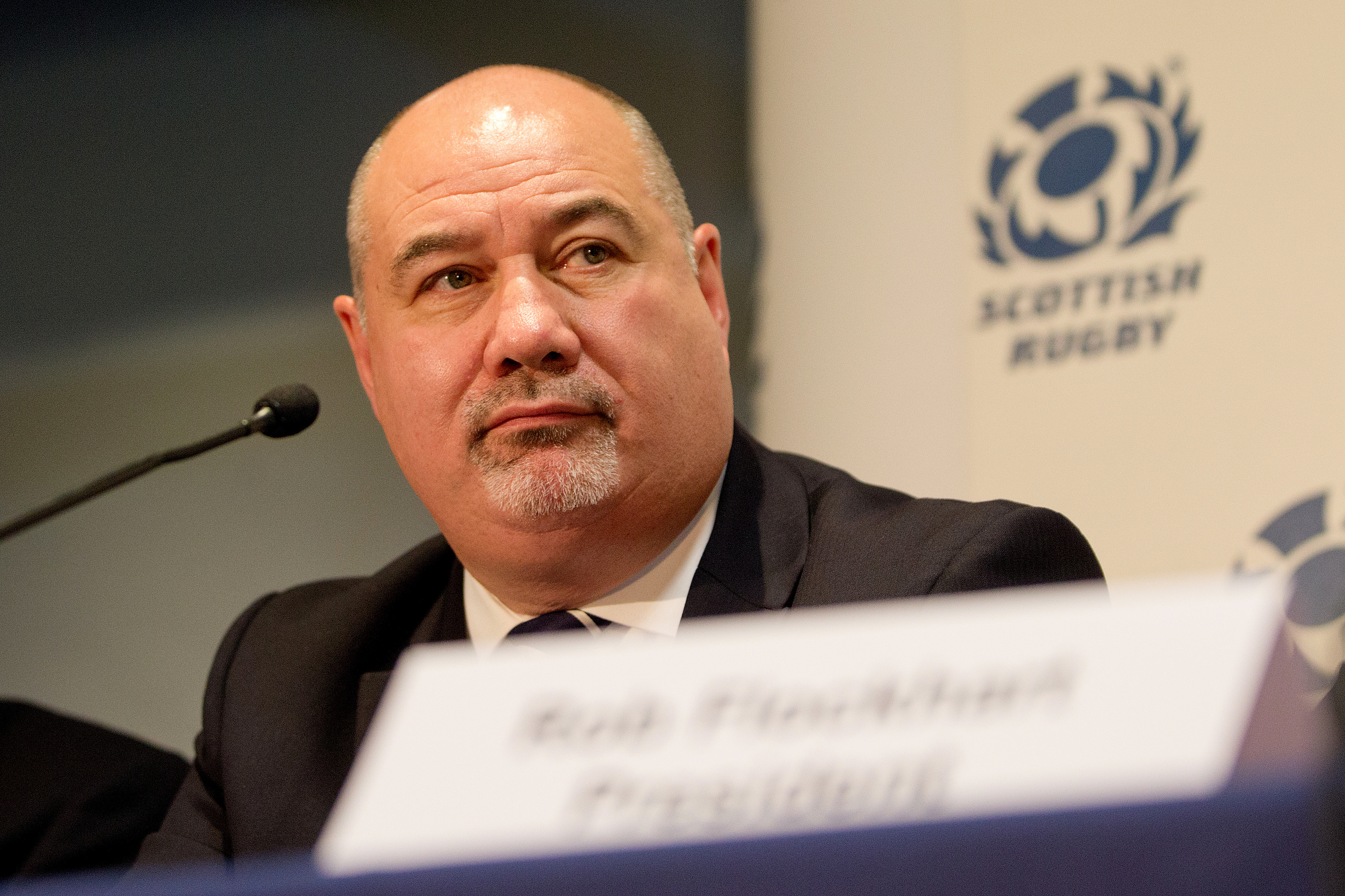 The four senior executives with Scottish Rugby had their pay double last year – with the top paid executive, almost certain to be controversial CEO Mark Dodson, raking in nearly £1 million.
The shock figures were revealed as the SRU finally registered their 2018 accounts at Companies House yesterday. The accounts had been prepared for the union's AGM in August of last year, but were not publicly revealed until registration yesterday.
Company rules require that the remuneration to the highest paid director must be shown which reveals the £933,000 paid to Scottish Rugby's top earner – who is almost certainly Dodson.
That figure has risen from £455,000 in 2018, which was still comfortably more than the amount paid to the Scottish Football Association's current chief executive, Ian Maxwell. According to the last SFA accounts, Maxwell was paid £376,000 a year in 2018.
The cumulative wage bill for the three other executive directors of Scottish Rugby, chief operating officer Dominic McKay, finance director Andrew Healey and general counsel Robert Howatt, also more than doubled from £535,000 in 2018 to £1,178,000.
A statement from Scottish Rugby said the increased pay "reflect the individuals' contribution to its Long Term Incentive Plan to deliver on the organisation's strategic initiatives and targets".
It's understood that the increases include accrued bonuses for reaching targets set, although overall profits in 2019 fell from £1.8 million to £308,000. Turnover rose from £57.2 million to £61 million over the same period.
The increases may reflect greater economic activity for Scottish Rugby during the year – they completed a two-year run of sell-outs for international games at BT Murrayfield in September – but do not reflect a year of success on the pitch.
The national team won only one game out of five in the Six Nations Championship and failed to qualify for the quarter-finals of the Rugby World Cup in Japan, for only the second time in the competition's 32-year history.
Off the international pitch the domestic club game continues to struggle with Dodson's own introduction of the semi-professional Super6 competition failing to gain much headway with rugby fans in its first season.
The chief executive has also run into difficulties at both home and abroad, strongly criticised by an industrial tribunal for his part in the unfair dismissal of former director of domestic rugby Keith Russell in 2018, and angering World Rugby with comments in the wake of the disruption to the Rugby World Cup due to Typhoon Hagibis.
Dodson, who joined Scottish Rugby in 2011, was given a three-year extension to his current contract in 2018 when it still had two years to run. His current deal now lasts up until 2023.