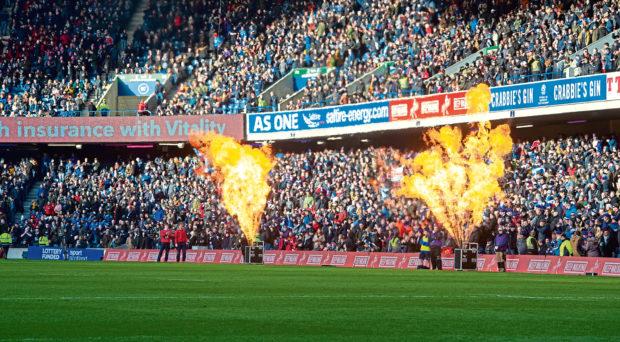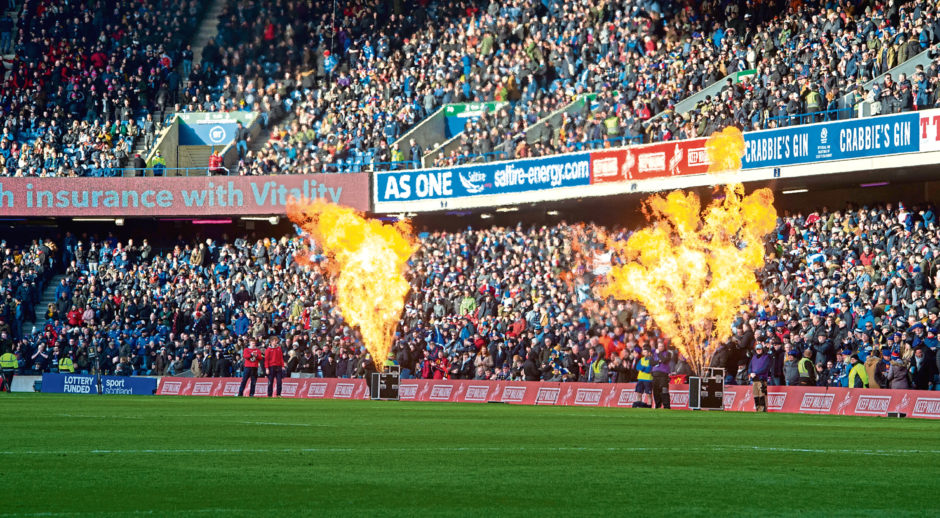 There's an argument – a somewhat convulted one, I'll happily concede – that the Six Nations Championship is the single most popular sports event in the world.
The average crowd for the truncated championship in 2020 as it stands is 66,140. That's slightly down on usual, mostly for Italian-based reasons – there's only so many losing seasons anyone can stand before it starts to hurt at the gate.
But it's still likely to just pip the USA's NFL as the highest average stadium attendance for any sport in the world.
The per capita rate is even better – in 2020, 93 per cent of seats for Six Nations games were occupied. There's no annual event or league anywhere on the globe that can nearly match that figure.
The fans, travelling to the six capitals of Europe that host the games, are the foundation and the bedrock of the Six Nations' continuing success. They create the unmatched atmosphere of full houses every February and March that makes it worth the £300 million the participating unions hope to net from a new TV deal.
Playing Saturday's scheduled game between Wales and Scotland in Cardiff behind closed doors because of the coronavirus was never even entertained. Why? Because the crucial element in the sport would have been missing.
Instead it was postponed almost exactly 24 hours before kick-off. Thousands of fans arriving in Cardiff – of both nations, a huge proportion of Wales fans make a weekend of it in their capital – found they had no game.
They were treated absolutely absymally and someone should be brought to account.
The ultimate decision to call the game off was absolutely correct – it was insane to consider playing an event with 79,000 plus in attendance when sport was shutting down across the world. But the timing was inept, dreadful and unthinking.
Gareth Davies, the WRU chairman, made the ludicrous suggestion "I don't think we could have handled it any better". They were not helped by muddled advice coming from government, but once Scottish football joined English football in downing tools, the WRU were hopelessly isolated.
Just a few days before, when France and Ireland was postponed, it made obvious sense to close down the championship finale of Super Saturday in total and play it later in the year. The 6N has done something similar relatively recently, when 2001's Foot and Mouth outbreak forced three games involving Ireland to be moved to September.
Scotland had no pressing desire to play, although they clearly wanted to finish their championship if they could. The PRO14 had already been shelved, and Murrayfield were preparing an announcement of a cessation of all rugby in Scotland from Sunday night.
Wales, on the other hand, tend to need the £4m from every home game to break even each year, and that's perhaps why they went to the very edge.
The result was a betrayal of the many fans who'd spent hundreds to get down to the game – the idea in some circles that all rugby fans are well-off and middle-class is an ignorant myth.
The supporters of both teams should have been the absolute first consideration of the two unions and the Six Nations committee. They deserve at the very least a proper apology.
Gregor wins all round
We've not been sparing of our criticism of Gregor Townsend in this column, but it's not enough for some. My assertion that the Scotland head coach was safe after the France win rattled one or two cages.
And yes, you have to agree that, of the face of it, half a win more in this Six Nations than 2019 is pretty limited progress, especially considering the season also contains a failure to reach the last eight of the World Cup.
But the reality is Townsend's position is strong now, for at least the last full year of his existing contract. Defeat to Italy and France would have done for him, but both games were won, and there was to be no "blip" in Cardiff.
He can point to the restructured defence and scrummage, how close Scotland came against Ireland and England, and signs the attacking flair was coming back, especially against France.
As it stands Gregor still has the best record of any Scotland coach in the pro era, and if the July tests in South Africa and New Zealand don't survive the virus shutdown he'll probably retain that going into 2021.
Although the opposite was surely intended, you have to say the Finn Russell affair has completely worked in Townsend's favour.
Rather than damaging Gregor's authority, Finn's walk-out – or omission – ultimately strengthened his hand.
One struggles to see, even after the promised chats over coffee in a Parisian cafe, how the mercurial stand-off gets back in Townsend's plans.
The head coach clearly thinks he now has a viable alternative in Adam Hastings, and there's even indications that the game plan minus-Finn might work long-term.
Indeed, why risk upsetting that for a known maverick and freelancer? I would, but I'm not sure Gregor agrees.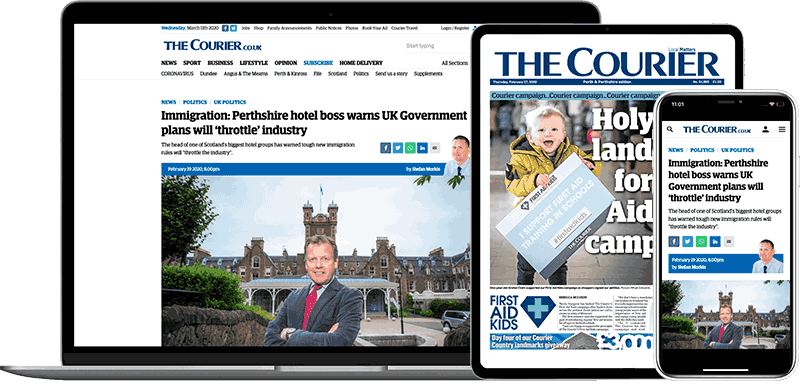 Help support quality local journalism … become a digital subscriber to The Courier
For as little as £5.99 a month you can access all of our content, including Premium articles.
Subscribe