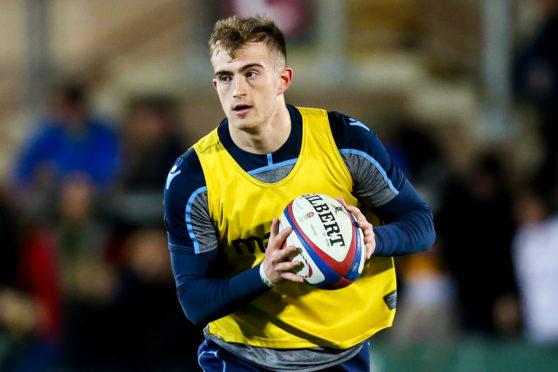 Scotland Under-20 star Nathan Chamberlain is certain the move north to Edinburgh will help his ultimate ambition to play for the senior national side.
The 20-year-old has agreed a Stage 3 academy contract with Edinburgh which will become a full professional deal after a year, and will move from his home town of Bristol and the Bears set-up he's been involved with since his early teens to join Richard Cockerill's team in the summer.
Edinburgh fans have been eagerly awaiting his signing since he made a huge impact for the Scotland Under-20 side this spring, scoring a hat-trick of tries and winning man of the match honours in the final international of the Junior Six Nations against Wales at Colwyn Bay in Match – just a day before rugby's shutdown came into effect.
But he'd already agreed to come north after discussions with Cockerill, with Scotland Under-20 head coach Sean Lineen and former international scrum-half Graeme Beveridge, who works on recruitment at Murrayfield.
"It started through the Under 20s when I spoke to Sean and Graeme, and eventually I had a good chat with Richard over the phone, and we came to a decision for the deal to happen," he said.
"I'm just delighted to be joining at such an exciting time at the club. They're becoming a big force in the PRO14 and in Europe and I want to be a part of that.
"Also, as a young 10 and a Scotland prospect, something I want to be achieving is playing well for the club, and going on to play for my country."
Chamberlain was born and brought up in Bristol and his Scottish connection is a grandmother from Leven in Fife, something he thinks has been crucial in his development.
"I'd been in elite development with the Bristol Bears since I was 13, but the breakthrough really came going to university and playing at Hartpury College," he said. "In the 2018-19 season we won the BUCS Super Rugby Cup at Twickenham and I was named man of the match, and that was really big for me.
"After that playing for Scotland Under-20s has been huge for my development, and this is the latest step."
The first season for the Under-20s in 2019 was a rough one, with just one Six Nations win against Wales and relegation in the Junior World Championship in Argentina.
"Personally I didn't get as much exposure as I'd wanted, but being named captain against New Zealand in Argentina was a big achievement, and I thought it was our best performance of the year," he said.
"It was a big learning curve and I think I came out of it a better and more mature player. This year the coaching staff were excellent, the backroom staff were awesome and we had a really big positive attitude about the season, and that was reflected on the pitch.
"As a group our main name was to be promoted back to the Junior World Championship group, but that was cancelled and instead we had a really positive Six Nations.
"The game against Wales was great fun – to be honest I never thought I'd be scoring a hat-trick, I just was a bit lucky and ended up in the right places at the right time.
"It was a huge high for me personally, but the win was down to awesome team performance with everyone contributing."
Chamberlain already spend some time with the senior Edinburgh squad during breaks in the Six Nations campaign and has got to know the city.
"I'm good friends with the younger guys in the Edinburgh squad like Jack Blain, Rory Darge and Connor Boyle who played with me for the Under-20s," he said. "I met up with senior players and good a good feel of the place.
"It'll a great place to live and work. There's a young group coming through, I rate them all highly, and we all want to help the team achieve great things."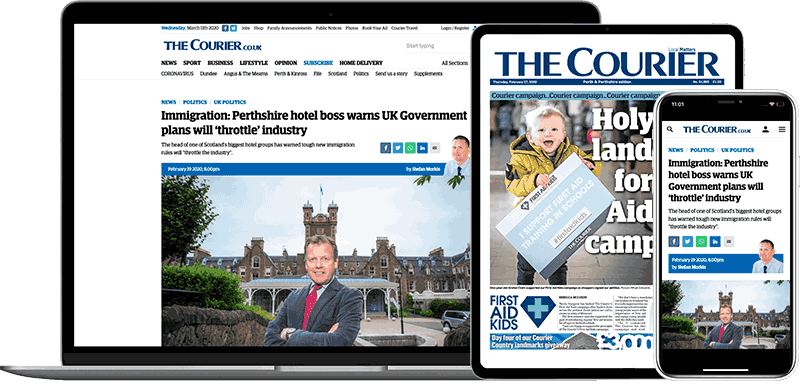 Help support quality local journalism … become a digital subscriber to The Courier
For as little as £5.99 a month you can access all of our content, including Premium articles.
Subscribe