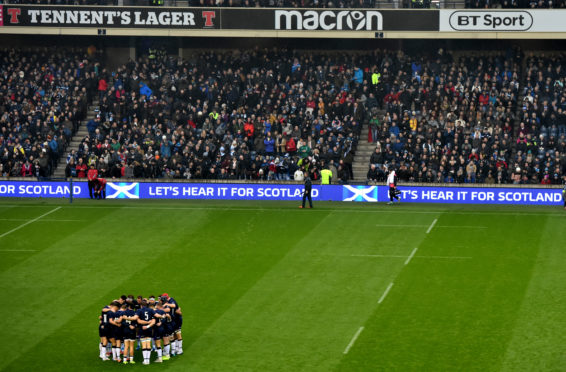 Scottish Rugby could hardly have timed the start of the liaison programme run by former All Black Ben Atiga any better – just as the needs of isolated players heighten during the coronavirus pandemic lockdown.
Atiga, who played for Edinburgh for two seasons until an arthritic hip condition ended his career in 2014, is the main connection between the contracted players in Scotland and the union, with his specific focus on their general wellbeing and mental health.
The recent removal of the stigma about depression and mental health among sports stars – in rugby figures such as former Lions skipper Gareth Thomas and Scotland internationals Graeme Morrison and Rory Lamont have spoken about their problems – has helped Atiga establish the programme within Murrayfield's ensuring there is an avenue for players to talk about any issues.
It launched in 2018, and Atiga's role is co-ordinating contact and assisting players wherever it's possible.
"The first thing I tell the guys is that I'm not a psychologist," he says. "We have our mental health provider we can refer guys to if it needs to get to that stage.
"What I do know is that I have that empathy to understand what they're going through, and I guess it's a passion of mine to look after the generations coming through.
"Being a pro athlete is like a fraternity, you have to care about those guys coming through and make sure they don't make the same mistakes that you did.
"What I have come across so far when guys have been mentally low, it has been informal conversations that have helped.
"I understand what they're going through and share my own stories, because at some stage I've experienced this myself or been around guys who've been through these things."
A power running centre who played for New Zealand in the 2003 World Cup, Atiga had his fair share of long injury issues and that was the biggest issue he dealt with before the current lockdown.
"That is one of the most common challenges for players, long-term injury means being isolated from the rest of the team," he said. "It can be a very lonely place.
"This right now is kind of similar but for everyone; I've reached out to al of pro players at Edinburgh, Glasgow and the 7s, just checking up. To be honest, I've been telling the guys need to get my dose of socialising through video calls in just as much as them!
"When you're used to being in groups like team sports and being around people it can be tough. There are some players in hard places who are completely isolated, living on their own, so it's about managing that, staying in touch and keeping track on people."
The change in attitude towards mental health was a key to starting the programme, Atiga's own interest when as Scottish Rugby's resettlement officer helping players from abroad adapt to Scottish life, he had close contact with a player who was struggling.
"I had to feed back information from that case to HR and they were already in the process of setting up player assistance, a lot of which was dedicated to mental health, and I slowly just graduated to joining that programme," he said.
"What we are seeing now is guys start to open up, to try and normalise mental health as much as their physical health. People like Graeme Morrison and Fraser Brown speaking out has been a huge help.
"Players aren't distancing themselves and being afraid of it, they're supportive and reaching out to each other. We're seeing that at the moment with small groups on WhatsApp regularly in touch and obviously myself touching base with as many as possible. Sometimes they want to talk to people outside their friend group, and I'm an impartial person to be a sounding board for them."
Ben's input is also about preparing and maintaining life outside the rugby bubble.
"Put it into context, a young Blair Kinghorn comes into Edinburgh as an 18-year-old kid and if he had a long and illustrious career lasting 10 or 15 years, he could come out of it at the end as a 18-year-old kid stuck inside a 34-year-old's body," he said.
"So it is important that players are engaging in life outside rugby – that they maintain an identity outside that jersey they put on at the weekend.
"For the likes of Blair, rugby is everything to him. This is his first job and he is getting paid to do what he loves, so going past rugby it is important to look past that and their next career, which might be inside or outside rugby."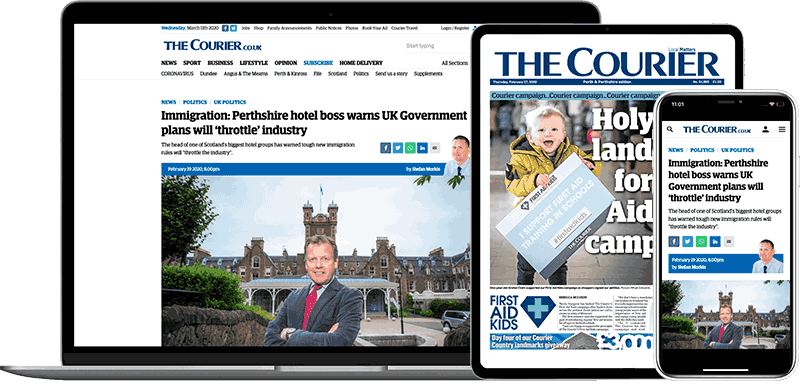 Help support quality local journalism … become a digital subscriber to The Courier
For as little as £5.99 a month you can access all of our content, including Premium articles.
Subscribe