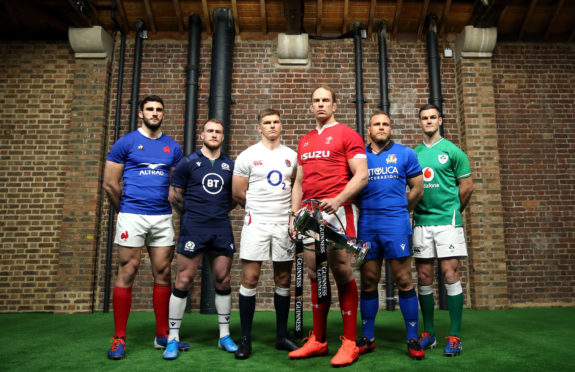 As we've suspected all along, the shakedown from the seismic shock of the pandemic in rugby will not be the kumbaya around the campfire many hoped for.
Last week, the still slightly sinister figure of Bernard Laporte – I always think he looks like a nerdy Bond villain – "privately" informed French rugby stakeholders that the CVC investment deal in the Six Nations was all but secured.
Like they did with the Gallagher Premiership and the PRO14, CVC are buying a share of the event, effectively becoming a "seventh" nation for a fee in the region of £300 million. The Six Nations hurriedly put out a statement saying that negotiations were still ongoing and an announcement was not imminent, but nobody's fooled.
Laporte is now probably world rugby's chief administrator, with fingers in all sorts of pies in his native France, the Six Nations, and as the new vice-chair of World Rugby. He knows what's going on and if he tells French rugby to prepare for a cash influx, it's definitely coming.
This probably means the end for the great old tournament's exclusive presence on free-to-air TV. That's to be regretted, but the realpolitik of the moment is that even the world's most successful and richest rugby event cannot afford to turn it's nose up at millions of investment.
£50m should be Scotland's share and that amounts to a year's turnover at Murrayfield. They'd be fools not to take it, especially after the pandemic losses and when recent evidence from golf's Open Championship shows that your ticket demand rockets when the event's not on the cooncil telly.
Yes, it means that it goes from the casual gaze of the general public. But that might be a 20th century argument – terrestrial TV, and sports on terrestrial TV, gets a tiny and diminishing audience these days. The kids are all watching everything on their IPads and phones.
The idea has always been that the CVC-Six Nations agreement and a broader worldview of rugby are contrary. If the European nations coin it in, goes the argument, they're less likely than ever to share the gold with the cash-strapped Southern Hemisphere, and the talent drain to the North will continue.
Scottish Rugby CEO Mark Dodson said the other week that he didn't think a Six Nations deal with CVC precluded the Nations League concept. But it hardly matches with it, either. CVC are buying the February-March product itself, not just part of some global annual competition that is as yet unrealised and unplayed.
Anyway the Southern Hemisphere bloc appears to be breaking up. This week New Zealand's "Aratipu" review of operations was leaked recommending that the SANZAAR alliance be broken up and a "trans-Tasman" domestic event with Australia and the Pacific Islands should replace Super Rugby.
That would leave South Africa and Argentina without cross-border club competition – Japan had already withdrawn. South Africa is reportedly eyeing the possibility of taking their four Super Rugby franchises into the PRO14 – which would become the PRO16 or 18.
Once in the European arena, is it too hard to see South Africa singing off the same hymn sheet as the Northern countries, and even finding the Springboks in the Six Nations at some point?
I don't have an issue with a larger PRO18 – the conference system has worked well, the crowds continue to tick up and better South African teams will benefit the tournament all round. I don't see this as being even remotely similar to when Super Rugby overreached itself and started a downward slide towards, it seems now, obilivion.
What it does mean is that with the impending CVC investment, the Northern Hemisphere's financial hold on the game has strengthened as Southern unity has weakened.
An equitable, cumulative approach to the world game seems beyond us now, sad as that may seem.
A perfect place for Greig
We were wondering about former Scotland captain Greig Laidlaw's future as far back as the World Cup in Japan.
Clermont-Auvergne weren't renewing his contract, but he wanted to play on. At the time Japan itself seemed like the obvious solution, and lo, it has come to pass as he's signed with the Shining Arcs – they may sound like a 1970s progressive rock act but they're a Japanese league club.
It was an obvious solution because Greig is hugely popular in Japan, much to the mirth of his Scotland team-mates during the RWC.
"Mr Grieg" was one of the most recognised figures at the tournament, was even mobbed at a Tokyo shopping mall and there was even a female fan group avidly devoted to him and fellow beardy Scots John Barclay, Stuart Hogg and Finn Russell.
It's a great spot for him. He's hinted at doing a little coaching there too, and that's another obvious future route.
Greig's long been considered a future pro team or even Scotland coach – Vern Cotter once said he was a natural for the role. After two years in Japan, there might even be a vacancy somewhere back home, you'd expect.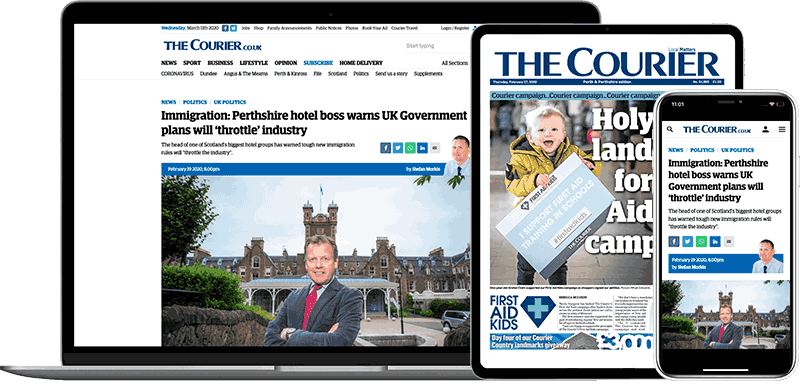 Help support quality local journalism … become a digital subscriber to The Courier
For as little as £5.99 a month you can access all of our content, including Premium articles.
Subscribe