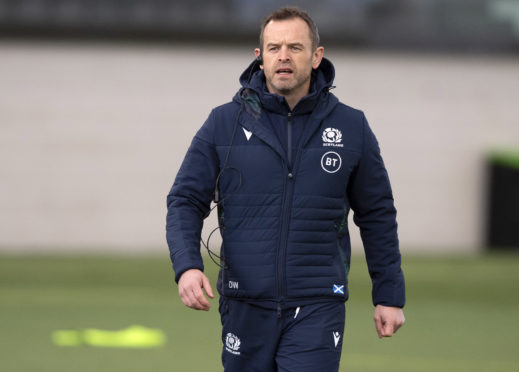 Glasgow will have some form of experimentation for the second of their post-lockdown meetings with Edinburgh on Friday night but winning is still vitally important to the Warriors, says head coach Danny Wilson.
The game, to be played with the first spectators at any major sporting event in Scotland since everything locked down in March, is a dead rubber with the 1872 Cup already in Edinburgh's hands due to their 30-15 win on Saturday, and Glasgow's season is over due to the truncated play-offs.
The Warriors now face four weeks of effective pre-season before the 2020-21 Guinness PRO14 season gets underway, and that's a reason for both trying things and wanting to win, reckons Wilson.
"I think it will be a balance," said the head coach. "We are aware now that we don't have another game after this for four weeks, and we probably need to think about combinations of players that may well lead into that first league game.
"There's a lot of players will be available for that first block (of new season league games), but then we will lose them for long periods of time.
"We won't make massive, wholesale, complete changes, but we will make enough that it will be noticeable.
"At the same time the reality is we want to win a derby, we just lost one on the weekend and no-one likes losing two derbies. It's an important for us to go with the mind set to win and perform well, and there's a pride part too.
"Today feels like a normal Monday, everything's a little flat after a loss and the players want to get back into a game on Friday and get a win."
Wilson feels that his side did meet Edinburgh's strengths head on during Saturday's game, but accepts their rivals adapted to the new breakdown laws better and that a couple of defensive lapses and "a negative cycle" after an hour cost his team the game.
"There were certain elements of Edinburgh's game we have to be able to deal with, their driving lineout, their scrum, and their forward-based carry work," he said. "I think we came out of that game fairly well in those areas, it was other things that bit us."
"In the bigger games playing Edinburgh and the likes of Munster and Leinster, you need to bolster the forward pack, while not becoming ineffective in the speed of rugby we want to play."
Wilson will now have more time to bed himself and fellow new coaches Jonathan Bell and Kelly Brown into the Warriors squad.
"I'm learning a huge amount about this group of players and the dynamic here," he continued. "All these learnings are good for me early on, which are the ones you usually get pre-season and try to react as quickly as you can.
"It's no different to what happened when I went to the Blues, you take some months to really find things out, you need a run of games where you really start to see and get a feel for things within the group.
"Things change when you're inside the group, I'm going through that, so is Jonny and Kelly. No-one enjoys losing but I did enjoy the experience on Saturday, and long-term I'm going to enjoy this, although there will be challenges along the way."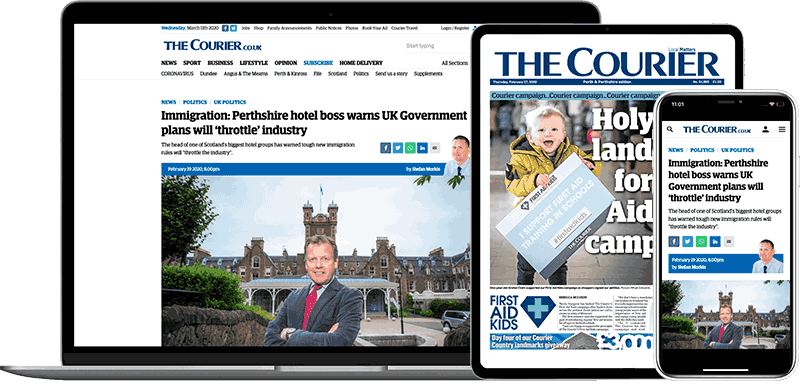 Help support quality local journalism … become a digital subscriber to The Courier
For as little as £5.99 a month you can access all of our content, including Premium articles.
Subscribe