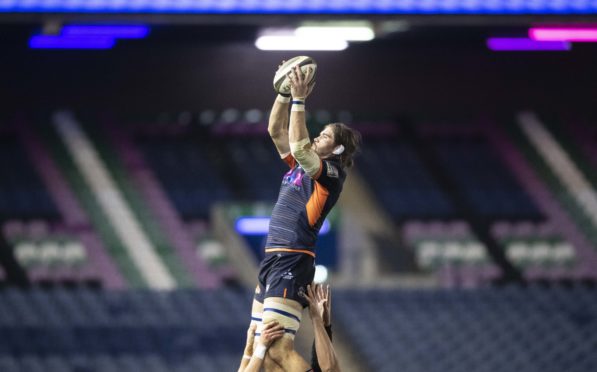 Ulster have "nicked plenty of intellect" from Edinburgh but Richard Cockerill doesn't expect to give up anything else to the Irish province when they come to Murrayfield for the Guinness PRO14 semi-final on Saturday night.
Cockerill was as playful as ever when discussing all the former members of staff at Murrayfield who have ended up at the Kingspan Stadium in recent months.
"They've taken our MD as their chief executive (Jon Petrie), our forwards coach (Roddy Grant), even our communications manager," said Cockerill, with tongue wavering around his cheek. "That's plenty of intellect, what else do they want to take from us?"
As former Scotland forwards coach Dan McFarland also used to sit in on Edinburgh sessions before moving to be Ulster's head coach, Cockerill doesn't think there's an awful lot to hide from the Ulstermen.
"Roddy was my assistant and Dan's a good English coach like myself," said Cockerill, with another dig at his rival's birthplace even if he is an affiliated Irishman. "But it does not take a genius to work out what is coming from a team I coach.
"They are good guys, they have good players and are a good club."
Despite Ulster's uncertain emergence from lockdown – defeats to Connacht and to Leinster's 2nd XV – and home advantage Cockerill still insists that his club are the underdogs.
"Ulster have won this competition before, they are in the Champions Cup quarter-finals against Toulouse and they are the club with all the history of being successful," he said. "The pressure is on them, they have to deliver."
Edinburgh, on the other hands, were perennial underachievers, he added.
"We have to get into perspective how realistic it is for a club which has been around for 145 years and hasn't ever won a trophy to actually win something," he said.
"It's not a must that we have to win silverware but we certainly want to be in a final because we've never been there before, so that's new territory for us.
"We're capable if we get things right to do that, to get to a final and see how good we can be. Hopefully if we get through that'll be Munster and then we can bring them to Murrayfield for a final. But we just want to go as far as we can and test ourselves to see how good we are.
"We have changed a bit here, and we have won big games but when it really matters we need to make sure we deliver on all the things we have done in the last three years, the things that have made us good."
He does concede that the time has come for Edinburgh to make the step up in these crunch matches, after disappointments in quarter-finals of the Champions' Cup, European Challenge Cup and the PRO14 during his time in charge.
"Because of the experience of a couple of quarter-finals against Munster and the experience of test match rugby, there comes a natural point when the players have to step up," he said. "I think on Saturday night is the time for us to step up and show what we are about.
"I don't want us just to be happy to be here if we lose and think it is an okay season. Internally we have to have bigger ambition than that.
"In that run we had in Europe last season we had to learn about backing up games, playing big games week-in and week-out. If we are to have a successful end to the season, we can reach two finals if we manage to get our backsides in gear.
"We've got to back it up this time, which has not always been a great trait of ours."
Edinburgh have a clean bill of health – unlike Ulster who are sweating on key men like Jacob Stockdale and Jordi Murphy – with Ben Toolis, Jamie Ritchie and Henry Pyrgos, all of whom missed the two games against Glasgow, in with a chance to be selected.
"Everyone's pretty much in the same boat, no-one's played enough minutes," he said. "But we've got to pick our best players, and Ben Toolis is fit to play, (Grant) Gilchrist is fit to play. Jamie Ritchie trained today and is available for selection.
"We're hoping Henry Pyrgos will be fit, and he'll be important to us if he's available. There's a little bit of risk and reward there, and there is the odd player – Jamie Ritchie and Ben Toolis for example – who haven't played a minute at this stage, but needs must in the second row in particular. Benny being involved and potentially coming off the bench to help us will be valuable."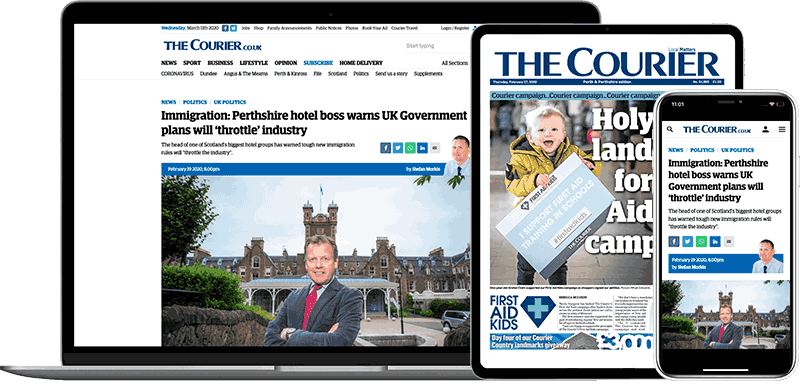 Help support quality local journalism … become a digital subscriber to The Courier
For as little as £5.99 a month you can access all of our content, including Premium articles.
Subscribe