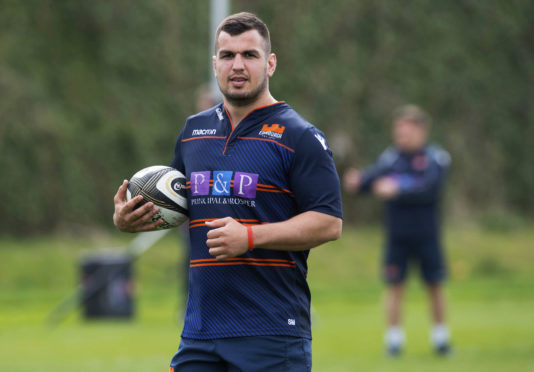 Edinburgh have to get the small stuff right if they are to break through the knockout barrier and win Saturday's Guinness PRO14 semi-final against Ulster at Murrayfield, says skipper Stuart McInally.
The club's record in knockout ties during Richard Cockerill's time in charge is four defeats – two in European Challenge Cup quarter-finals, one in a PRO14 play-off at Munster, and last year's Heineken Champions' Cup quarter-final at home to the southern Irish province.
Coming through that barrier is the obvious next step for the club, and what they;lve learned from those games is that the details need to be right.
"The main thing I learned was those big games just come down to really small moments," said McInally. "They happen in other games – it could be a lost lineout or a scrum penalty – and sometimes you get away with them and you can then make up for it later in the game, or there's time to score another try.
"In knockout games, against the big teams, you can't afford that. If you look back on those two games against Munster in particular, they were both decided on small moments, both one-score games.
"That was something I was stressing to the boys: we just have to stay in the moment. Every single play could win you the game, so just making sure we're focused for the full 80 minutes has been the key, and making sure we take our learnings from those games is massive."
McInally accepts that while Ulster may have the pedigree, the history and a decent record at Murrayfield to boot, there are no excuses for Edinburgh even if they are the underdogs head coach Richard Cockerill claims they are.
"Players have to understand the magnitude of the game, and how hard we've worked to get here," said the captain. "It's been a whole squad effort, especially the boys who were in for an eight or nine week pre-season while we were all away at the World Cup.
"Those are the boys who have got us in this position to now be playing at the business end of the season. "If we can get on a run we can start talking about having been here before and knowing how to string good games together if we need to, like we did in Europe last year.
"But there's no more important game than this week, is there? I believe we're as prepared as we possibly can be. We don't know what Ulster are going to bring, but we just have to focus on ourselves.
"If they are 100 per cent better than us on the day, we'll have to accept that, but what we can't accept is that we don't put out our best performance and give ourselves the best chance of winning."
Murrayfield will be without any fans for the semi-final, but McInally feels the team have got their heads around that now.
"On the day you're very aware that you're running out to an empty stadium, but those games against Glasgow were good preparation for that.
"I never really felt a difference whether I'd be playing for Scotland or playing for Edinburgh in terms of how many fans were there because I was so focused on my own job. But it's very noticeable when the stadium is that quiet and you can hear it all.
"On game day we'll be very aware there are no fans there but certainly in the build-up it doesn't change anything.
"We were delighted to secure the home semi-final. Things like being in our home changing room, not having to travel – these all keep us more familiar with our surroundings and they just help, I think, in these games."
Ulster will be without their leader Iain Henderson and are sweating on the fitness of Jacob Stockdale and Jordi Murphy, but Edinburgh's focus is on themselves.
"Hendo's obviously such a great player and a real talisman for Ulster so him missing is a big loss, but we haven't spoken too much about it," said McInally.
"There's no point focusing on who they might pick and who they won't. The guys they have to come in are quality players and their setpiece is really good. They're not short on carriers in that forward pack, they're a quality side."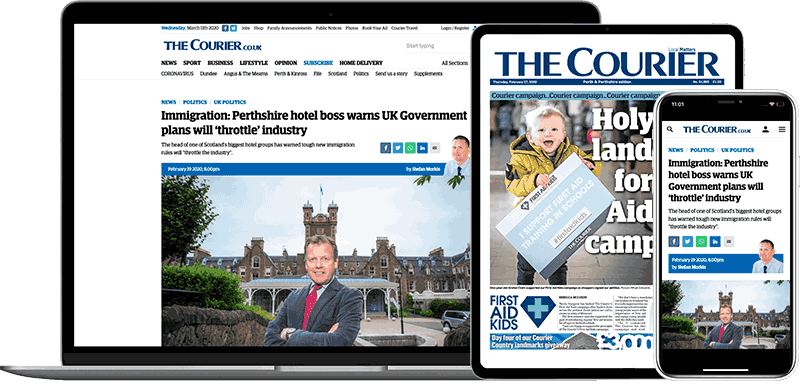 Help support quality local journalism … become a digital subscriber to The Courier
For as little as £5.99 a month you can access all of our content, including Premium articles.
Subscribe