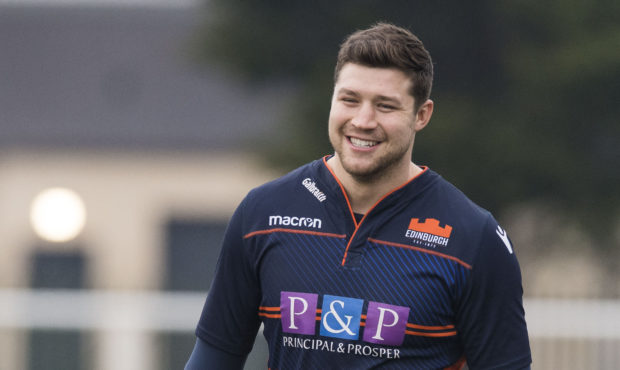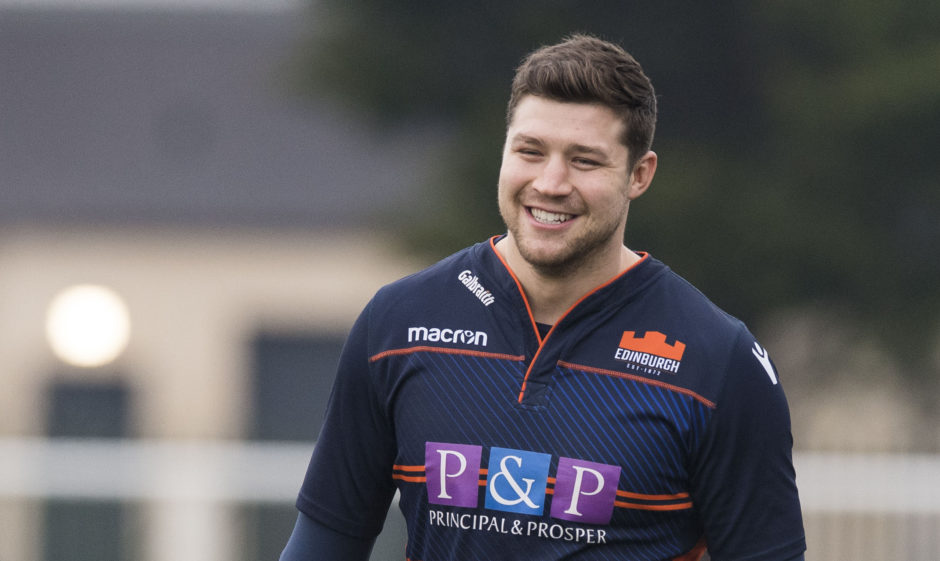 With his 150th appearance for Edinburgh imminent, a new baby daughter and his status as a fixture for his club and Scotland, Grant Gilchrist could hardly be in a better place right now but there is something missing.
The veteran lock, now 30 and about to enter his tenth year with the club, is lacking only tangible proof of Edinburgh's rise from perennial underachievers to genuine contenders to make his professional satisfaction match his domestic one.
At the moment he's training and playing with Edinburgh, poring over film and video at home in his capacity as the club's premier rugby nerd – according to friend and captain Stuart McInally – studying business part-time, and new dad duties.
"At the minute there's no time and that's fine," he said. "It's busy but rewarding as well. I'm lucky to do the job I do and the work-life balance is good. The reason I study is it gives you that little break, and now with the young family it's also a huge distraction, I can immerse myself in rugby, come home and go straight into dad duties, and that fills the time."
But the Guinness PRO14 semi-final against Ulster on Saturday – his 150th appearance – offers the route to the prize he wants for himself and the club he's played for since academy days.
"I think it's pretty clear how much I love playing for Edinburgh and how much the club means to me," he said. "I remember how proud I was when I played my first game in 2011 and every game since I've felt the same way.
"I have a deep connection with the club and if I could in my time with Edinburgh I'd love to win something. I feel we've got to a point where we can do that and now it's a question of can we perform in these one-off games.
"If you're good enough to even make a play-off you're a bloody good team and I know we are, but we want to be the best Edinburgh team, and that's now about meeting other good teams and winning one-off games.
"We haven't been able to do that yet, we weren't a million miles away in two quarter-finals but I think the perception has been that we've taken lots of steps forward. No-one wants that feeling from this game, we're not plucky losers, it's time to step up.
"Winning silverware is something I want from my career and why not this year when we're two games away?"
Gilchrist's value to the club is obvious in his size and the fact that he is their lineout leader, a prime ball carrier and defensive lynchpin, but there's even more to it than that, says McInally.
"He's one of a kind," said the skipper. "I don't feel there's anyone who could replace him what he offers to this team in terms of rugby and what he does away from the field.
"I know he was looking at setpiece and lineouts all last weekend to try and think up a plan for this game. He's a real student of the game, he loves to learn.
"But it's not just the nerdy stuff, he's one of our most consistent forwards and one of our best players. You saw that first Glasgow game back, he played 80 minutes, made 15 tackles, and over half of them were dominant.
"You won't find a better pushing second row out there and on top of it all he really cares about the club and wants Edinburgh to be successful. He makes my job easy – I know if we a setpiece meeting I can leave that to Grant and focus on other things."
Gilchrist often works with head coach Richard Cockerill on lineout options, but there's no question who gets the last word, he readily admits.
"Cockers has taken us to a different level in training and that's been the biggest difference," he continued. "There's non-negotiables in the way you train, behave and prepare for games and I think that's in his own image, but it's in an image that he knows has worked for him in the past.
"I always feel that it's not professional to just listen to the coach, you should be able to input having seen the pictures yourself and you should understand the pictures. It makes you a better player.
"Cocker's such a good coach that most of the time it'll be an alternative to something he's already seen. You're not going to open these guys' eyes to the way of playing the game or calls he hasn't thought of.
"It's always good to put your ideas out there and quite often he'll say no to me, he'll say we'll do it my way and that's the right of the coach. But I think it's always good to put yourself out there even if he says `just shut up Gilko'."
That's fine by me because it's more about me knowing I've put my best foot forward or if I've seen something, I'd rather say it rather than just go along with it."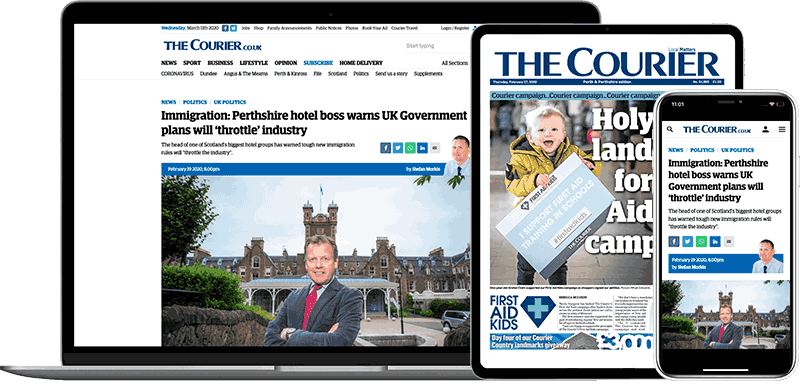 Help support quality local journalism … become a digital subscriber to The Courier
For as little as £5.99 a month you can access all of our content, including Premium articles.
Subscribe