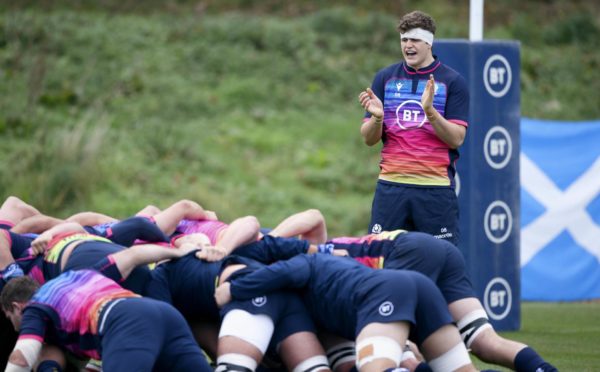 John Dalziel has slotted seamlessly into Scotland's team as forwards coach but perhaps that's not entirely surprising – he's probably the best known newcomer they could have hired.
Dalziel has completed his climb up the coaching tree from his days playing with Gala and Melrose, through juniors, the club game, the Under-21s and the sevens circuit, then a year as Glasgow's forwards coach before swapped locations with now Warriors head coach Danny Wilson.
During that time, "JD" has worked with just about every player who is now in the Scotland squad, and that's eased his assimilation into the group, says Scott Cummings, who skippered Scotland Under-20s under Dalziel and worked for him for a year at Glasgow.
"We have not been together too long so he is still implementing some of the things he wants into the squad but he has fitted in well," said Cummings, who has played in every test since the start of the World Cup warm-ups over a year ago.
"JD is the type of coach that allows us as players to give our input. It is a good combination. We have made just one or two minor tweaks to what we had before and got good results from it against Georgia.
"He coached a whole load of us at under 20s, he was the Glasgow forwards coach for a year and has been in and around the Scotland sevens guys, so he knows how we operate.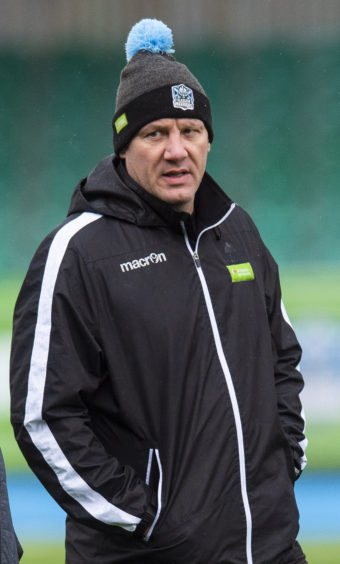 "There are things we can still work on and I am sure there are things he wants to bring in and that will develop over the next couple of weeks."
Cummings hasn't played for Scotland in Wales and doesn't think he's ever gone head-to-head with Welsh legend Alun Wyn Jones, who will break the world record for test caps – if you include Lions appearances – when he plays against Scotland at Llanelli.
"I don't think I have ever gone head to head with him – whenever I played against Ospreys he was unavailable for internationals or something," said Cummings.
"He's obviously a great player. He's played for Wales for years and years now and you don't get to that stage unless you're a really high-quality player.
"He's an inspirational leader and I'm sure he'll have a great game at the weekend, but it's up to us to try and ruin the occasion for him."
Cummings was one of those in the bus headed for the team run on the day before the game at the Principality Stadium in March when the news came through that the game had been cancelled due to coronavirus concerns.
"We just turned the bus around, when back to the hotel, packed everything up and got a bus back north," he recalled. "Gregor (Townsend) got the text message and stood up and told everyone and we never got to the stadium in the end.
"It was frustrating, we were looking forward to that game and would have liked to have got the Six Nations finished because we felt we were building well towards that game.
"Our past two performances got us to the stage we were going down there with real confidence.
"But we're still confident. We're go down to Wales pushing and expecting to get a good result.
"Everything's really tough now with everything that's going on so for us to still be able to play international rugby and still get trips away is amazing. We're all really proud of that, and proud of the opportunity we've been given."
Scotland looked at the game between Wales and France in Paris on Saturday, but Cummings doesn't think there was anything new to take into account.
"Line-out wise they did some things and we have looked at way they have been playing," he continued. "We have analysed certain things but really, Wales don't change.
"We know the way they play, so we know what to expect from them."