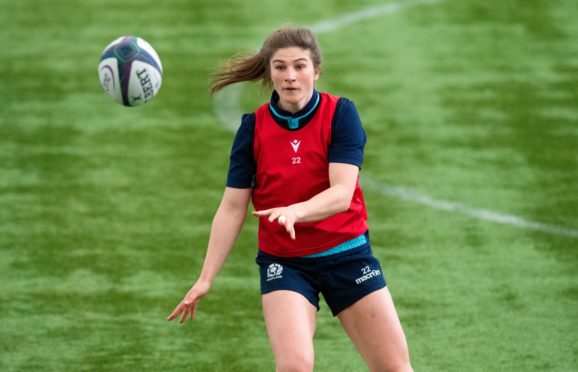 Scotland's new depth built over months in training camp will overcome the loss of three key players in their Women's Six Nations game against Italy at Scotstoun on Saturday.
Already without Jade Konkel indefinitely as she focuses on fire brigade training and skipper Rachel Malcolm is out for this game after injury against England. Centre Hannah Smith, the try-scorer against the English, is with the GB 7s squad preparing for the Olympic Games.
But head coach Bryan Easson believes the squad has used preparation time to build depth and is confident this will show in a game environment.
'The game's the best teacher'
"You can train all you like but the game's the best teacher," he admitted. "We played France in October and then had to wait that length of time before the England game. We were disappointed with our first-half performance there.
"For ourselves and Italy, we've played that game so we'll see less system errors, more cohesion. It's a blow not having Rachel, of course, and we knew we'd have a different midfield post-England.
"Bu we're looking at any change being a positive. We're now building a squad for not just 15 or 23 or 25, but gaining players experience with World Cup qualifiers coming up.
"What's important is we've now got players pushing hard and I think if we're honest, has that happened in the past? Probably not. Now players have to work harder to keep their positions."
🆕 Potential debuts for Evie Wills & Coreen Grant
1⃣ First start for Evie Gallagher
➡️ Megan Kennedy, Sarah Law & Nicola Howat
©️ Helen Nelson leads the side with Lisa Thomson

Bryan Easson has named his Scotland team for #SCOvITA this Saturday at Scotstoun.

Full story ⤵️

— Scottish Rugby (@Scotlandteam) April 15, 2021
Setpiece could be the trump card
Scotland haven't beaten Italy since 2017, but having seen them routed by England at home last week, Easson thinks they have the same basic principles.
"They look as if they're playing the same way they've done recently. We're well aware of what's going to come," he said.
"They always come out of the traps quickly, you saw that against Ireland and against England. For us it's about containment, not over playing and not giving anything away, looking after our discipline in the middle third. We've talked a lot about that first 20 or 30."
Scotland need to come out of the traps themselves far better than they did against England, but Easson thinks the trump card is the setpiece.
"Italy have struggled in the lineout, and we've pinpointed that," he said. "We thought our scrum was in a good place against England.
"I think in the past our set piece has been at about 50 or 60 percent success rate, but the last few games we are looking at the high 80s or 90s."
New midfield with kickers and distributors
Scotland have made four changes for the game, with Sarah Law returning from an Achilles injury to start at 10.
Law, occasionally a scrum-half, will team up in midfield with Helen Nelson – captain in Malcolm's absence – and Lisa Thomson, who both slide over one spot to inside and outside centre.
"Helen Nelson plays week-in-week-out at centre for Loughborough so it's nothing new for her," added Easson. "It allows us to do different things in our game. We have a distributors at 10 and 12 now so we can put some width on our game if required.
"It also means we have kickers at 10, 12 and 13. We can be careful not to overplay in the middle of the field as happened a little bit against England."
In the pack, Megan Kennedy returns at tight-head with Christine Beleisle dropping to the bench. Evie Gallacher will start for the first time in Malcolm's absence.
Scotland team: Chloe Rollie (Harlequins); Liz Musgrove (Unattached), Lisa Thomson (Unattached), Helen Nelson (Loughborough Lightning, capt), Megan Gaffney (Heriots); Sarah Law (Unattached), Mairi McDonald (Hillhead Jordanhill); Leah Bartlett (Loughborough Lightning), Lana Skeldon (Unattached), Megan Kennedy (Stirling County); Emma Wassell (Corstorphine Cougars), Louise McMillan (Hillhead Jordanhill); Evie Gallagher (Stirling County), Rachel McLachlan (Unattached), Siobhan Cattigan (Stirling County).
Replacements: Jodie Rettie (Saracens), Lisa Cockburn (Darlington Mowden Park), Panashe Muzambe (Edinburgh University / Watsonians), Christine Belisle (Cartha Queens Park), Nicola Howat (Sale Sharks), Jenny Maxwell (Loughborough Lightning), Evie Wills (Stirling County), Coreen Grant (Saracens).
Women's Six Nations 2021: Scotland better prepared than ever before to face nemesis England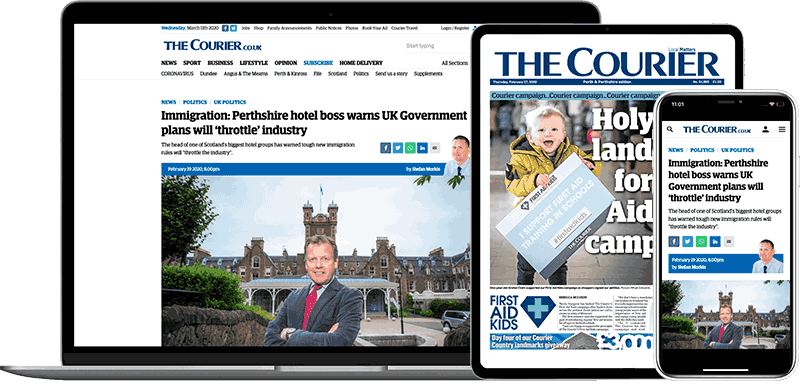 Help support quality local journalism … become a digital subscriber to The Courier
For as little as £5.99 a month you can access all of our content, including Premium articles.
Subscribe