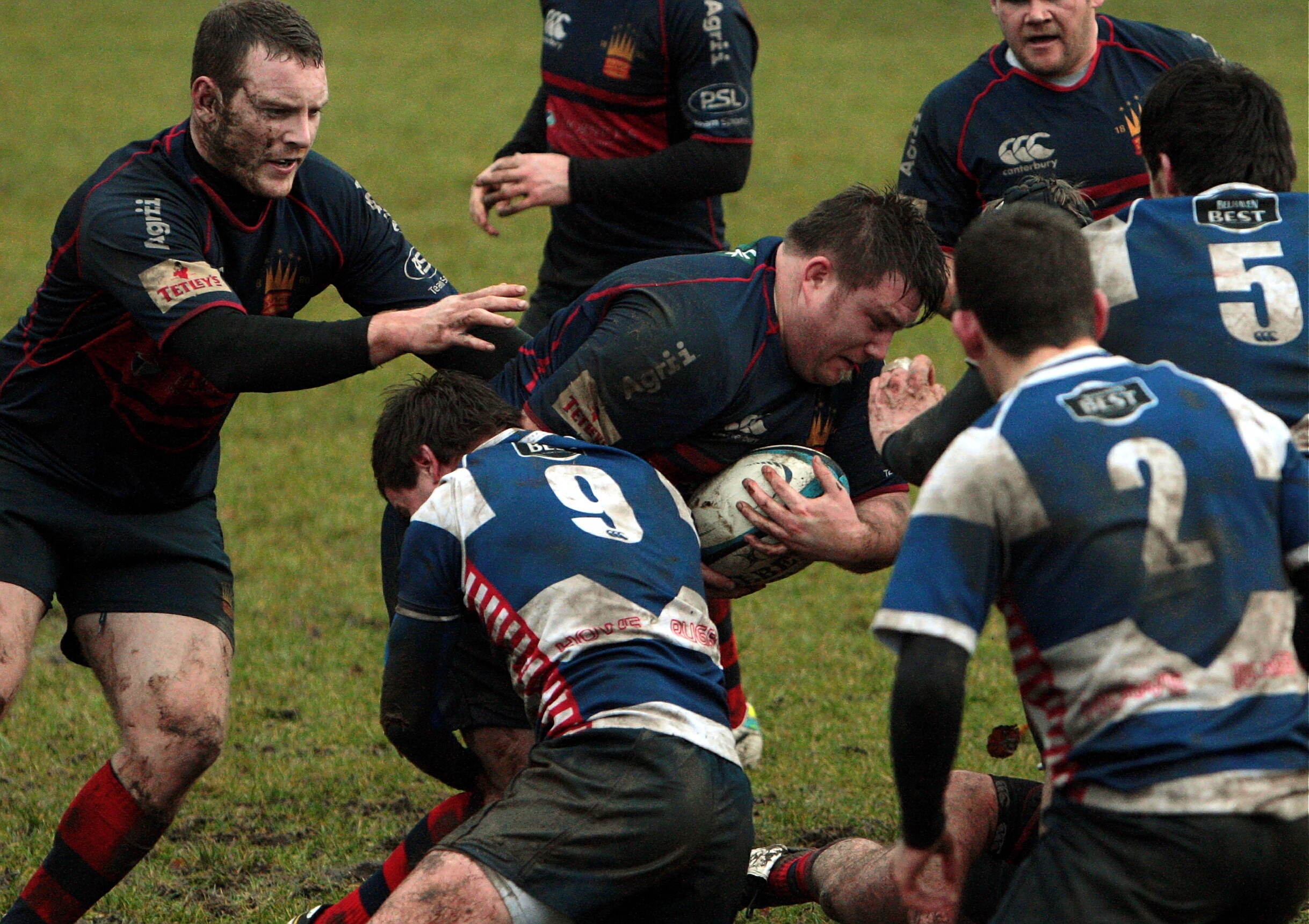 Nothing stands still for long in Scottish club rugby; the proverbial applecart is almost always on its side spilling its contents, and Dundee High got a bitter taste of it at Mayfield on Saturday.
Falkirk were a decent team when they came for a BT Cup tie in February, maybe a little undersized upfront and perhaps even unfortunate to lose 26-17 having led 17-9, certainly of National One quality but probably not promotion contenders when they were to come up from National Two.
Seven months later and into a new season John Manson's team are transformed. They were perhaps not even full value for their 36-18 victory at Mayfield that leaves them one of only two teams left unbeaten in the division, a point ahead of Jed-Forest.
The first obvious difference in the visitors was former Scotland lock Craig Hamilton, one of the very few players to have played for all three Scottish pro teams, towering over everyone during the warm-ups. The second major difference was the scrums.
High have just about assumed scrum dominance for much of their recent history, but injuries both before and during the game and Falkirk's bolstered pack – as many as five new faces from February – had complete control of what is usually a Mayfield staple.
The tone was set at the first, a scrum five after Falkirk full-back Martin Hall had made a dreadful guddle of fielding a long Ewan Fox kick with both his feet and then his hands. The home pack were simply shoved off their ball, and they barely had useable possession for the remainder of the game.
That meant an armchair ride for the visiting half-backs, skipper Harry Russell (brother of former Falkirk favourite Finn) and Liam Brims.
The stand-off was superb, controlling territory after a sticky first 20 minutes, cutting through with ball in hand, creating two of his side's three tries and landing eight from eight kicks, five penalties and three conversions.
Brims' display was watched with a regretful eye by High director of rugby Colin Sangster, who had coached him from minis when they were both at Caithness. But Sangster has plenty of issues to concern him more than old pupils.
"I felt we were flat even from the warm-up, and there was an attitude that this was "only Falkirk"," said the coach. "We had problems in the scrum and with injuries – we had a prop at hooker and a centre on the flank at the end – but we let our standards slip today.
"Falkirk deserved the win, there's nothing really startling about them but they're very well organised and they'll be difficult to beat this season."
The injuries cut the rug from under Sangster's side, not least the loss of the dynamic Danny Levison and hooker Darrel Russell in the first 15 minutes. Neil Dymock, not fully fit himself but needed in the absence of Alan Brown, shifted to hooker but understandably High's lineout was not much more productive than the scrums after that.
Still, when they had some ball Dundee were arguably the more creative team. Strong defence and scrum domination kept them at bay in the first 20 and Isao Matacagi's try outpacing the Falkirk defence showed they had a weapon the visitors might not be able to control if they could get the ball to the Fijian.
However it was undone by two needless yellow cards, Tim McKavanagh departing for a late hit on Brims and Blair Cochrane clumsy rather than malicious in not getting in the air to challenge Hall for a high ball and therefore inducing a mandatory sinbin when the Falkirk full back toppled.
The game was still poised at that point but when centre Angus Hamilton raced into the open spaces in the depleted backline just as McKavanagh's sin bin time was due up, it gave the visitors the lead they were never to lose.
Dundee pulled to within three points 10 minutes into the second half and Phil Godman's late arrival brought a try for Christy O'Donnell, but that score was bookended by Brims creating a try for Kyle Rowe and an intercept allowed Russell to finish the scoring with a flourish.