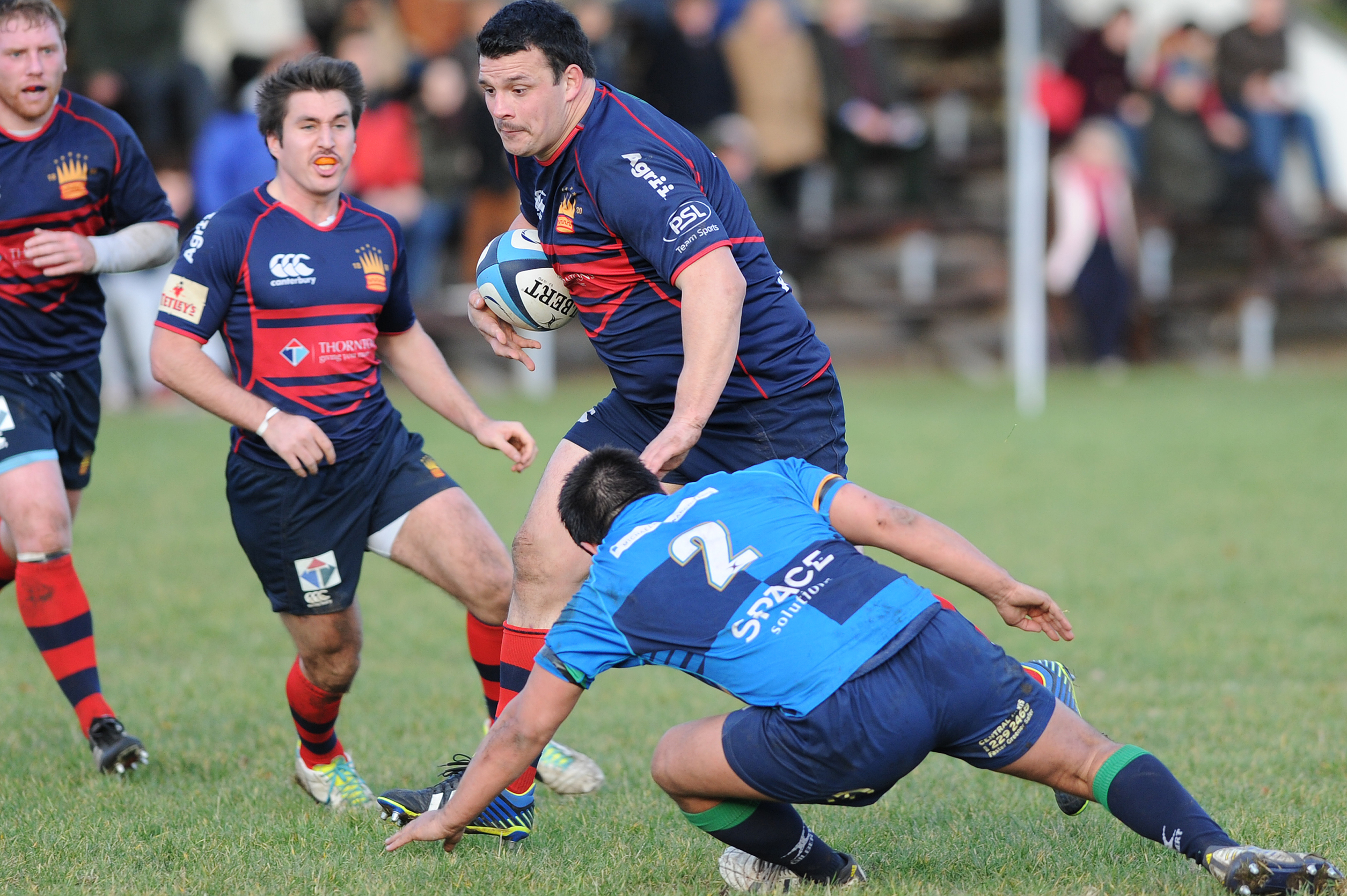 Three weeks is a small enough sample to be about as accurate as political pollsters these days, but it seems things are taking shape in BT National League One with the old order being overturned.
In recent years GHA and Marr have come from nowhere to be a potential Premiership clubs, the Troon men losing in the play-off last season. Now Falkirk are flying at the top of the division with an excellent all-round team, their victory at Mayfield over Dundee High last week underlining their credentials.
Selkirk, newly down from the Premiership but finding National One not much easier, go to Sunnyside this week, literally on a hiding to nothing, as the established teams attempt to respond.
Dundee are one of them, and they take on their old friends and rivals Aberdeen Grammar at Rubislaw this week in the first of the two scraps over the Dallas Allardice Trophy as they attempt to bounce back from last week's reverse.
Last week was sobering for Dundee's backroom team but even worse in terms of injury. Danny Levison's ankle injury looked a bad one, Kevin Franco suffered a hamstring while Darrel Russell and Ewan Fox both will be doubtful for the trip north.
That adds to a backlog with Alan Brown still nursing a foot injury at the moment, and the experienced spine of the team is missing some key figures.
Grammar are likely to have two former Mayfield men in their ranks in back rowers Robin Cessford and Chris Jollands, and surprisingly lost their own unbeaten record last week at Hamilton. Both clashes of the old rivals oddly went against home advantage last season.
Howe of Fife have had a brutal start to the season with promotion contenders in each of the first three weeks and there's no let-up this week with Jed-Forest at Riverside, along with Falkirk the only teams in the Division yet to suffer a reverse.
Jed slumped badly in the late part of last season and only Edinburgh Accies would be among the leading contenders so far. Howe need to scrap for all that they can get with a set of less onerous fixtures against sides in their half of the division coming up, where they can try and get a foothold on the new season at last.
Kirkcaldy romped to a third successive try bonus point and their first win at Hughenden last week, and with 125 points scored are actually second only to leaders Aberdeenshire in BT National League Two.
Ten tries were scored even with uncontested scrums after half an hour blunting one of their major attacking weapons.
Whitecraigs are the visitors to Beveridge Park this week, another of these well-resourced, ambitious clubs in the west. The Newton Mearns side lost their first game of the season in the south Glasgow derby with Cartha last week.
Perthshire are stuck at the bottom of National League Three after three games but at least got some points on the board in Inverness last week against Highland. It's Orkney who have to do the travelling to North Inch this week, and the Islanders have made a solid start to National league rugby although this is their longest trek yet.
After a week's break for Shield business Caley One is back this week with leaders Caithness coming south to Forfar to take on Strathmore in the pick of the fourth round of games.
Alloa, Gordonians and Dunfermline are the only unbeaten teams but have only played two matches thus far, and in a coincidence of scheduling that trio play the three sides in the bottom three positions this week.
With three wins from three, all with try bonuses, Grangemouth Stags lead Caley Two Midlands and are at home to third placed Blairgowrie this week.
BT League matches this weekend (all kick offs 3pm Saturday unless stated)
National League One: Aberdeen Grammar v Dundee HSFP, Jed-Forest v Howe of Fife.
National League Two: Kirkcaldy v Whitecraigs.
National League Three: Perthshire v Orkney.
Caledonia One: Glenrothes v Aberdeen Wanderers, Strathmore v Caithness, Carnoustie HSFP v Alloa, Dunfermline v Mackie Academy FP, Gordonians v Harris Academy FP.
Caledonia Two Midlands: Kinross v Morgan, Howe of Fife II v Falkirk II, Panmure v Crieff & Strathearn, Grangemouth Stags v Blairgowrie, Hillfoots v Kirkcaldy II.
Caledonia Three Midlands North: Dundee University Medics v Angus Development, Madras v Waid FP, Arbroath v Perthshire II.
Caledonida Three Midlands South: Bo'ness v Glenrothes II, Bannockburn v Grangemouth II.
Women's National League One: Kirkcaldy v Greenock Wanderers (Sun, 2 pm).