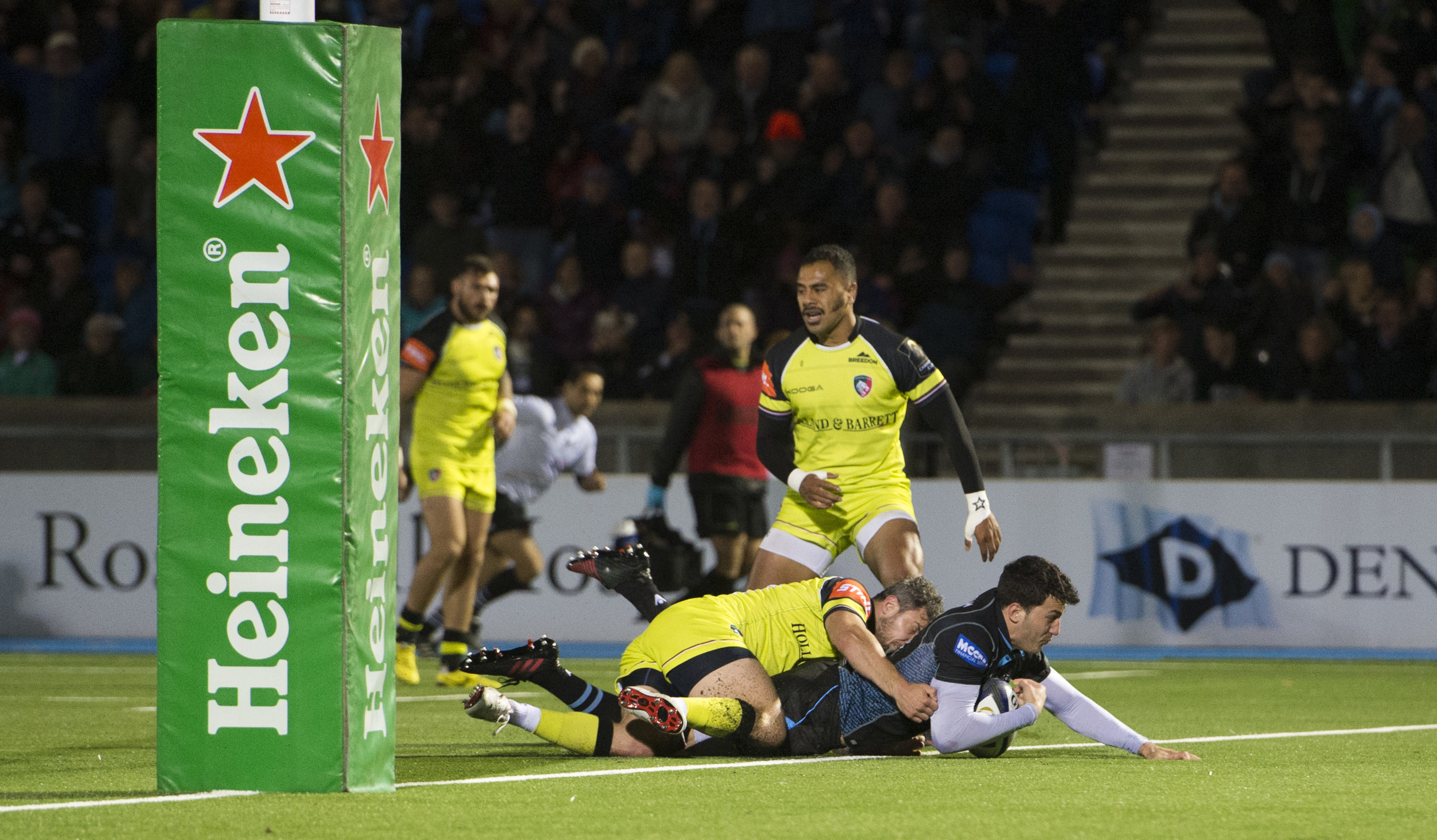 Leaving Scotstoun after what was unquestionably Glasgow's biggest European night on Friday, there was a sudden realisation that we've actually been down this road before.
The 42-13 thrashing of Leicester was the Warriors' greatest European win. It surpassed even the famous 2009 win in Toulouse (while undeniably a great win and historic, that was a dead rubber for Sean Lineen's team as they were already eliminated) and the opening victory over Bath two years ago.
But the situation it leaves Gregor Townsend and his team in exactly the same spot as the Bath win. They have opened their campaign with a resounding bonus point win at home over a top Aviva Premiership side and changed the entire outlook of Pool One…but when the warm feeling of that passes, it still needs to be followed up.
As Townsend remarked on Thursday before the Leicester game, the nature of the ERCC with 20 teams instead of the 24 in the old Heineken Cup is that there's no let up. You beat Leicester, there's two-time champion Munster up next, and if you get through that, two December games against possibly the best-resourced team in Europe, Racing 92 of Paris.
Even four wins against this calibre of opposition in a six-game campaign doesn't guarantee you progress to the quarter-finals. Unfortunately, the nature of the new ERCC assures all competing Tier One nations have a team involved and that means that Zebre are in one group.
Saturday's 82-14 demolition by Wasps illustrated the Italians' presence means a free pass for two of the other three teams in that pool into the quarter-finals purely on luck of the draw. It's the same every year and does no favours to the competition or to Italian rugby.
Abolishing this rule would mean Scotland giving up our own guaranteed place in the Champions Cup. But Glasgow's performances show that they – and Edinburgh as well if they reach their potential – should surely fear nothing from meritorious qualification from the PRO12.
Still, despite qualifying regularly the Warriors have yet to progress to the last eight in Europe, and it's a black mark on Townsend's otherwise successful time there. Some argue that the greater resources expended to the club since he took over – although still tiny compared to the Top 14 or Aviva clubs – should have resulted in more success in Europe.
So the point they're at now, despite the outstanding victory on Friday, remains a sore one for Townsend and his squad, who are acutely aware of their European shortcomings. A players meeting in the light of last year's PRO12 semi-final defeat in Connacht had qualification for the quarter-finals at the top of the list of goals for 2016/17, according to the coach.
With even greater resources pouring into Top 14 and Aviva teams allowing them to cherry pick Warriors favourites like Leone Nakarawa, the task would seem all the greater. But Townsend's eye for a player, the stronger bond of his squad and the maturity of their analysis of the opposition bode better.
Friday was a case in point – it took 20 minutes (mostly played without the ball to be fair) before the Warriors noticed Leicester were fanning out from rucks in defence leaving huge gaps on the fringes.
Glasgow attacked those gaps and scored three tries in six minutes, turning a 10-3 gap into a 21-10 lead and changing the entire nature of the game before the Tigers could adjust.
A similar sudden sea-change in fortunes occurred in the Leinster game in the PRO12 earlier this season; Glasgow are getting pretty good at switching tactics on the hoof.
Another aspect was Glasgow's defence of the driving maul, often a major weakness. The unsung Tim Swinson's return was absolutely crucial to this, meaning that they were only bested in one when a man short due to Ryan Wilson's yellow card, and penalised in another when the countershove came a touch too early. Other than that Leicester got no change out of their traditional staple.
In plugging the gaps caused by departures, Townsend's latest big find has been Leonardo Sarto – although the Italian always looked a good player in bad teams, he now looks a great player in a better team.
The coach has uncovered a couple of fine combative and creative centres in Nick Grigg and Sam Johnson, and Zander Fagerson's development is now at galloping pace – he was exceptional in tight and loose on Friday.
Injuries this season have meant that Glasgow have had to piece together a team at times – last week at Zebre Townsend had to call up a club lock and press Rob Harley into the second row – but it's abating.
The tyro Simone Favaro and the dependable Alex Dunbar should be back this week, Peter Horne and Tommy Seymour will return soon. The fact that the Warriors won so handsomely without these key men speaks volumes.
Munster at Thomond and then two games with Racing still looks daunting, but as Townsend points out, there's hardly an easy game now in the Champions Cup. And that certainly is true for those teams having to take on the Warriors.