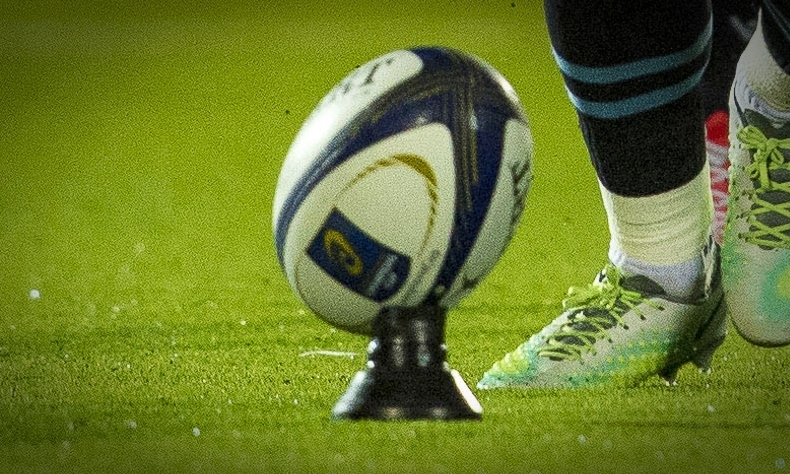 The three-week gap in the league schedules for the Autumn Tests might actually be coming at the wrong time for Howe of Fife.
It seems daft to state that with the club cut adrift at the bottom of National League One without a win and ten points behind the nearest side in safety, this week's visitors to Duffus Park, Hamilton.
However there have been signs that the Howe are getting back on track after what has been a nightmare spell. The club have now lost their last 16 league matches in a row dating back to last season, and their last win in the league was almost exactly a year ago – November 7, 2015, a 27-0 win against Peebles at Duffus.
Yet there was plenty of promise and guys shown in last week's game at Selkirk where they almost ended that run and shocked the side newly down from the Premiership. And there has to be some optimism that despite injuries, unavailability and the departure of some key figures, the present Howe side can finally get that monkey off their back against Hamilton this week.
Maybe a three-week break might interrupt their momentum, but any win at all will be welcome as club rugby takes stock for the next few weeks.
Dundee High can't get to the break quick enough as they hope for an injury plague to end, but any hope the team have of staying in the conversation for the promotion places depends on them beating Stewarts Melville at Inverleith this week.
Inconveniently for High their hosts have suddenly happened on a bit of momentum with successive wins over Howe and Hamilton taking them within two points of pulling themselves out of the relegation zone.
Like Howe, any kind of win will do to get High to the break where they can regroup and take stock. The quality at the top of the division means that no side is going to outright dominate the rest and there should be scope to catch up, no matter how impressive new leaders Edinburgh Accies looked at Mayfield last week.
Furious at the decision to see veteran prop Mark Henderson dubiously sent off for two yellows, Kirkcaldy maybe should still have sprung a shock against GHK having come back from 19-3 to lead 22-19 only to concede a try in the final minutes.
A third defeat in a row – although at least with a bonus this time – has seen the Blues stuck fast in ninth place in BT National Division Two, but still with a handy 14-point lead over Ardrossan in 11th. It'll be hard to get a win out of their trip to the Gytes in Peebles this week.
Perthshire frustratingly could only share the spoils with Dalziel last week leaving them five points adrift now in one of the three relegation slots in National Three, with the side above them, RHC, having a home game in hand against bottom side Livingston.
It's not quite desperate yet but there's no doubt `Shire need to get moving if they'#re going to get themselves clear. It'll be hard to get anything from Dumfries this week, the Saints currently second in the division chasing Highland.
There was a notable change in the top in Caledonia One with Gordonians' 114 point romp over Mackie taking them top as Caithness faltered to a comprehensive defeat by Alloa at Earlsfield. It just keeps the Griffins in third however, just ahead of Glenrothes, Strathmore and Dunfermline who all won last week.
Interestingly the toip five in the division are all away from home, with the new leaders at McKane Park to take on sixth-placed Dunfemline. Caithness, now in second, have another long trip down the A9 to take on Harris.
The match between the top two in Caley Midlands Two was won by Grangemouth Stags who now have a comfortable 11-point advantage at the top ahead of hosting Howe IIs this week.
BT League matches this weekend (all kick offs 2pm Saturday unless stated):
National One: Howe of Fife v Hamilton (3pm), Stewarts Melville v Dundee HSFP.
National Two: Peebles v Kirkcaldy (3pm).
National Three: Dumfries v Perthshire.
Caledonia One: Mackie Academy FP v Strathmore, Carnoustie HSFP v Glenrothes, Dunfermline v Gordonians, Aberdeen Wanderers v Alloa, Harris Academy FP v Caithness.
Caledonia Two Midlands: Falkirk II v Blairgowrie, Morgan Academy FP v Crieff and Strathearn, Panmure v Kirkcaldy II, Grangemouth Stags v Howe of Fife II, Hillfoots v Kinross.
Caledonia Three Midlands North: Madras v Stobswell, Arbroath v Aberfeldy, Waid Academy FP v Angus Development.
Caledonia Three Midlands South: Stirling County III v Hillfoots II, Grangemouth II v Fife Southern, Bo'ness v Bannockburn.
Women's National One: Kirkcaldy v Glasgow University (Sun, 2pm)