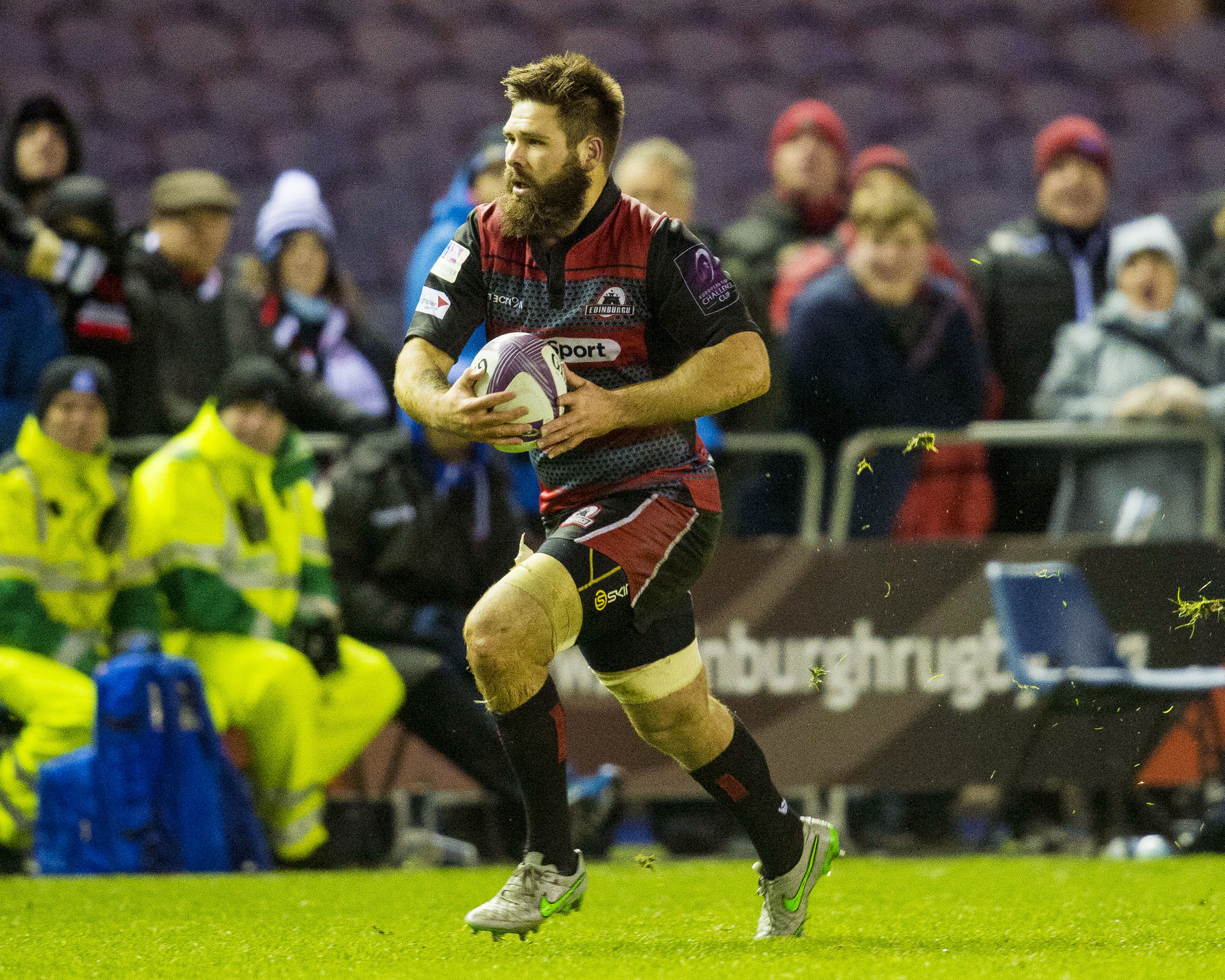 Scotland have called up Edinburgh's "project player" Cornell du Preez to cover injury worries for Ryan Wilson, John Hardie and Richie Gray ahead of the second Autumn Test against Argentina at BT Murrayfield on Saturday.
The South African-born No 8 completed his three-year residency qualification last month but was not included in the Autumn Tests squad as he had not yet fully recovered or started a game for Edinburgh after ankle surgery in the summer.
However the dynamic and powerful 25-year-old, who came to Edinburgh from the Southern Kings Super Rugby team with the capital club's former coach Alan Solomons, can cover all three back row positions and adds a ball-carrying threat with Josh Strauss still doubtful to play after missing Saturday's test.
Cotter warned that there could be more new faces introduced as he assessed a series of injuries to back rowers from Saturday's frustrating 23-22 loss to Australia.
Ryan Wilson, originally selected at No 8, suffered a laceration to his ankle after just five minutes' play that required hospital attention although he rejoined the squad after the match.
John Hardie, who replaced him, was replaced himself after an hour with a concussion as well as knee and ankle sprains, and must undergo the full return to play protocols this week.
Gray, who underwent and passed a Head Injury Assessment during the game and returned to complete the 80 minutes, must now pass further tests but is likely to be cleared.
"We've definitely got some loose forwards backed up," said Cotter. "A lot of what we do on Monday will be to have a player count and see who is available."
The head coach showed more frustration on Saturday than he did in the similar heartbreaking loss against the Wallabies in last year's World Cup quarter-final, but feels it is still an upward trajectory for his team.
Out of character he publicly questioned the decisions of referee John Lacey but agreed that those were outwith his side's control.
"We'll focus on things that we can control within the group and ignore the things outside," he said. "This was the first game of a series of eight games, we knew we'd get some information from this game that would help us with the games coming up, that's the philosophy we've used right from the start.
"Nothing changes, we're still using these three games to prepare for the 6 Nations. We'll get something from the next two games and we don't want any slip-off because of this, there's an element of frustration within the group but we have to turn that to positive energy."
Cotter was pleased with the continuing progress of his side and felt there was clear evidence on Saturday.
"The scoreline was not a win but there were wins in the content we put out, and we'll take and develop them," he said, making reference to the two young props Allan Dell and Zander Fagerson.
"The setpiece is producing ball, we're getting over the advantage line and varying attacks when we get there. It was a more complete performance. We kept our shape and we didn't do that against England at the start of the Six Nations..
"Argentina bring a whole different lot of things, they're the highest off-loading team in world rugby.
But there's a very positive energy within the group and they know where we're headed."