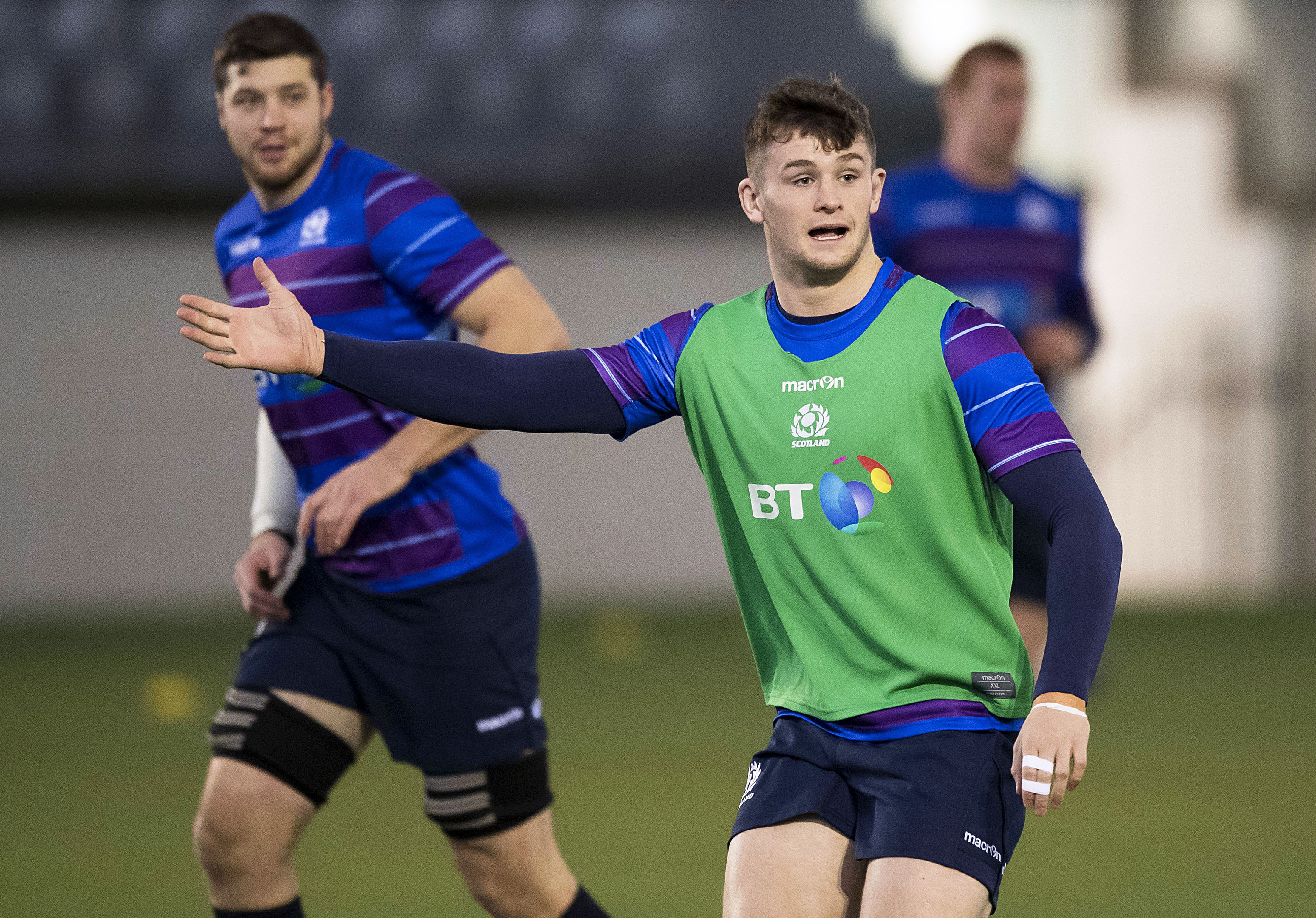 A little more than 18 months ago Magnus Bradbury was playing for Boroughmuir on the BT Murrayfield pitch in the BT Cup final but the 21-year-old completes a meteoric rise through the ranks with his first cap on the same field tomorrow against Argentina.
The Edinburgh back rower – son of the first female SRU vice-president Dee  Bradbury – was thought to be on a learning and watching brief when called into the Autumn Test squad three weeks ago.
However a combination of his own outstanding play in training, injuries and tactical requirements for the Pumas mean Vern Cotter has accelerated the Oban boy's transition to the very highest level.
"He's been playing well for his club," said Cotter. "He's athletic and as we are playing against a team which moves the ball quickly, he's well balanced with his tackle and defence.
"He's not a one dimensional player, he can jump in the line-out and turn over the ball in post-tackle situations. He also carries well and he is quick across the ground."
Normally a No 8, Bradbury will play at 6 and John Barclay has gone to where he has excelled for Scarlets – and for all but five minutes of Saturday's test – to simplify the role for the new boy.
"We just want him to carry and defend, and John can do the link work required at No 8," said Cotter. "Magnus has impressed us this last three weeks, and it's all out there for him, it's a great opportunity.
"If a player gets the jersey, we want him to make it as hard as possible for us to take it off him. That means Magnus this week.
"And the injured players who didn't get the run, they will be looking on thinking: `If he plays well, when do I get it back?'"
Injuries to John Hardie, Josh Strauss and Ryan Wilson's ankle knock from last week have helped the youngster, but he has been picked ahead of established players like Glasgow's Rob Harley and last week's call-up Cornell du Preez as one of four changes from the near miss against Australia at the weekend.
The others see the return of Tommy Seymour on the wing, Grant Gilchrist in for Richie Gray in the second row due to concussion protocols, and Fraser Brown preferred to centurion Ross Ford at hooker.
Brown and Bradbury are in for tactical reasons, given that Scotland expect a quicker and looser game against a Pumas side that likes an off-load, to put it mildly.
"They will attack from anywhere," said Cotter. "As soon as they make half a yard forward, they start off-loading and keep the ball alive. They're very dangerous there.
"But that also opens them up for us. If they go for those risky offloads in contact, they are a team who turn over the ball more than any of the other three in the Rugby Championship.
"So, if we defend well and put pressure on them, and the idea is to apply pressure on them, they are a team who will hopefully cough it up, give us the ball back."
Brown's ability over the ball – he's a former open side who has played for Glagsow there on several occasions – and greater mobility get him the nod over Ford. Scotland feel they can deal with the loss of the centurion's strength in the scrum, noting how Wales surprisingly dominated Argentina in that area last week; perhaps a hint at how opening up their style has been at the expense of the Argentine game's staple values.
"They're probably going to try and come back at us there after last week, they've always been very proud of their scrum," reckoned Cotter.
"They're trying to get the right mix. You can offload and play at speed, run your forwards a little bit harder, but there is a knock-on when it comes to your set piece.
'But we still expect them to run from and inside their own half. We expect them to open up.
'So we need to put pressure on their passing and handling, try to get something from it, so a lot of work has been done on set piece and defence this week."
The Scots bring in Glasgow's Alex Allan and Tim Swinson as replacements, while Wilson – who missed two days of training earlier in the week – and Tim Visser drop to the bench.
Team: S Hogg (Glasgow); S Maitland (Saracens), H Jones (Stormers), A Dunbar (Glasgow), T Seymour (Glasgow); F Russell (Glasgow), G Laidlaw (Gloucester, capt); A Del (Edinburgh), F Brown (Glasgow), Z Fagerson (Glasgow); G Gilchrist (Edinburgh), J Gray (Glasgow); M Bradbury (Edinburgh), H Watson (Edinburgh), J Barclay (Scarlets).
Replacements: R Ford (Edinburgh), A Allan (Glasgow), M Low (Exeter), T Swinson (Glasgow), R Wilson (Glasgow), A Price (Glasgow), P Horne (Glasgow), T Visser (Harlequins).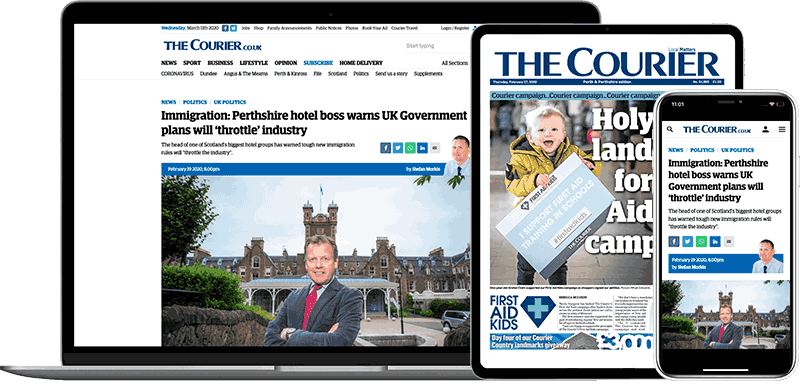 Help support quality local journalism … become a digital subscriber to The Courier
For as little as £5.99 a month you can access all of our content, including Premium articles.
Subscribe