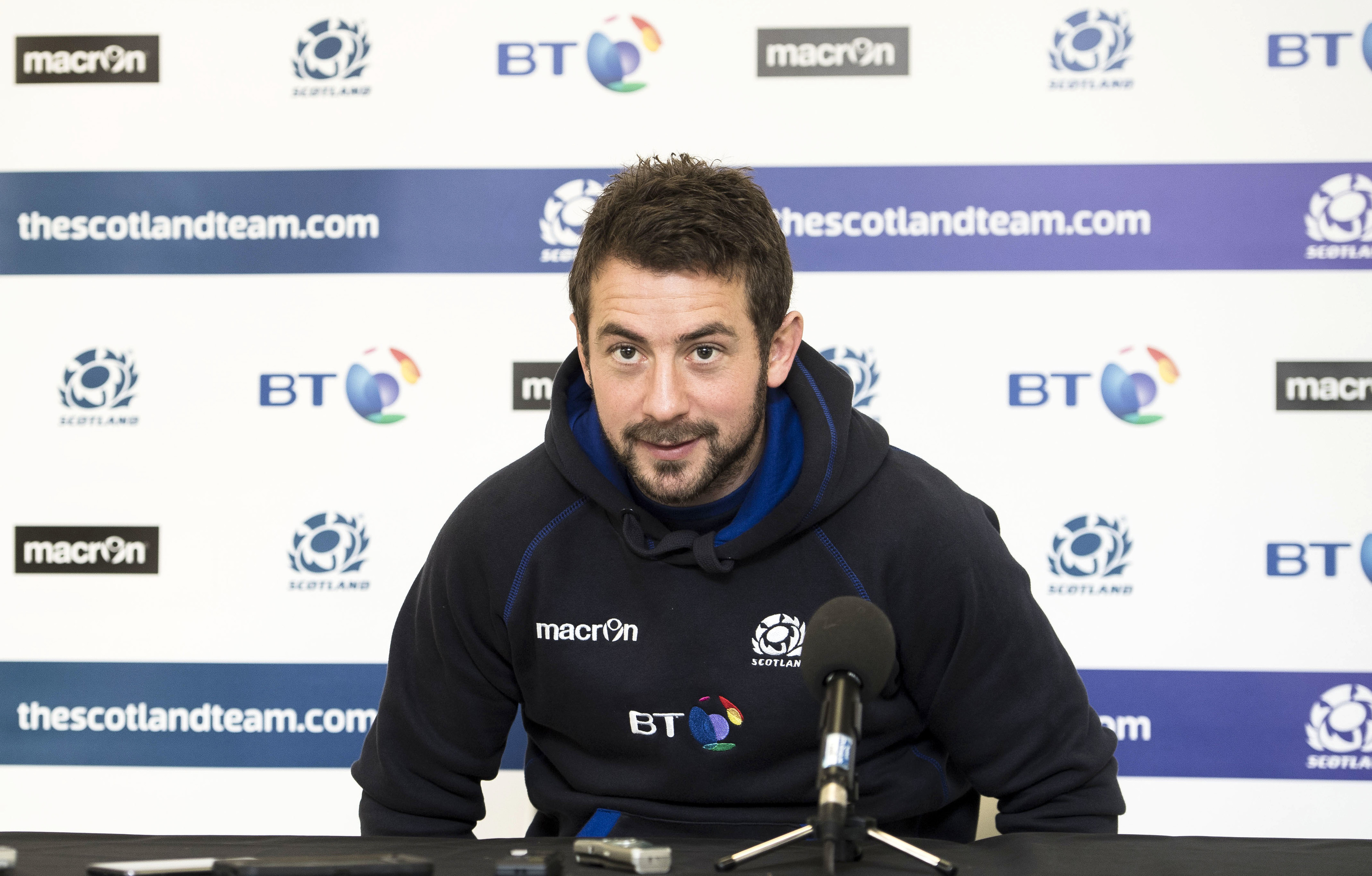 Greig Laidlaw is conscious of the heavy burden he carries in the Scotland team but the captain will bear it all for the privilege of filling the shirt.
The 31-year-old spoke before the Autumn Tests began about his impending move to Clermont-Auvergne this summer allowing him to reel back on his minutes on field and prolong his career, but at the moment there doesn't seem to be any rest.
Laidlaw has played all 166 minutes of the first two Autumn Tests and can probably expect to be on the pitch for the vast majority of the third against Georgia at Kilmarnock on Saturday, and this after playing a similarly gruelling schedule for his club Gloucester.
"The way the last two weeks have gone they've been real tight games," he said for the Australia and Argentina tests. "I'm kicking goals and captaining the team. The way it's panned out, you don't want to take your playmakers off in tight games unless you're trailing and you feel you need to change things up a little bit.
"But nobody wants to give up the jersey anyway, it's a massive privilege. I'll fight tooth and nail to the day I walk out the door because it means everything to fill that jersey."
The kicking element heaps extra pressure on Laidlaw, and while he'd obviously prefer not to have boot last-kick penalties to win games, he trusts in his preparation.
"I was told Finn (Russell) had taken his headband off, but he's a pretty laid-back character," said the skipper. "You don't want to have too many of those but fortunately it was central and not too far off, so it was a fairly straightforward kick at the end.
"You just get up there, hold your technique and trust in it. I put in hours and hours of practice, and fortunately it was worthwhile."
Ideally, if things went really well against Georgia then Laidlaw might get a break and the so-far unused replacement Ali Price would get his first cap, but the Scots are not gambling on that happening against the tough-as-teak Lelos.
"The game's not been played yet, who knows what will happen," he said. "We're not thinking too far ahead, we're just thinking about the first minute on Saturday.
"Georgia are developing very well and have had a lot of positive results this year. They are big on scrum and forward play and are coming here off the back of a win.
"They will be looking to cause a so-called upset and it is the big stage for them. But if we get our part right we will be fine."
That said, Laidlaw feels the artificial pitch at Rugby Park lends itself to a quick game which will be to Scotland's advantage.
"I would say it would," he said. "The pitch there lends itself to a faster game and we feel probably have the edge of them in terms of fitness.
"If we can put the fitness and the skill element together we feel as though we can cause them a lot of problems."
One skill element the Scots probably need to work on is drop goals, with just one successful strike (Duncan Weir's crucial clip to win in Rome in 2014) in internationals since the Rugby World Cup of 2011 and Dan Parks' retirement.
"We've prepped it a little bit, but probably not as much as we should have," admitted Laidlaw. "Finn maybe should have kept more depth on the one that was charged down, but I think it was a good enough strike and would have gone over if it hadn't been blocked.
"I've tried a couple myself, I hit one for Scotland against Fiji but it hardly got off the ground. They have fallen out of fashion a bit, I guess, except in France, where they seem to love drop goals so I'm going to have to practice that a little more!
"They are important as a source of points. If Finn and I can develop his technique and clip a few more over, that's going to be important."