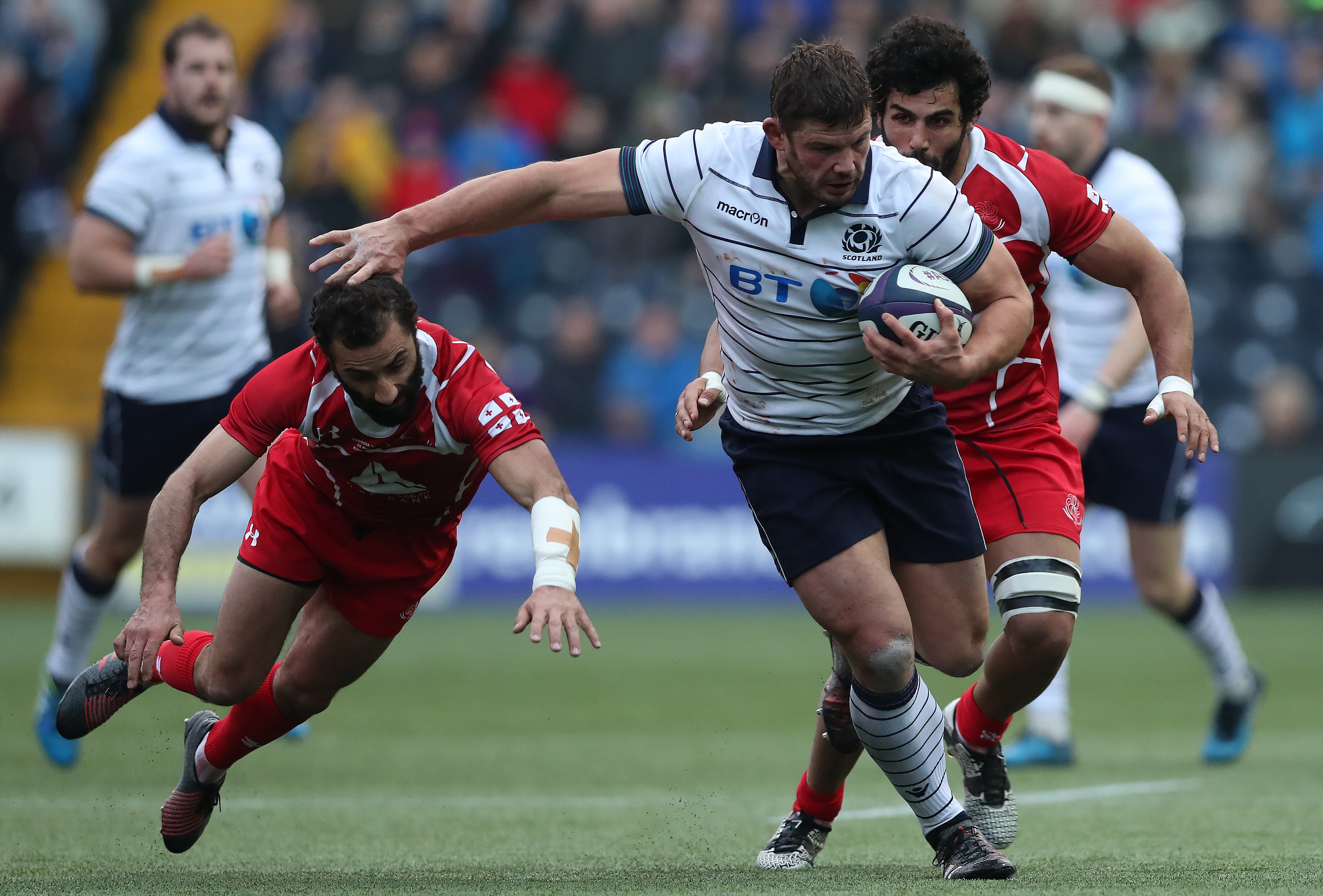 Ross Ford is "as fit as I've ever been" as he collected his 102nd cap in the win against Georgia and wants many more as Scotland seek to see out the Vern Cotter era in style.
The Kelso man was rested against Argentina last week – although he played a key role in the narrow victory as a replacement – and returned to duty in the 43-16 win at Kilmarnock with as good a performance in a Scotland shirt as he's had.
But the Scots have already turned the page and are determined to not lose momentum between now and the start of the Six Nations.
"It was good fun, I enjoyed getting some good carries, which helped us get front-foot ball," he said. "The pressure we put on them dictated the pace and the outcome of the game in the first half.
"We let them off the hook a bit in the second half, they kept the ball more and we had to work harder. But overall it was a good performance by the team to score a few tries."
Ford was propped between a 24 year old and a 20 year old with barely a handful of caps between them, but he feels as good as ever.
"I'm the fittest I've ever been," he said. "There's plenty left in me yet, and while new things are always coming into the game and you have to adapt but I'm always striving to get better."
As for the Six Nations, he feels there is a chance to impress but the Scots are staying grounded.
"We enjoy the wins and we're a tight group but we've got to be honest," he added. "We've been in this position before and we've not started the Six Nations well.
"I think this autumn we are further down the track than before but we've got to get together pre-Six Nations and move on again.
"This is a really good group of players. If you look at the backs we have now, if we can get them some good set-piece ball you can see what they can do.
"It's always about being consistent and that first game is always an important one. We need to make sure we always improve and don't sit back, relax and think we've done a good job."
But there's definitely a feeling within the group that outgoing head coach Vern Cotter should be sent away after the Six Nations on a high.
"Definitely," said Ford. "He's a fantastic coach and I love working with him.
"He's brought me on, even after all these caps. He doesn't sugar coat things. He's always looking for the next step and he's pushed everyone on."
Hamish Watson, who scored his first try in the victory, said that maintaining the momentum until February's clash with Ireland had already been discussed.
""I don't think we'll lose that much momentum," he said. "We had a small chat about the Six Nations in the changing room, about we've got to keep the momentum going.
"We all go back to our clubs now, hopefully everyone will avoid injury and make it a really tough team for Vern to pick come the Six Nations.
"There are a lot of guys who weren't even in this autumn squad pushing for places. Hopefully Edinburgh and Glasgow can keep playing well and Vern will have a tough time picking the squad."