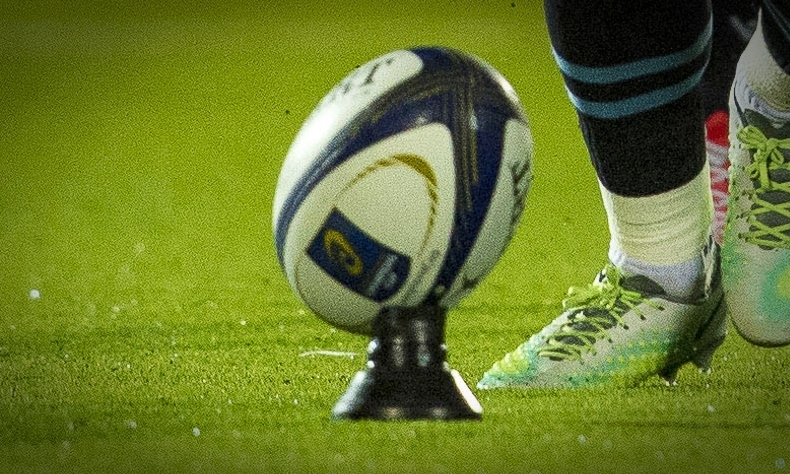 On paper it was the exact right result – a try bonus win against the bottom club – but Dundee HSFP know they dodged a bullet as they try to climb back into the promotion race in BT National league Division One.
The leagues pass their halfway stage this week with Dundee, still 20 points adrift of co-leaders Edinburgh Accies and Marr but with Falkirk now in plain sight, taking on Hamilton in their second successive home game.
Another bonus point win is required to match the one attained against Howe last week but they have to hope it's achieved in a more convincing manner. Injuries continue to blight High's campaign, with one 17-year-old and another only newly 18 in their starting XV last week.
The loss of Jack Broadley to a shoulder injury just after he'd returned from a long spell out was another blow, but Duncan Leese is due back from antipodean travels shortly to fill the gap left by Euan Fox's untimely departure.
Hamilton themselves showed signs of life last week, climbing clear of the relegation places with a home win over Selkirk. However the Bulls from Lanarkshire haven't won an away fixture this season and with last week's narrow escape still in the memory, we can expect a more focused performance from High this week.
Howe meanwhile lick their wounds and to compound their disappointment at losing to the last play at Mayfield found that two of the teams they were chasing to escape relegation, Hamilton and Stewarts Melville, both won.
The combined Colleges' win at Falkirk was easily the surprise result of the season so far, showing how quickly the Sunnysiders have slipped since they started the season scoring tries for fun, including a hatful in the opening day fixture at Duffus Park.
However there are real signs that given a rub of the green and with Cam Martin back in such fine form, Howe can at least make a fight of this relegation scrap, even if at nine points adrift of safety it's going to be an uphill task.
Kirkcaldy went down last week to league leaders Kelso in National league Two with the general agreement being this was the bets outfit they'd played all season.
The pressure is now being felt by the Blues after five straight league defeats, as now their haul of bonus points accounts for the six point gap they enjoy over Ardrossan in 11th. Aberdeenshire, slipping out of promotion contention just slightly, are the visitors to Beveridge Park this weekend.
The crushing win over Livingston last week pushed Perthshire ever closer to Dalziel in their race to avoid one of the three relegation spots out of National Three. The gap is now five and a win over Glasgow Accies at the Inch this week is just about essential to keep up the chase, as the Motherwell side are probably assured of a full five pointer at home to struggling Greenock Wanderers.
Alloa's hard fought win at Mackie put them top of Caledonia One, although Gordonians still have two games in hand and only four points to make up. The Griffons should stay out front this week with Carnoustie visiting Earlsfield, the Angus team suffering a big blow last week with the home loss to Harris.
Gordonians are at Elliot Road this week, with third-placed Caithness hosting Strathmore.
Grangemouth are still out in front in Caley Two Midlands and playing under the lights at Kinross tonight.
BT League matches this weekend:
National League One: Dundee HSFP v Hamilton, Falkirk v Howe of Fife.
National League Two: Kirkcaldy v Aberdeenshire (3pm).
National League Three: Perthshire v Glasgow Accies.
Caledonia League One: Alloa v Carnoustie HSFP, Mackie FP v Dunfermline, Harris Academy FP v Gordonians, Aberdeen Wanderers v Glenrothes, Caihtness v Strathmore.
Caledonia Two Midlands: Kinross v Grangemouth (tonight, 7.30 pm), Kirkcaldy II v Hillfoots, Falkikr II v Howe of Fife II, Crieff & Strathearn v Panmure.
Caledonia Three Midlands North: Waid Academy FP v Perthshire II, Angus Development v Arbroath, Madras v Aberfeldy.
Caledonia Three Midlands South: Hillfoots II v Bo'ness, Fife Southern v Bannockburn, Stirling County III/Bridgehaugh v Glenrothes II.
Women's National League Two: Annan v Howe of Fife (Sun 2pm)