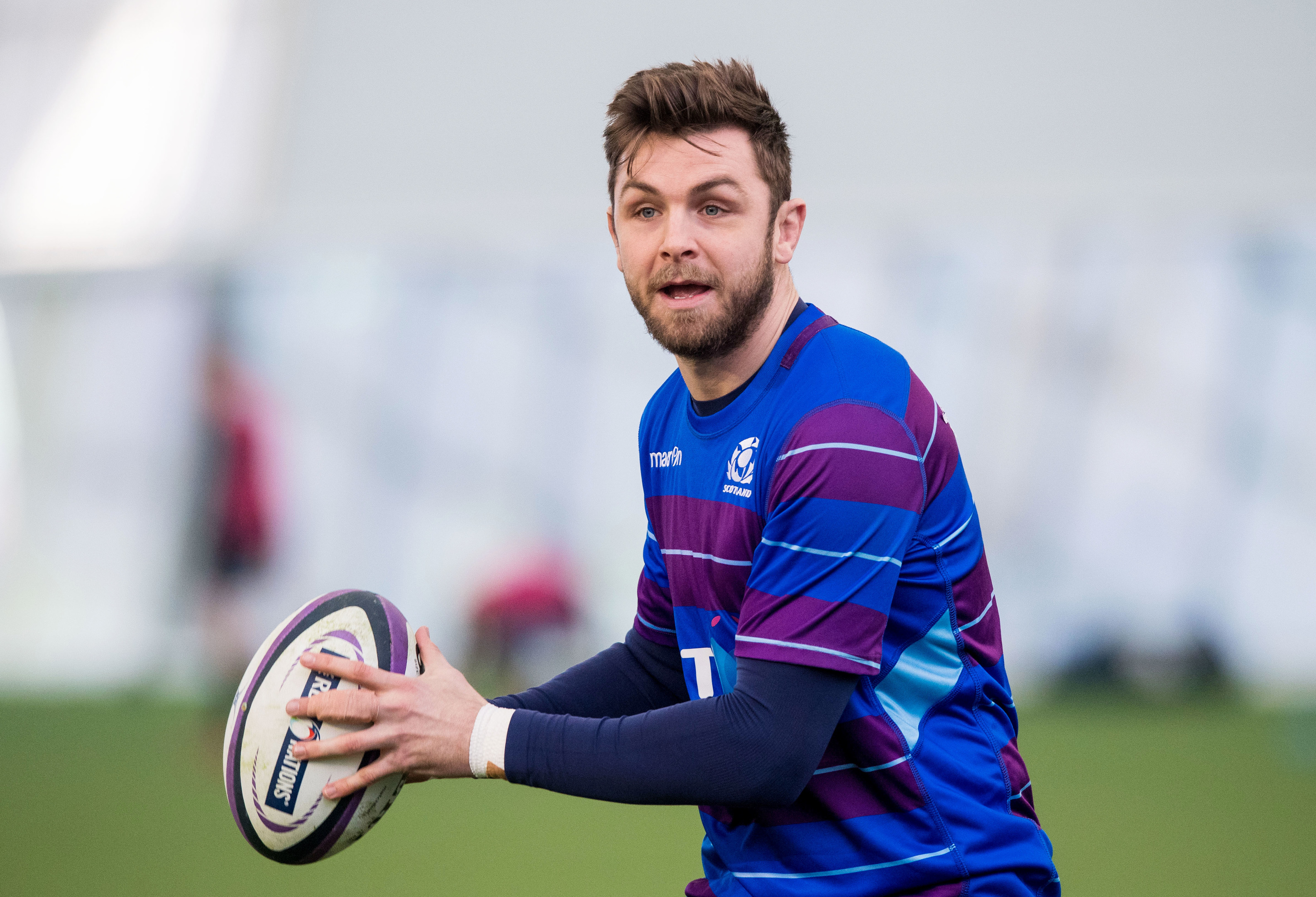 Ryan Wilson had the kids taken out of the living room as he ranted at the TV in frustration at being forced to stay home for Scotland's Paris trip, but his timely return is a huge boost for Saturday's RBS 6 Nations clash with Wales.
The Glasgow back rower had a nasty case of cellulitis in his elbow after the Ireland win and despite holding off on selection until the last minute, the anti-biotics didn't kick in to allow him to play in Paris.
But he'll be back for Wales as a perfect replacement for the absent Josh Strauss, probably in the No 8 role he filled in his man of the match performance against Georgia in November – and probably that's a good thing for the Wilson household.
"The kids had to be removed from the living room and I was left on my own screaming and shouting at the TV," he admitted. "I just scream mindless stuff really.
"I felt okay on the morning of the game but the decision had been made and it was not worth risking it – I could have played maybe but in the end the Doc was not happy with me and I didn't travel.
"I was back in training when we met up again last Wednesday and I'm set to go again."
He is disappointed that his Warriors clubmate Strauss will miss out due to a kidney injury but paid tribute to him.
"I am gutted for Straussy, I thought he played really well," he continued. "To take that knock and play 80 minutes I thought he did really well and it was one of his best games in a Scotland jersey.
"We will miss him because he is a great player when he gets going forward. He can carry ball very well and when you need someone to inject a bit of oomph and get go forward from the line-out for example he is the man to go to.
"But we've got other guys who can fuill in. If I have to step up, I am happy to carry the ball and we have plenty of players in the back row who can take that responsibility.
"You have seen Hamish Watson wriggling out of tackles in the last two games. Barcs (John Barclay) is a good carrier, you have Hards (John Hardie), who is similar to big Straussy in that he is a big ball carrier and abrasive."
The dynamic is different this week with the Welsh players so well known to the Scots and vice versa in the PRO12, and Wilson is surprised the visitors haven't recalled Taulupe Faletau, such an influential figure in recent Welsh wins over the Scots.
"When you play at club level you have to target Warburton and Tipuric as they will always be quick on to the ball, so we have to be quick to the breakdown," he said.
"Ross Moriarty has come through and has had some brilliant games as an effective ball carrier and tackler. I heard talk of Faletau as well, and thought they might go with him, Moriarty, Falateu and Warburton but we have a back row that can combat any formation theyt put out.
"We have some brilliant ball stealers with Barcs and Hamish so it will be a good battle."
Even if his clubmate Tim Swinson has to come on in the back row again, Wilson is confident there will be no let up.
"Swinno's last four or five caps have been in the back row," he pointed out. "He can go in for the line-out and do a good job and fill in at six. He plays as an around-the-park second row but almost play like a six as well, as he showed with his try in Paris.
"Ireland defensively was a big ask of us. Wales will be similar, I think, they have more tactical kicking to their game so it will be more similar to the Ireland game than France was.
"It can be tight at times and we will be defending for long periods. Every game is physical in this championship."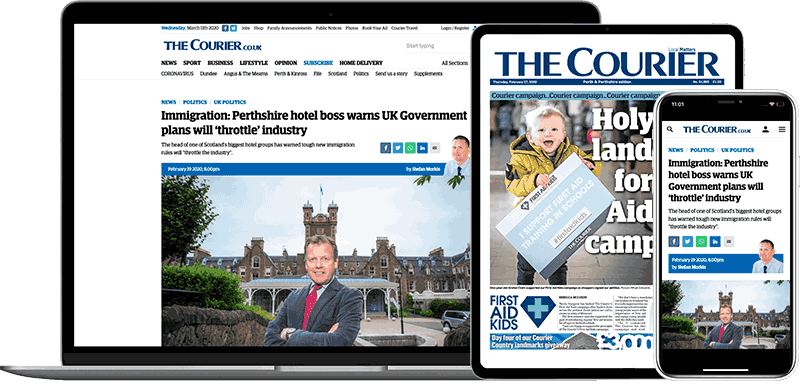 Help support quality local journalism … become a digital subscriber to The Courier
For as little as £5.99 a month you can access all of our content, including Premium articles.
Subscribe