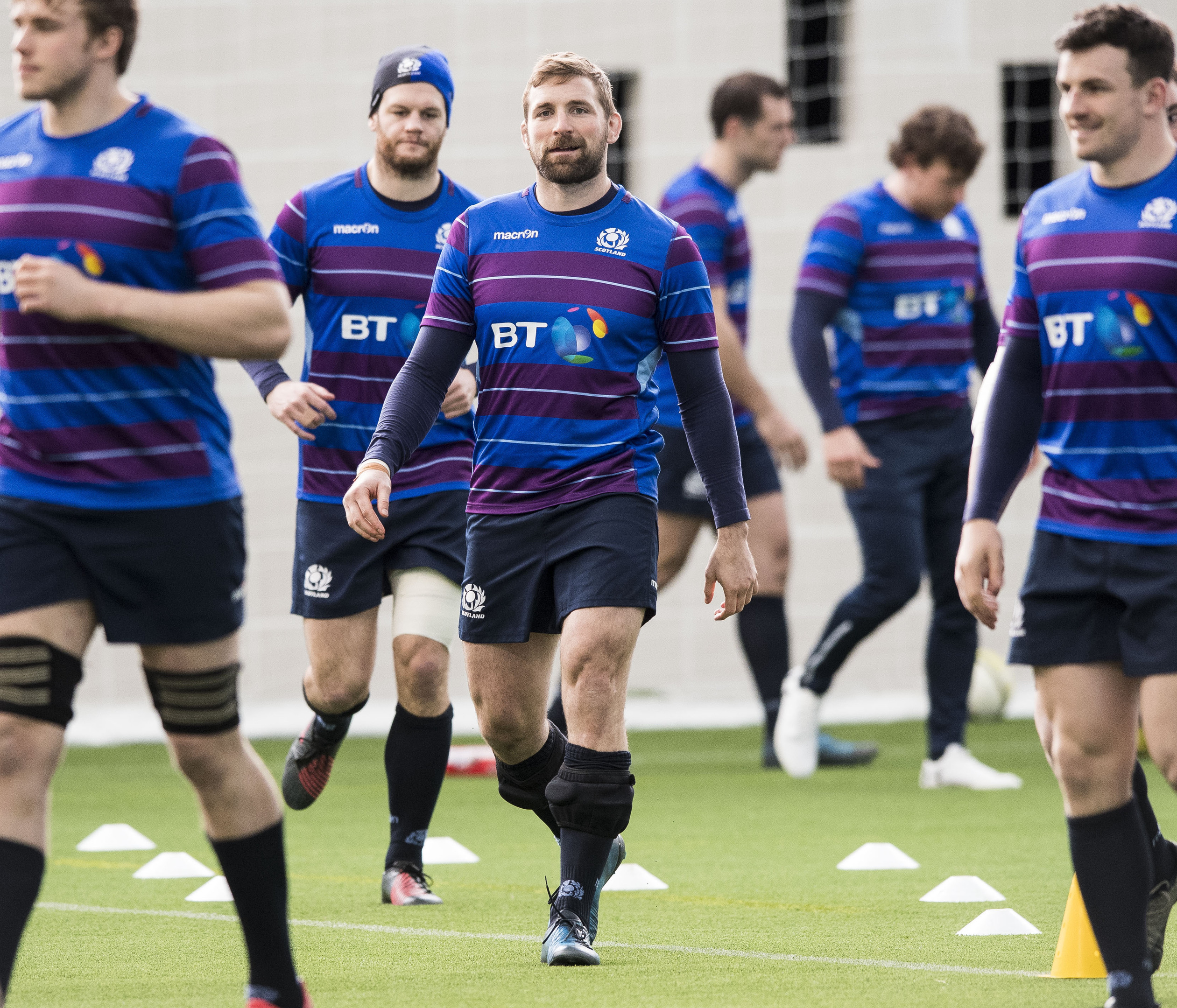 For all the talk that leadership in the Scotland team is by committee, there is little doubt that this has been Greig Laidlaw's team for some time.
Scotland have leaned heavily on the Jedburgh man as metronomic goalkicker, good for 12 to 15 points a game, as tactical general and playcaller, as "babysitter" for the emerging and mercurial Finn Russell, and as the primary vocal presence in the dressing room and on the pitch.
For all that he does delegate to the squad's leadership group, there's no question of Laidlaw's authority. But for two World Cup warm-ups and a couple of outlying tour games, the scrum-half has played in 50 internationals since 2012, either as captain or in the pivotal roles of either half back position.
His absence is a significant blow. Scotland have to find someone with similar authority and it's not readily clear who that might be.
A straight swap with Henry Pyrgos, captain in those World Cup warm-ups, might be the path of last resistance. However there's a reason why the Glasgow co-captain has been relegated to the bench for Ali Price for the Warriors and supplanted by the same player for the Scotland bench.
Jonny Gray has been a qualified success as Glasgow captain – more successful this year than last – but he's a very different character to Laidlaw. Reserved, and not a great communicator or speech maker, Gray leads mostly by his indefatigable example. That's a big change to the way Scotland have been led these last five years.
The most seamless change would be to give the captaincy to John Barclay, a figure of some authority in the squad in the Laidlaw mould.
Yes, the former Dollar Academy man didn't start against Ireland, primarily for tactical reasons, but he was possibly the most influential player on the pitch for the final half-hour.
One turnover he forced in his own 22 with 10 minutes left was absolutely crucial – Ireland would certainly have won the game had they scored from that possession.
He will certainly be required to counter the ball-stealing abilities of Sam Warburton and Justin Tipuric on Saturday and his knowledge of several of the Welsh players as his team mates from the Scarlets will also be important.
Oddly, Barclay wasn't even in the national squad at the World Cup just 18 months ago and had been absent from the team for nearly two years prior to that.
That always seemed a strange selection decision, and doubly so if he takes the captaincy for the rest of this Six Nations.