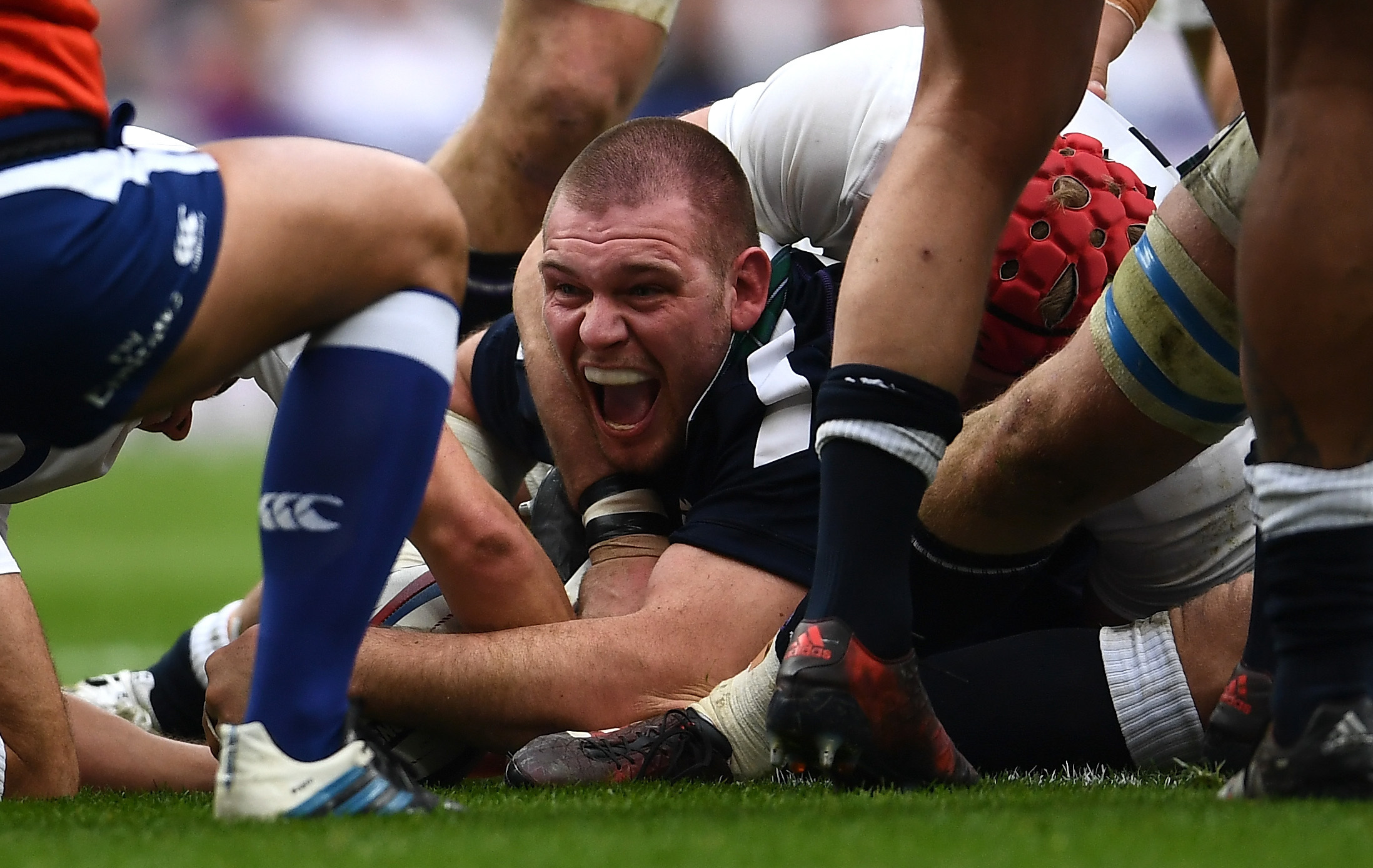 Scotland need to regroup quickly and beat Italy next week to restart their forward momentum, believes prop Gordon Reid.
The Glasgow loose head scored his first try for his country but it was a brief respite in an awful first half for Scotland and as he admitted later, he'd happily hand it back for a better result than the 61-21 rout.
"It's hard to take," he admitted. "We came with high expectations of achieving something special, but we ended up on the end of another beating.
"But it's important that we don't let this set everything back. We need to work on the negatives and do that quickly.
"Italy is a massive game, a must-win game for us. The Calcutta Cup is out of the window now, the Championship is gone – England have got that now – but we can beat Italy and finish higher up.
"If we win next week, that's the best we've done for a while in the Championship. Three wins, that's the only thing left to play for.
"We were good against Ireland and Wales. We need to play like that again."
Reid felt that England got a foothold too early and then the game "snowballed" in their favour.
"We weren't doing the stuff we were supposed to be doing," he said. "We knew they would come at us in the first 10 to 15 minutes. We need to learn to gather our thoughts in those situations, stay calm and play through.
'We never managed to settle –and it just felt like they were scoring try after try after try. It was like a snowball effect, they just kept on coming."
But the key now is to accept what went wrong and move on to the next task, he added.
"It's been a bad day at the office," Reid continued. "If we didn't look back with regret on losing to France and England, there would be something wrong.
'We're professionals. We're competitors. We're here to win – and do what England are doing now, winning game on game on game. We want to reach those heights..
'We were fifth in the world going into the weekend, the highest we've ever been – and we're striving to be the best in the world."