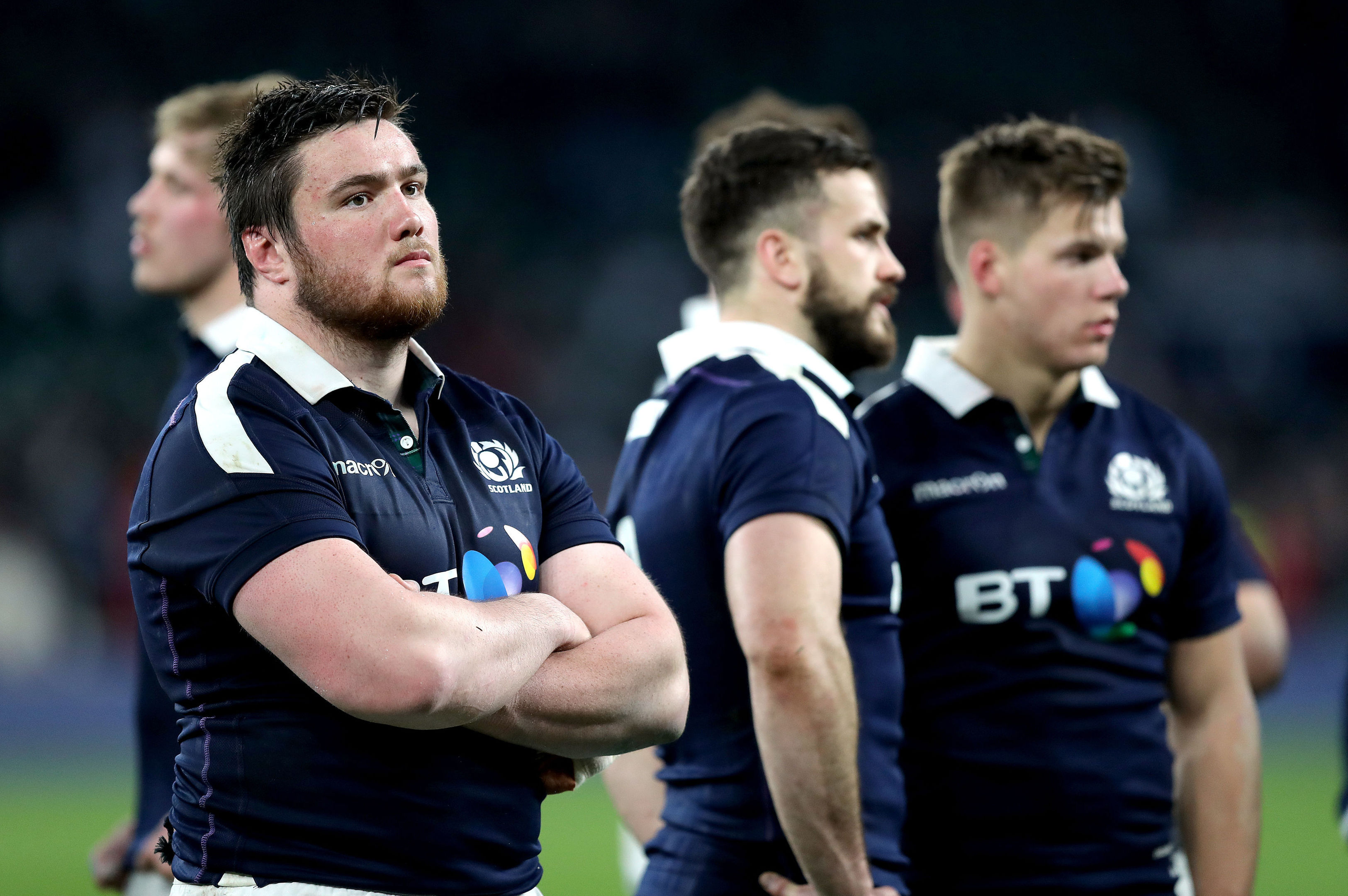 48 hours of cool reflection has helped a little, as well as living the nightmare again, fast forwarding through the more brutal bits.
But although 61-21 can never be erased from the history books, Scotland's players, coaches and above all fans  would do well to isolate Saturday's Twickenham disaster as a one-off, a blip, an aberration.
The scale of it, although hurtful, can't be allowed to derail the gradual development of what most people regard as the best Scottish team since 1999. Sure they're not as good as we hoped they were, but they're still far better than they were.
Sport being sport, the bones of defeat have to be picked apart. But to pay too much heed to just this one game seems to me to be to be self-defeating and actually dangerous.
Don't overreact just because it was England
The Calcutta Cup match shouldn't matter more than any other game in the Six Nations just because it's England. That's maybe an unrealistic view on my part given the feelings of most Scottish fans but strip away the emotion and it's just another game, and presently against a team that Scotland struggle to compete with.
There will be times when England don't squander their abundant resources with infighting and questionable decisions. This is one of them, and likely to last until the astute Eddie Jones retires back to Australia. Scotland need most if not all the cards to fall in their favour if they are to beat England right now, and when they all fall the other way Saturday's rout is what happens.
Ireland and Wales are good teams – although neither as good as England – and Scotland beat them well. One defeat that got out of hand to one of the best two teams in the world is no reason to overreact.
It was sobering, yes, but stick to the plan
Italy are not England. Despite the fits they gave them with their wacky ruck tactic, they still lost that game handily and the reaction of the two teams last weekend (the Italian 55 missed tackles against France) suggests that it was a far more beneficial experience to Eddie Jones' team, once they had got over their embarrassment.
Scotland should write off their Twickenham experience immediately, other than the tactical adjustments required to make the midfield quite so porous as it was. They won handily in Rome last year and there is no reason why they will not win handsomely at BT Murrayfield.
Scotland are currently depressed about one game. Italy have been depressing in all four. Why should the Scots be nervous about this contest? They should put Twickenham behind them and get the bonus point win they are more than capable of.
Saturday was unquestionably a roadbump in the development plan. But let's not ditch the whole thing now just because of one, outlandish aberration.
Don't panic and call for wholesale changes
You can never surprised at some of the boneheaded opinion on sport. I saw someone on Twitter calling for Stuart Hogg to be dropped prior to the Calcutta Cup match. Seriously.
I've seen others advocate Duncan Weir as the "safe option" instead of Finn Russell, which makes me wonder if there actually WAS someone out there who enjoyed Scotland's turgid Andy Robinson/Scott Johnson era.
No doubt the scale of the loss at Twickenham will convince some to scratch their pointy heads. But truly there should be no changes other than those enforced by injury or suspension for Italy. A massive selection brainstorm is exactly what Conor O'Shea wants.
In any case there's precious little scope for change. The second tier playing for Glasgow and Edinburgh has recorded one win between them in the international window. There's already a raft of injuries that have severely tested the strength in depth. I'd have Jon Welsh in as back up to Zander Fagerson, and maybe Duncan Taylor if he was fit. But nobody else.
Expect someone this week to suggest that Matt Scott should replace Alex Dunbar. But anyone who thinks that's a defensive upgrade really hasn't been watching Scotland for the last four seasons.
Forget the red shirts
There's been too much wasted breath this season about the forthcoming Lions Tour. Scotland have been snubbed repeatedly under Warren Gatland's watch and there's no indication he is better disposed towards Scottish players this time, continually asking for Scottish representation on selection panel as if he can't be trusted to be even-handed himself.
I'm sure it's an honour for those selected, but I'd far prefer to have as near a full complement as possible for new head coach Gregor Townsend to take to Australia this summer. The World Cup is only two years away and time's a wasting too quickly to be caught up in a popularity contest where our handful of Lions players inevitably end up wasting their summer in the dirt trackers rather than the test team.
We shouldn't define our team or our players by the opinions of other coaches and certainly not in playing for other teams.