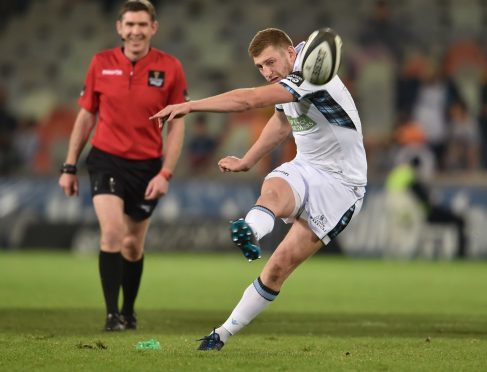 Finn Russell will step us his game to another level as the unbeaten Glasgow Warriors start their European campaign in Exeter this weekend, believes coach Mike Blair.
Scotland's most capped scrum-half is now skills coach at the Warriors and has noticed a marked difference in Russell over the past year as he gains growing authority both at Scotstoun and within the international set-up.
And Blair believes that Russell is maturing a "taking ownership" of his leadership role within both groups.
"Finn's changed a bit I'd say over the last year or so, you see more from him in a group environment," said Blair. "Previously he'd lead in a quieter way and maybe have a quiet word here or there.
"Now you see a lot more from him in huddles and team meetings.He's one of our leaders for the attack group and has taken ownership of that role. He's really stepped up this year, he's great to work with and he's playing some great rugby as well."
The coaches at both Glasgow and Scotland have been keen to get Russell to the forefront and he's responded, continued Blair.
"Your 10 is the key man calling the shots, and that is something we've asked for more of from him at Glasgow last year and Scotland in the summer," added Blair.
"He's doing it really naturally now. What he's done and how he's done it has been really effective.
"Finn really loves a challenge. He likes to see how good he is, how good he can be.
"Big games in Europe like this week, like Leicester away last year, and the Racing games, those were playing against world class players and his attitude was 'how good am I against Dan Carter?' "I think this is another massive challenge for him as well and he'll be really looking forward to it."
The Warriors go into their first two European Rugby Champions Cup games – Leinster come to Scotstoun next week – as the only unbeaten team in Europe's major leagues, but are a long way short of the finished article, continued Blair.
"We've had a really good run into this game, I think there have been some really pleasing things in our performances but the great thing is that there are things we can work on," he added.
"Against Munster we played really well, against the Cheetahs some of the resolve and attitude and what have you was excellent, but there are still some things that we're improving on.
"This week will be a step up from those games. Exeter are a fantastic side, they've won 11 in a row at home. I played there with Newcastle.
"It's a great atmosphere and a belief there that they win their home games, so it will be a really big challenge, but we've shown enough this season to know we can put our best foot forward and really challenge them."
Glasgow's ERCC pool – with Top 14 leaders Montpellier, Leinster and Exeter, currently second in the Aviva Premiership – is certainly not for the faint-hearted.
"We used to talk about the 'group of death' and stuff, but they're all groups of death now," said Blair.  "There are at least three teams in every pool that if they won the thing you wouldn't turn your nose up.
"It's really competitive and we talk about it in the Six Nations as well, the momentum and the first game and getting a place higher up the group to kick things off and that's certainly our focus against Exeter.
"Exeter away is probably one of the hardest starts with the season they had last season, but we've seen with our guys how capable they are of taking on challenges and they've done really well so far.
"It's about consistency of performance. Traditionally you'd say win your home games and get a win away from home and some bonus points, but with French teams now travelling a little bit better than they have done, it's consistency of performance that matters and hopefully we'll get that."
Stuart Hogg was in full contact training with Glasgow yesterday but it's first week back after shoulder surgery and there is considerable doubt whether he'll be available even off the bench for Sandy Park.
The squad have a few bumps and bruises from their South African venture last week but nothing serious as they try to recover for the slightly shorter trip south.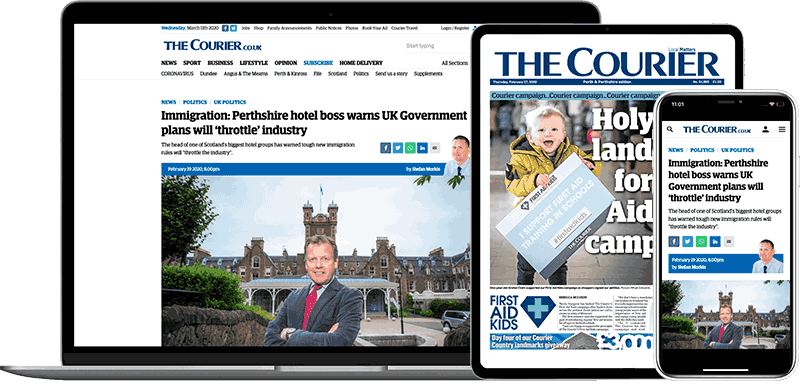 Help support quality local journalism … become a digital subscriber to The Courier
For as little as £5.99 a month you can access all of our content, including Premium articles.
Subscribe