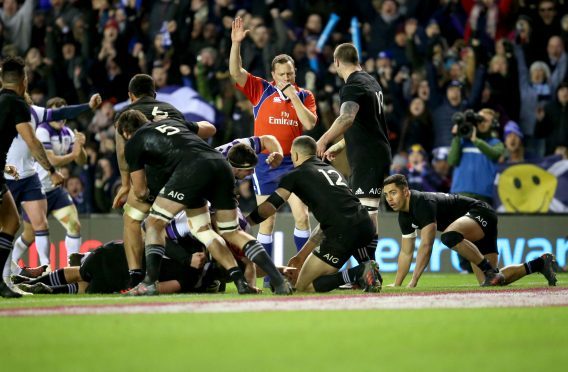 As we note elsewhere, with a 60-40 possession advantage and similarly favoured 65 to 35 in territory, plus 17 possessions inside the New Zealand 22, Scotland probably should have won the Autumn Test against New Zealand.
Still, close disappointments like this are ripe for conspiracy theories, and some are pointing the finger at the referee again. They shouldn't.
Matt Carley was refereeing his first international between two top ten nations at the weekend. I think, on the whole, he did a pretty good job.
The Englishman gave too many penalties –15 to New Zealand, 13 to Scotland. Some of his breakdown calls were marginal, but they're all judgement calls these days. He was maybe tough on Scotland at some scrums, but there's no doubt at all which pack was on top at that setpiece.
He gave two yellow cards to All Blacks Sam Cane and Wyatt Crockett for cynically killing ball close to their own line; some think that he might have given another at the death against captain Kieran Read, but that's a huge call for any ref to make, even an experienced one.
Every team plays closer to the edge, not further from it, when down to 14 men. It's not a specific trait of the "cynical" All Blacks. They get away with no more than any other nation.
One decision that was questionable was Carley not backing his initial view and allowing his TMO, fellow Englishman David Grashoff, to convince him Waisale Naholo's collision with an airborne Stuart Hogg was just a penalty, not a yellow card.
If Carley thought it was a yellow card, he should have stuck with it. The two officials eventually agreed that Ali Price had impeded Naholo, but that's clearly nonsense from the video; it's the New Zealander who seeks contact with Price.
But did it have a manifest influence on the game? You'd have to say no. Naholo was a peripheral figure anyway. Scotland played a quarter of the match up a man and still couldn't win.
The ref, as he should do, had no influence on the result. If the wrong team won on the day, it was not down to him.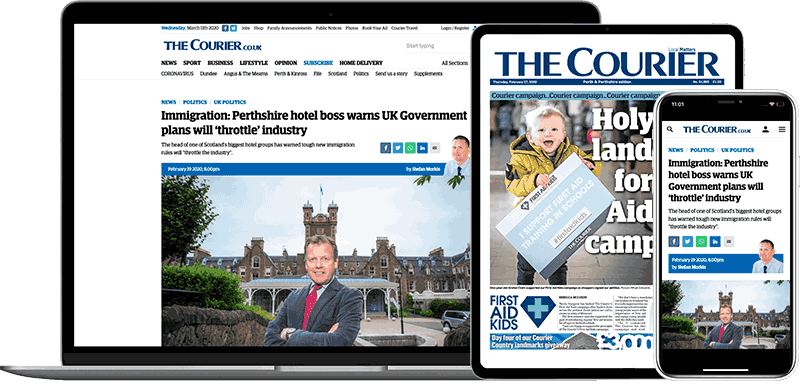 Help support quality local journalism … become a digital subscriber to The Courier
For as little as £5.99 a month you can access all of our content, including Premium articles.
Subscribe