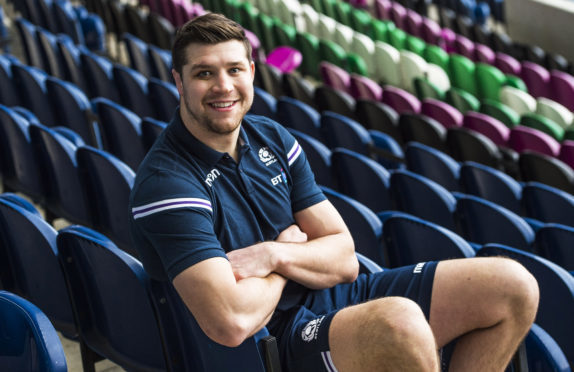 Grant Gilchrist comes into the Scotland team for France on Sunday and straight into a major leadership role, he revealed.
Along with Greig Laidlaw, the Edinburgh lock has captained his country – he was Vern Cotter's original choice as skipper – but he'll be in a support role to john Barclay calling the lineouts against the French.
And since that's been a difficult area for the Scots since the Autumn and in the 34-7 loss in Cardiff, it's a big job to be stepping into.
"Saturday was probably a bit of timing, some was of it good defence," he said of the lineout struggles against Wales. "I think our drills weren't good enough.
"We were also trying to push the tempo of the game, push the lineouts but there is a balancing act. You have to do it quick but with accuracy and the quality across the board wasn't where we wanted it to be.
"That makes hookers and jumpers look like the culprits but it's across the board, lift, jump, timings, that we have hammered to make sure that that they are right.
"It's very easy to say, 'it's an overthrow, it's the hookers fault' but much as it pains me most of the time it isn't their fault. The jumper is in the wrong place or the lifter didn't get the full extension. So it's been back to basics on that front."
Otherwise, Gilchrist's physical strength will help with ball in hand and in defence against a big French pack.
"I can play the way I play for Edinburgh; I have an edge to my game, physicality, set piece and line speed, make sure that the big French runners are getting met with low tackles," he said.
"In attack make sure that when it's my time to carry I can get us on the front foot, make sure I get over the gain line and get us going forward which will allow the back line to do the damage."
France bring power in strength with the likes of the towering Sebastien Vahamahina, but Gilchrist feels they have a way to stop their maul attack.
"Vahamahina is a big physical man and a good athlete," he added. "You have to be technically right and get in his face, you certaionly don't want to be sitting back on your heels and letting someone like that get a run at you.
"At maul time make sure it's not about just me or Jonny. It's about six or eight of us doing our jobs properly, to make sure we are technically better than the French."
As for once being captain himself, that's too long ago.
"I captained those two games on tour, then heading into the autumn I got injured the week before," he recalled. "But that was four years ago.
"For me every time I get a chance to play for Scotland it's a huge honour and I just want to make sure that I do the jersey justice and make sure I put my best game out there.
"Of course there has to be a response to last week and I will be part of that. I make sure that I get my role right and we put a performance out there that we can be proud of and that everyone coming to watch can get behind."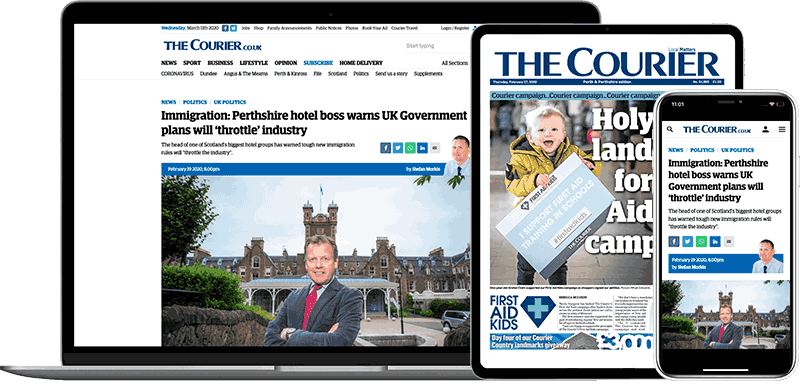 Help support quality local journalism … become a digital subscriber to The Courier
For as little as £5.99 a month you can access all of our content, including Premium articles.
Subscribe