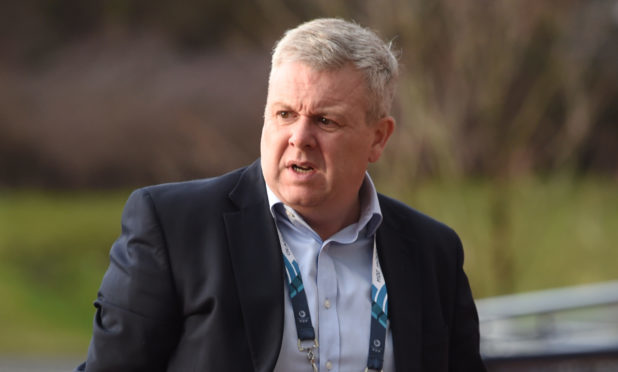 Scottish Golf have again gone outside the game to another sport for a chief executive in plucking Andrew McKinlay from the Scottish Football Association.
McKinlay, currently chief operating officer and interim Chief Executive at the SFA, will succeed Blane Dodds, who quit the role last year to take up a similar post with Scottish Tennis.
Dodds came to Scottish Golf from a primarily tennis background but went back to that sport when the chief executive post became available, just as he was piloting a highly contentious restructuring plan through golf clubs and associations in Scotland.
That plan has since been shelved and one of the new man's chief roles will be finding a different way to bridge the huge finding gap facing golf in Scotland as a result of reducing input from central government.
It will surprise many that the Scottish Golf board have opted for someone outside the sport for their figurehead role for a second successive time. It's known that there were applicants and candidates on the final shortlist who had a specific grounding in golf but chair Eleanor Cannon said that it had been a "rigorous recruitment process with a host of high-calibre applicants".
"On behalf of the Board of Scottish Golf, I am thrilled to welcome Andrew as our new Chief Executive," said Cannon. "Throughout the process his experience, enthusiasm and vision stood out from a hugely impressive field of candidates.
"We were particularly impressed by the range of responsibilities in football, especially in overseeing football's equality and diversity strategy at all levels of the game. Increasing girls' and women's participation is a priority focus area for Scottish Golf and his expertise will be vital to our future growth strategy.
"Andrew is passionate about golf and his experience working in sport and business will be integral to taking Scottish Golf's strategic plan forward. We look forward to welcoming Andrew to Scottish Golf in May."
McKinlay said: "I look forward to the hugely exciting challenge of leading Scottish Golf towards a prosperous future as the governing body for the largest registered participation sport in Scotland.
"As a keen golfer, I know the many benefits of playing golf regardless of age, gender or ability. I realise a lot of hard work has been undertaken already to increase participation and accessibility to golf.
"Having attended December's Future of Golf conference in Edinburgh, I believe the passion and collective will throughout the membership gives us a terrific foundation on which to build a bright future for our game."
McKinlay's background was in banking with the Clydesdale/Yorkshire bank, before in 2012 he joined the SFA as Director of Football Governance and Regulation.
Since January 2016 he has been COO at the SFA, most recently standing in as chief executive since Stewart Regan resigned last month.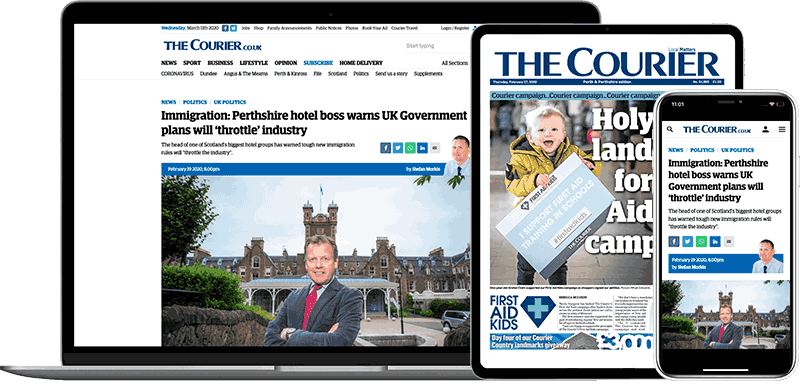 Help support quality local journalism … become a digital subscriber to The Courier
For as little as £5.99 a month you can access all of our content, including Premium articles.
Subscribe