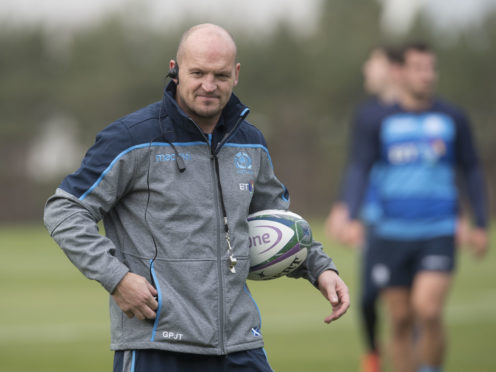 Gregor Townsend drove us to distraction on many occasions in his previous job with Glasgow Warriors, chopping and changing his selections so often it became known as "Toonie Tombola".
Of course, it was never in any way as random as it often appeared. Managing a squad of 50 plus players required a dexterous hand in dealing with egos, stamina levels and the overriding requirement to win.
Townsend has had plenty practice at this strange science, therefore the next year (12 games to play) remaining before the World Cup should hold no fears for him, and he's getting in plenty practice this week against Fiji.
The head coach knows he's got to get back-up players in certain positions "time in the saddle" in the white heat of international rugby. At the same time he's got a fairly impressive home record of late to maintain, and all that means for the important business of selling tickets at BT Murrayfield.
So we have a fairly dexterous selection for this weekend, nine changes blooding new faces like Sam Skinner and Matt Fagerson – while surrounding them with experience – and topping up players low on international appearances of late, like those who missed the summer tour.
But the three switching position are just as interesting; Ryan Wilson at 6, Jamie Ritchie at 7, and Alex Dunbar at 13. They're not exactly radical position switches for any of the trio, but there's enough subtle differences for them to be useful options to have in the bank down the road.
Depth is the key here. Scotland were extraordinarily fortunate to go through the 2015 World Cup with only one major injury, to Grant Gilchrist. They're unlikely to be as lucky again.
Ireland and Wales are possibly ahead of Scotland in this regard with the proverbial king, an heir and a spare for just about every spot. Townsend's doing his level best to make up the ground.