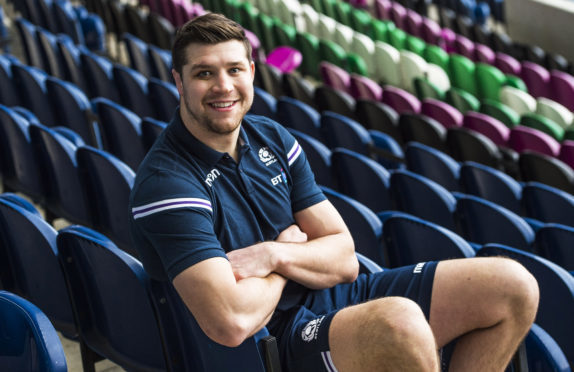 Scotland may have lit up Murrayfield with their first try against South Africa on Saturday, but it was the second one that required proper research and development, according to Grant Gilchrist.
Hamish Watson's try looked a whole lot simpler – a simple throw to the front from a close range lineout and a dive over the line – than the multi-off-load try by Peter Horne.
But Gilchrist, one of the team's lineout captains, said Watson's score took a lot more time in the planning from laptop to training field to the pitch.
"It was a move we'd previewed from the way we saw South Africa defend," he said. "It was suited specifically to them, so we worked on it in training but when we did it was clear it was one of those moves that was either going to work or things wouldn't go so well for Hamish!
"But the execution in the game was even better than we did in training. It was really a 50-50 in training but the way it worked during the game, Hamish was moving right at the last second and Gordy (Reid) gave a little show to the front.
"So their loose head panicked, shot forward and it opened up the gap. It's always great to see those invention tries work, I was with the subs and the players not in the 23 and the minute it was kicked out, we were quite excited, saying "this is on"."
The plans for these trick plays – like the one that worked for Alex Dunbar's try against Ireland a season ago – are driven by coaches and players, but new forwards coach Danny Wilson gets the full credit for this one.
"Danny had done the homework and saw it was on, but I've been involved in similar moved in years gone by when the players have spotted something that a coach hasn't seen."
The Dunbar try against Ireland was different, dreamt up at the captain's run the day before the game amonst the players discussing how they would attack the Irish lineout defence.
"It's important that everyone has a look at stuff and you put your opinion forward. It's then the coaches' decision but you only have a certain amount of scope for this stuff.
"You still need to nail the basics because, five metres out, you're not always going to do a trick play, most of the time, you're going to look to drive for the line as that's the most effective way of scoring."
And the plans only work from team to team – what worked against South Africa might be a disaster against Argentina, he pointed out.
"If you try and make up things that aren't there (from research) then you're going to get in trouble," he said. "You've no guarantee, maybe South Africa could have gone into the game and picked a totally different defence for that week."
The attention paid to the Argentinians has been largely the transformation from the team the Scots routed 44-15 in Resistencia during the summer.
"That game in the summer wasn't the type of game that we expected," recalled Gilchrist. "I think it was just an off day for Argentina.
"They haven't changed drastically in their style of play since then, it's just their performances across the board have been stronger and stronger.
"You can still see it's the same team, but they've definitely picked up their levels and got some good results."
Gilchrist looks to feature strongly against the Pumas but realises there's been a rotation of bodies going on in this autumn campaign.
"It's had a different feel to it with the four games," he agreed. "It's quite clear that they're trying out different combinations, so when it is your chance to play you've got to perform, because as we've seen across the board there's been good performances, certainly from players in my position.
"I don't tend to look very far forward anyway, for me playing for Scotland is the best thing you can do in your career, regardless of the World Cup, which for me it seems a long way away.
"Obviously when it comes round you'll be fighting tooth and nail to get in that squad but for now there's a lot of rugby to be played before then and I've just got to concentrate on playing week to week.
"The short-term's so exciting as well. The opportunity to play at Murrayfield, in front of a packed stadium is the focus for the last few weekends, so I don't tend to look further than that."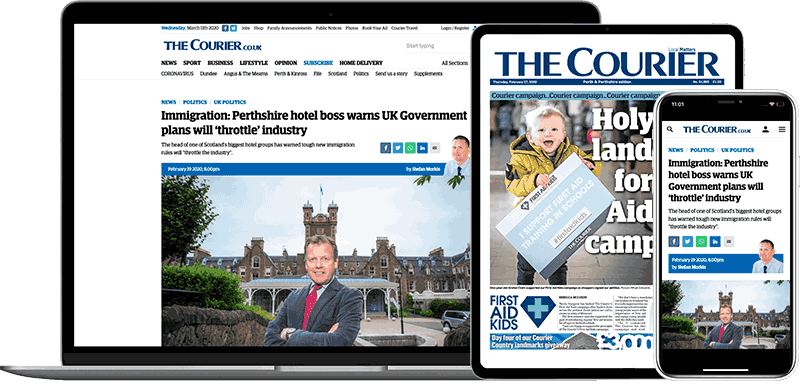 Help support quality local journalism … become a digital subscriber to The Courier
For as little as £5.99 a month you can access all of our content, including Premium articles.
Subscribe