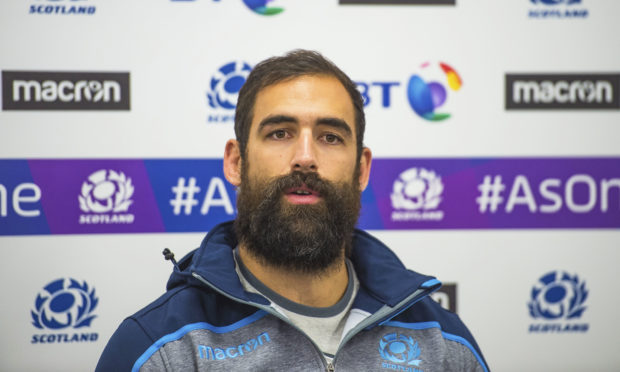 When Josh Strauss got the call from Gregor Townsend in October telling him he wasn't in the Autumn Tests squad, the big No 8 still didn't think his third selection snub in a row meant the end.
As for as Strauss was concerned, Townsend was still talking – giving him feedback and calling him when he was left out – which gave him some thought that perhaps his international career still had some legs.
And the positive call to join the squad did come a week into the Autumn, he got on the benchagainst Fiji, and when Matt Fagerson was injured barely 15 minutes into that game Strauss was back on the field in the blue shirt. The process is now complete by him starting tomorrow's game against Argentina.
"I wouldn't say I'd put it out of my head completely," he said of his long absence, dating from the summer tour of 2017. "But when two or three squads are picked and you're not involved…
"But it still wasn't something I thought was done.  I got to the point where I just started thinking: `just focus on your game at Sale, that's all you can do.'
"If I was good enough, I'd get picked and if I wasn't good enough, then obviously not. I just focused on the controllable."
Townsend had made the effort every time to call Strauss about his selections, and discuss parts of his game, which made the former Glasgow Warrior stuill feel in the loop.
"I always got calls, even if I wasn't selected and we would talk about why, what I could do and everything. There's always been that communication and Gregor and I have a good relationship.
"The summer tour last year, he said it was more about going for a younger team, because I was in decent form at the end of the season for Sale.
"If you just don't hear from the coach, you think: "Right, this is dead in the water." So it meant a lot to get those calls, at least that means the possibility is there, and it keeps your motivation going."
What Townsend wants more from him is work-rate, a key element to the Scottish game plan and something that Strauss hiksmelf admits has not always been his strong point.
"I'm not the most stamina-driven athlete in the world," he said. "That's always been the thing, just getting more involved, even in our five years together at Glasgow, Gregor was always about the work-rate.
"That was one thing he wanted to see more of from me. I sometimes just fall into that pattern of carrying the ball, not doing much for a while, then carrying the ball again.
"He just wanted to see more from me. That was basically the chat; `you've got to get it right or you don't play.'"
Strauss "didn't know quite what to expect" when he was called in immediately after the loss to Wales in Cardiff, but he knows his job clearly for this weekend, to re-establish physical dominance at the contact area.
"The focus was there last week, we just didn't get it right," he said. "The challenge this week is to get it right.
"We need to get the physical side right because, at times, we were just basically outmuscled by South Africa at the breakdown.
"That's a big part of my job. Most of my focus this week has been on generating go-forward ball and I relish ball carrying. But the other part of it is being dominant in contact. If you're one of the bigger guys in the back row, you've got to dominate.
"That means in defence, at breakdown, mauling and obviously providing a bit of weight at the back of the scrum."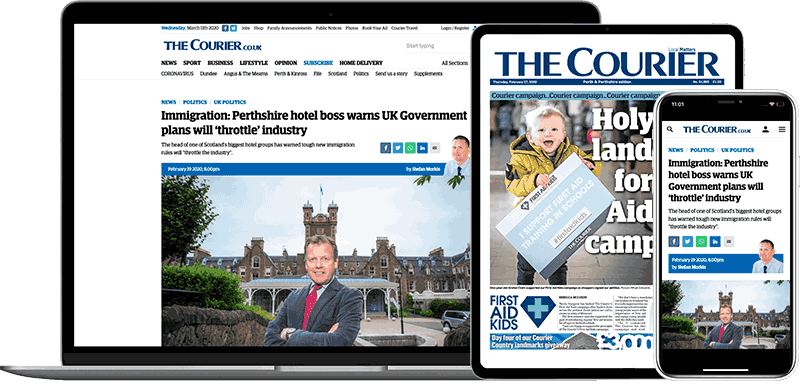 Help support quality local journalism … become a digital subscriber to The Courier
For as little as £5.99 a month you can access all of our content, including Premium articles.
Subscribe