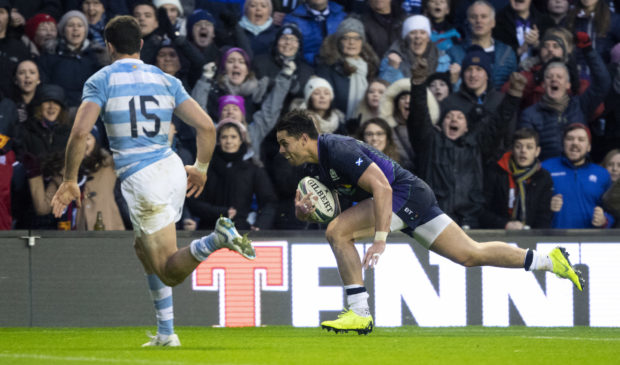 Scotland are already at the level of Ireland and the other leading teams in the Northern Hemisphere, believes Gregor Townsend, but concedes that his side didn't find the flow this Autumn that led to their best performances during his time in charge.
Townsend's team signed off their first four-game November with a 50% record by virtue of grinding out a 14-9 victory over Argentina at BT Murrayfield on Saturday, and the overall campaign – including losses to Wales and South Africa – perhaps tempered excessive optimism for the Six Nations in the spring.
But "there's no reason why" the Scots can't compete with Ireland, Wales, England and France to win the championship, added the head coach.
"We know it's going to be very tough and we believe we have a squad that can take on anybody," he said. "I don't see any reason why we're not at that level already.
"When we were ranked sixth in the world, just a couple of weeks ago, four of the top six teams in the world were from the Six Nations.
"Wales are playing some great rugby just now, on a fantastic run, third in the world, England just put 30 points on Australia. And you've got Ireland beating New Zealand. That's how competitive it is.
"I think it was a big step forward against South Africa. We did have some injuries around the back-row but we had enough opportunities to grab with our attack, we just didn't take them that day.
"That was a very good marker for us to say we play Italy, we play England, we play France, all the teams that have huge packs, we need a South Africa performance, plus us imposing our own game on the opposition."
However, he added, he didn't think the team reached the "benchmark" of their performances against New Zealand, Australia, England and Argentina away during the last calendar year.
"Maybe the games haven't gone as fluently," he conceded. "For whatever reason we've not reached that this period, but I would say that's mainly down to the opposition and the conditions.
"Against Argentina this time I would say the conditions meant we had to play a different game. There's been parts of our game, especially the Fiji game, when we really played at pace.
"But the last two weeks have been more about making sure the opposition don't get an upper hand in their strengths and finding a way to win. We did that against Argentina, we didn't do that against South Africa."
The main goal for the spring is playing to the potential of those big performances, also getting a win away from home in Paris and London, but first up beating Italy in opener.
"To do well in the Six Nations, you need momentum, you need wins early and we have an opportunity, playing at home rather than away.
"For 60 minutes against us in Rome in March, Italy were the much better team. And I'm sure they'll lean on what they did that day, and be tough to beat. The team we select for that first game – that will have a huge bearing on how we gain momentum in that tournament.
"We know we have to do better away from home within the Six Nations. We've got Paris and London, two very tough venues, but we've got to make sure that over the five games we play as close to our potential as possible."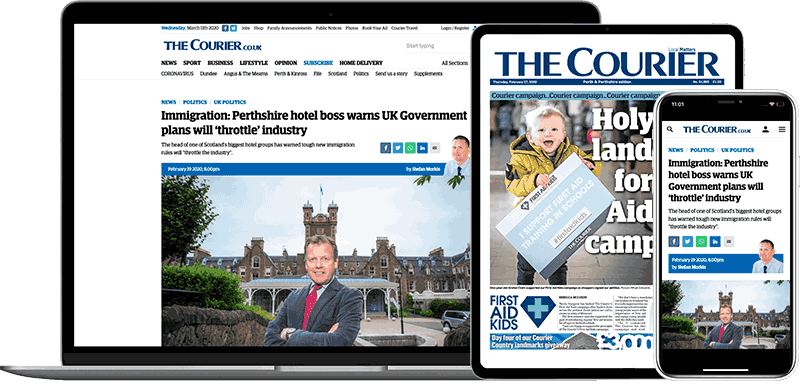 Help support quality local journalism … become a digital subscriber to The Courier
For as little as £5.99 a month you can access all of our content, including Premium articles.
Subscribe