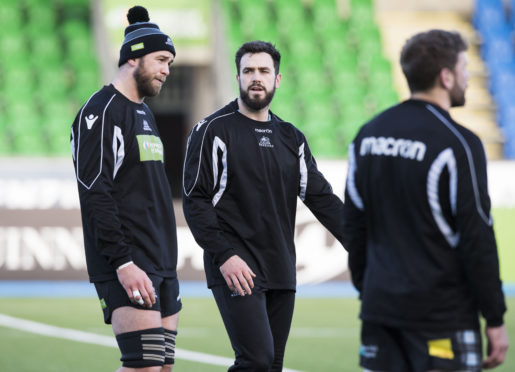 Glasgow have brought back the old hands in Ryan Wilson and Alex Dunbar to try and level up the 1872 Cup series at Scotstoun with Dave Rennie promising "the detail" missing at Murrayfield will return.
The Warriors make six changes for the second leg including the return of multiple-caps Wilson and Dunbar, Tim Swinson, Ali Price and Niko Matawalu, but head coach Rennie isn't specifically looking for experience to turn around last week's dispiriting 23-7 loss.
"We're five months away from what I guess is the most important part of the season so we're trying to still create competition for places and so on," said Rennie.
"Ryan's been good, and we're really excited for Alex who's had to bide his time over the last month. He's desperate to play and we should see that tomorrow.
"It's just the chance for guys to put a bit of heat on us for continuous selection."
Dunbar's opportunity comes as Huw Jones has a rib injury, Nick Grigg was allowed home to New Zealand for Christmas and Sam Johnson, injured since the last week in October, will be introduced back to action off the bench.
"With Alex, it's been about selection," said Rennie. "It's a pretty competitive spot for us and theguys have played really well. Alex is an experienced player, we think he'll give us a little bit of go forward and he'll be desperate to impress.
There was also no question that Adam Hastings would get a vote of confidence despite his difficult game at the weekend.
"Adam's had a good season, he got caught flat a couple of times (at the weekend), got put under a little bit of pressure, but both intercepts weren't like he was under massive heat and so on, it was just the pass selection.
"He'll learn a lot from that and he's having a good season. We want to show a bit of faith in that, so he gets a chance to redeem himself.
"The difference will just be detail. It's just detail. I thought defensively we were really good. We conceded two tries but they were both (from our) possession.
"Being honest we didn't work hard enough to get in position quick enough to expose them, that's going to have to shift. I've got not issues with attitude but we need to be sharper, certainly we weren't good enough with the ball in hand.
"I thought we were a bit short in intensity too. We expect far more physicality in everything we do in this game."
The question of Edinburgh's domination of the fixture – they've won seven of the last nine meetings – has been raised at Warrior team meetings, continued Rennie.
"We've asked those questions to the boys over the last couple of days," he said. "Edinburgh are a good side, we know what's coming and everything they did last week was what we expected.
"They are going to very to do a very simple exit, they are going to try and trap you and put you under a pressure and so on. They aren't going to play a hell of a lot of footie and we just weren't clinical enough.
"I thought we did a really good job under the high ball, we caught them all – I think it was 13 – but it's what we did beyond that that needs to better. I don't see them changing a hell of a lot we've just got to be sharper.
"Jamie Ritchie is back in and with him and (Hamish) Watson they've got two sharp men over the ball so they'll be really combative in that area and we will need to be better.
"But what we know is if we can get it right from an attack perspective – and it will involve some smart kicking options – we've got a plan to win. We've just got to be good enough to implement it."
Glasgow team: Stuart Hogg; Tommy Seymour, Alex Dunbar, Peter Horne, DTH van der Merwe; Adam Hastings, Ali Price; Oli Kebble, Grant Stewart, D'Arcy Rae; Tim Swinson, Jonny Gray; Ryan Wilson, Callum Gibbins, Matt Fagerson. Replacements: Kevin Bryce, Jamie Bhatti, Siua Halanukonuka, Rob Harley, Chris Fusaro, George Horne, Sam Johnson, DTH van der Merwe.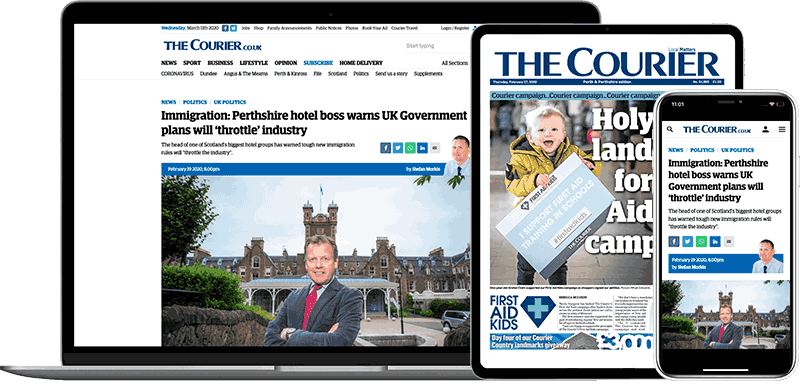 Help support quality local journalism … become a digital subscriber to The Courier
For as little as £5.99 a month you can access all of our content, including Premium articles.
Subscribe