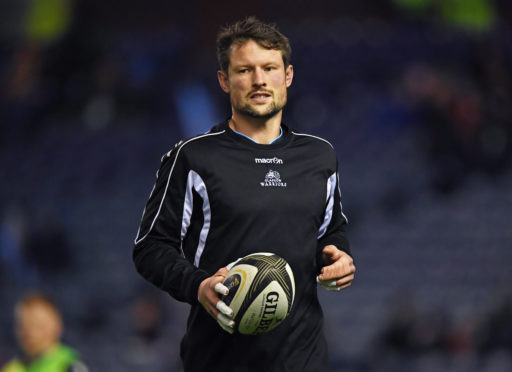 Peter Horne believes Adam Hastings will bounce back quickly from his difficult recent spell, even if the versatile Cupar man is the one who replaces his young colleague at stand-off for the Glasgow Warriors this week.
Hastings superb run of form to start the season has tailed off over the last few weeks with tough outings against Edinburgh at BT Murrayfield and then against Benetton last week, leaving many to think the 22-year-old will be given a break for Sunday's Heineken Champions' Cup match against Cardiff Blues at Scotstoun.
That's a return match for the game in October won handsomely by the Warriors at the Arms Park when the unanimous man of the match was…Adam Hastings.
"Adam played countless brilliant games at the start of the season, so I don't think he'll be worried about this," said Horne, who is set to return after missing out on the game in Italy.
"If it was me, I'd definitely want to play.  I played pretty poorly against the (Southern) Kings earlier in the season and then wasn't playing the following week, and that was the worst feeling.
"You just want to get back out there and keep playing. We've all been there. These things happen and it's a long season. But Adam's had a great start to the season and he's been playing really well.
"It's about communicating well with each other and trying to take a bit of the pressure off him. We all could give him a bit more of a hand in terms of the last couple of weeks.
'But his confidence is still there. He's obviously very dangerous on the ball and it won't take much for him to get back to his top form."
Horne was supposed to be the alternative experienced 10 but such has been Hastings' form that he's been mainly in his usual position at inside centre this season.
"Just before the autumn, I played at 10 against Munster, then again just after the autumn in the league game against Cardiff, so I've got a couple of 80 minutes in where we played quite well.
"If need be, I'm ready. I'll just do all my prep this week and try and let things go, and we'll see what happens."
As for three game losing streaks, they've not been a regular thing at Glasgow for a good while.
"It is unusual, it's not often that we lose three games on the spin," he added. "But we've still found ourselves in this position where our destiny is still in our own hands.
"We are going into this game with all to play for, which is really nice. Sometimes the games (in Europe) have almost been a dead-rubber by this point.
"You can always tell it's a European week. The intensity picks up, the focus is there and you can feel it around the club that these are games everyone wants to be involved in."
That – and two victories already over the Blues this year – builds confidence and also focuses the mind on what has to be done and what has to be left behind from the games against Edinburgh and in Italy.
"It's important that, from the first whistle, we show against Cardiff that we are the team who have something to play for," continued Horne.
"We need to make sure we are relentless on both sides of the ball. We need to look after the ball a bit better because we've struggled with that recently. We've made over 20 handling errors in each of the last three games.
"That just kills us. It means we can't get any consistency or build pressure on teams. It also stops us from showcasing our fitness as the games go on.
"We are also quite guilty of saying the right things. Everyone will say we need to look after the ball and be more accurate, then we go out and pull stuff out of our backsides, poor offloads, and chuck away 50-50 balls that aren't on.
"Certainly against Edinburgh, they dominated possession which meant that when we did get the ball, we were a little bit loose and were trying to score a miracle try and score out of nothing when these things normally come easily.
"But it's not like alarm bells ringing or anything. We need a good week's training and we'll be alright."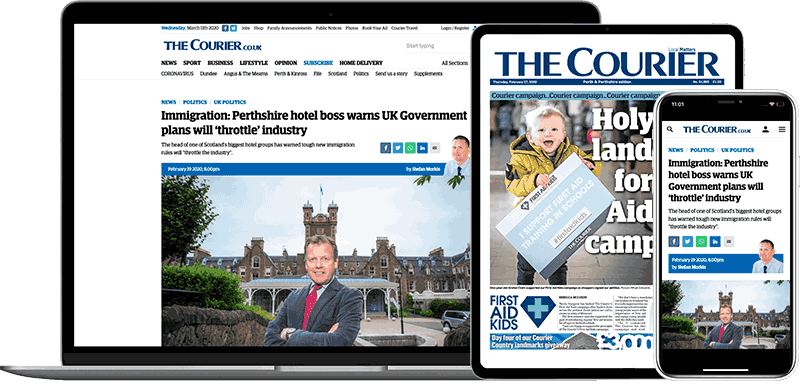 Help support quality local journalism … become a digital subscriber to The Courier
For as little as £5.99 a month you can access all of our content, including Premium articles.
Subscribe