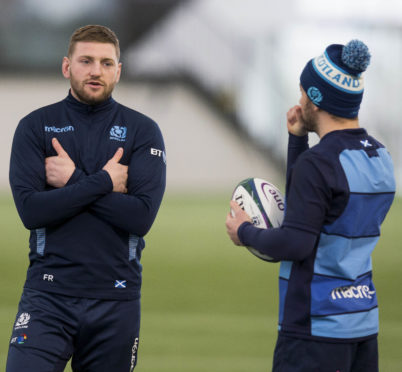 The feel-good factor remains, but Edinburgh and Glasgow's success in both reaching the quarter-finals in Europe has been parked and the focus is fully on the 6 Nations as the Scotland squad gathered to begin preparations for the championship.
Assistant coach Mike Blair detected a "bounce in the step" of the players at a short non-contact session at Oriam yesterday, but while elements and personnel of both clubs' styles will help Scotland, there is a separate plan for the national side.
Blair did give a fairly heavy hint that club combinations will be heavily utilised where possible – probably the Edinburgh front five and the Glasgow backs, if recent campaigns are anything to go by.
"There will be different combinations of players from the clubs, but one of the things we're very keen on is cohesion in the units who have played together a lot," said Blair.
"Obviously, when it comes to style of play, there are different ways each team plays, but the beauty of the situation we have is we can pick things from different teams, see how that suits different players – and then put that all together as one package."
Edinburgh's success in winning their pool – and Blair is a former captain of that team – was down to a style of play that suited their personnel, he said.
"Maybe previously coaches have had a certain style in mind that didn't necessarily suit the players they had," he continued.
"One of Edinburgh's obvious strength is the front five, along with the set-piece work and the kick chase, and (they've got) something that is up there with the very best in Europe.
"They've built their game on that and they're adding a lot of different layers to their game now.
"Their defence has been excellent with Callum MacRae there. And you could see how they attacked with flair in the Toulon and Montpellier games.
"You can see a lot more coming from their game now. It's an exciting time to be an Edinburgh supporter."
Whether Scotland can benefit from Edinburgh and Glasgow's success – the last time the capital side reached the last four in Europe, in 2012, Scotland were whitewashed in the Six Nations – remains to be seen, but Blair believes it is a confidence booster.
"There's definitely some confidence in the group, a bounce in the step, but it's also a mature group, not necessarily in terms of age or caps or whatever, but these guys understand what is required to win at the highest level.
"A lot of that is hard work so guys want to push that, put the club stuff to the back of their minds and focus on what we're doing here."
Scotland do have their injury issues with four extra men called up to camp yesterday, veterans Alex Dunbar and Rob Harley – who must have been close to the original squad – young open side Matt Smith, and Edinburgh's highly promising backrower Luke Crosbie.
Only Hamish Watson, who was seeing a specialist yesterday on the hand suspected broken during Edinburgh's win over Montpellier, is definitely out of the first two games against Italy and Ireland.
Sam Johnston (head), Ryan Wilson (shoulder) and Jonny Gray (shoulder) were the three who came off for Glasgow against Saracens, but "at the moment they're not something we'd be hugely concerned about," added Blair.
Gray's shoulder has been an issue for much of the season and he came off at half-time on Saturday, but it's an injury that's manageable, said the coach.
"We didn't have any contact today, but he trained pretty fully in the session today, so lots of movement," said Blair.
"He was just struggling in a couple of collisions and stuff in the game on Saturday and felt he wasn't able to play right at the top of his game. I wouldn't call it a precautionary thing, but he was struggling a little bit and wasn't able to play to the level he would be used to.
"Sam Johnson failed his initial HIA and didn't go back on, but straight after the game they do another test and he passed it fine. He's had no more symptoms, so we expect him to push through fairly quickly."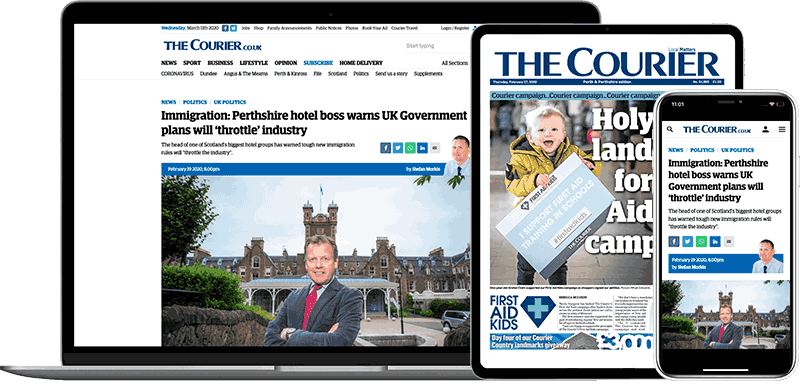 Help support quality local journalism … become a digital subscriber to The Courier
For as little as £5.99 a month you can access all of our content, including Premium articles.
Subscribe