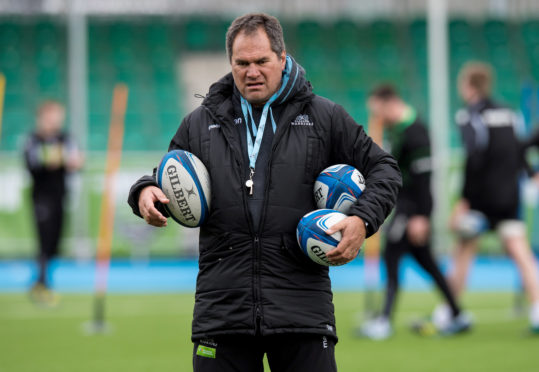 Dave Rennie dismissed continuing speculation linking him with the Australian national job and said family issues would be the only thing that kept him from staying at Glasgow.
The head coach's year-long extension to his contract with the Warriors was finally confirmed yesterday – although he's been speaking about it since January – but notably it only secures him at Scotstoun until May of 2020.
That would be before the Wallabies begin their domestic campaign after the Rugby World Cup, but Rennie is open to a longer stay at Glasgow if both he and Murrayfield want that towards the end of this extension.
"As I said before, (Australia) is speculation and I'd imagine that they'll appoint someone new post-World Cup," he said. "I'm committed here to the middle of 2020 and I won't walk away from my contract here.
"I'm really enjoying it. We've got a good bunch of men and I think we're a better side than we were this time last year and I think we'll be a better team next year. The wife's happy, which is key, so we could well stay longer."
There had been no discussion of a longer extension – Edinburgh recently extended Richard Cockerill until the summer of 2021 – added Rennie, and by mid-2020 he would know whether he wanted to stay for longer at Glasgow.
"From a family point of view we are committed for an extra year and we made the commitment months ago, it has just taken a while to get it on paper," he said. "We are happy with the decision. There is still plenty of time, still 15 months or so until that contract is up, plenty of time to make a decision on where we will be based after that.
"The biggest challenge for us being over this way is being away from grandkids and kids. We committed for one year and then we will make a decision whether we need to head closer to home or whether we are prepared to stay here longer."
Rennie is also confident that the squad and backroom staff at Glasgow will improve for next season, even if they will not replace Mike Blair, who is going full-time to the Scotland set-up, as skills/attack coach.
"We've got someone to replace Humps (forwards coach Jon Humphreys who is headed back to Wales) who we think's going to be great," said Rennie. "He's not been easy to replace, he's done a fantastic job with our pack. He's an excellent forward coach and Wales are lucky to grab him.
"People get excited by big names or new names, but we made about 18 changes in the first year, so there was a big shift of players out and players in. I think we brought in about six last year, we're going to bring in about six next year.
"Some of those changes are down to guys like Hoggy leaving and so on, so there won't be massive change and as I said we've got a good squad, good depth and there are just a couple of positions that we think can strengthen us."
In the meantime, the focus is still on securing the PRO14 semi-final, and they face a possible precursor to the Grand Final in the runaway leaders of Conference B Leinster at the RDS on Saturday.
"We have a tough run home, as we know," he said. "We're happy with what we saw at the weekend against Ulster, much improved performance but we know we are going to have to step up against Leinster, one of the big sides in Europe.
"Based on what they put on the park last week, I think they are going to put a pretty strong team out this week in preparation for a European semi."
Callum Gibbins, left out last week because of a concussion, is symptom-free since Saturday but Rennie added they had made an early decision to give him another week to be ready for the final leg of the 1872 Cup against Edinburgh.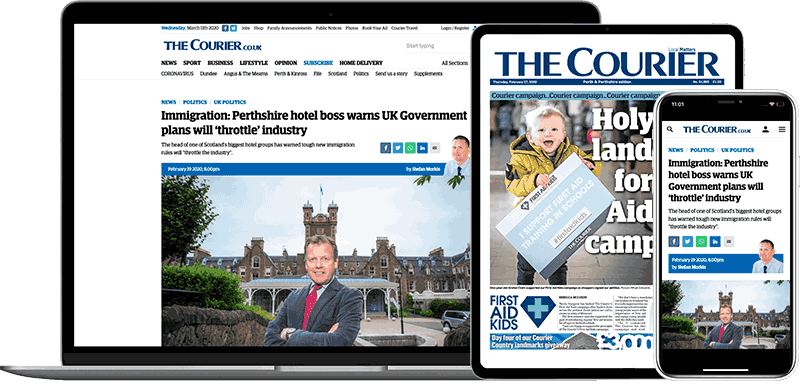 Help support quality local journalism … become a digital subscriber to The Courier
For as little as £5.99 a month you can access all of our content, including Premium articles.
Subscribe