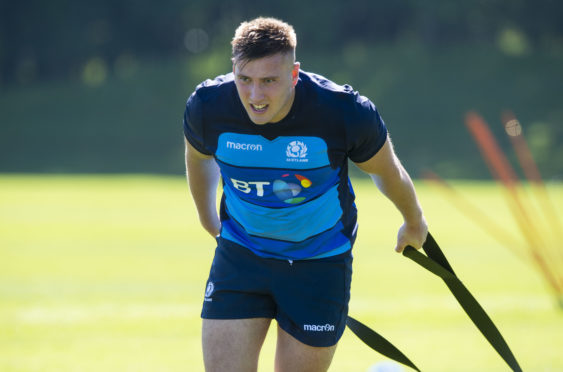 Time was when Scotland used to spend a day training in the Royal Botanic Gardens in Edinburgh as their warm weather preparation for games in steamy foreign climes but it's far more scientific as they prepare for the Rugby World Cup in Japan.
With temperatures usually in the mid-twenties in  Japan in September and October and humidity levels much higher, the Scots training camp this week have begun literally immersing themselves in those conditions.
"The heat chamber stuff makes us feel like we are in Japan already," said Matt Fagerson, the backrower who is the baby of the squad at just 20. "It's important stuff, because Gregor (Townsend) mentions it every day.
"You're submerged in a pool that's about 45 degrees (110F). It's like going into a hot bath, but a really HOT bath. The air in the chamber is about 40 degrees as well.
"It is 10 times worse than a sauna, just horrible. We spend 20 minutes in there at a time but the boys look like they are going to pass out after 15. It is quite a mental test as well as physical.
"I went into the chamber yesterday with Jonny (Gray) and had to bail out after 15 minutes. I went back and did another ten minutes later.
"We're not even allowed an ice bath or cold shower afterwards, it's all about getting the body ready for such temperatures. We'll feel the benefit of it all, for sure."
Back row is always the most competitive area of World Cup squads with so much quality going for probably six slots, and Fagerson played just ten minutes of the past international season, being selected to start against Fiji in the first game in November but getting injured after 10 minutes.
"It was a slow start," he admitted. "But I got my fitness back and was playing a good brand of rugby at Glasgow, got in favour with Dave (Rennie) so I ended up playing towards the tail end of the season and was really enjoying my rugby.
"The 6 Nations and the autumn Tests didn't go so well, but it's a different feeling coming into camp now. During the 6 Nations I was there but you were just holding pads or whatever. It's been awesome coming back into the scene again.
"The talent and the depth in the back row is pretty tough. Quite a few of the boys can play across the back row like I can as well.
"Barcs (John Barclay) has just come back from his injury and played towards the end of the season, same with Blade (Thomson) and you have uys like (Ryan) Wilson and Magnus Bradbury and Gary Graham as well. It's competitive and all I can do is train as well as I can and put my best foot forward.
"At the beginning of the season the feedback was that my over-the-ball stuff wasn't that consistent. But in the last few games of the season I tried to get stuck into the rucks and it has been a lot better. I have to keep cracking on with that and trying to improve."
Having elder brother Zander in the squad as well is a help for Matt, and he's enjoying his few uncle duties looking his new niece Iona.
"Zander's been there a lot for me and obviously he's been through quite a lot as well," he said. "Having had a kid he's taken a different perspective I think, in his playing career and his life in general.
"Being an uncle is the best job because you don't deal with any of the negatives, you get cuddles, and when they start crying you hand them back!
"Chatting to Zander has been really good and Jonny Gray has been great as well, he's very open and honest. There's quite a few guys around who are good to talk to and get advice from."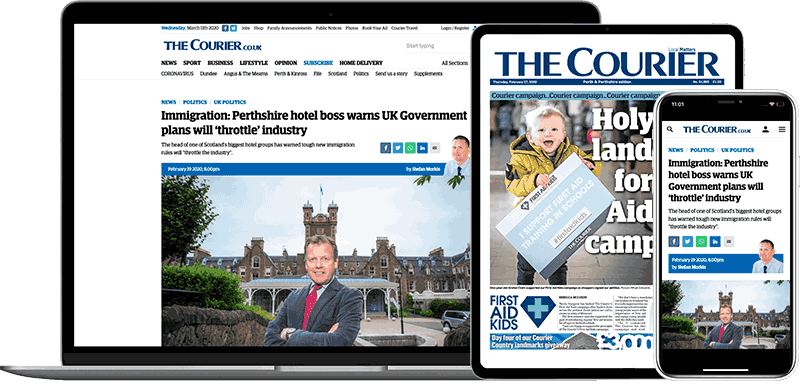 Help support quality local journalism … become a digital subscriber to The Courier
For as little as £5.99 a month you can access all of our content, including Premium articles.
Subscribe