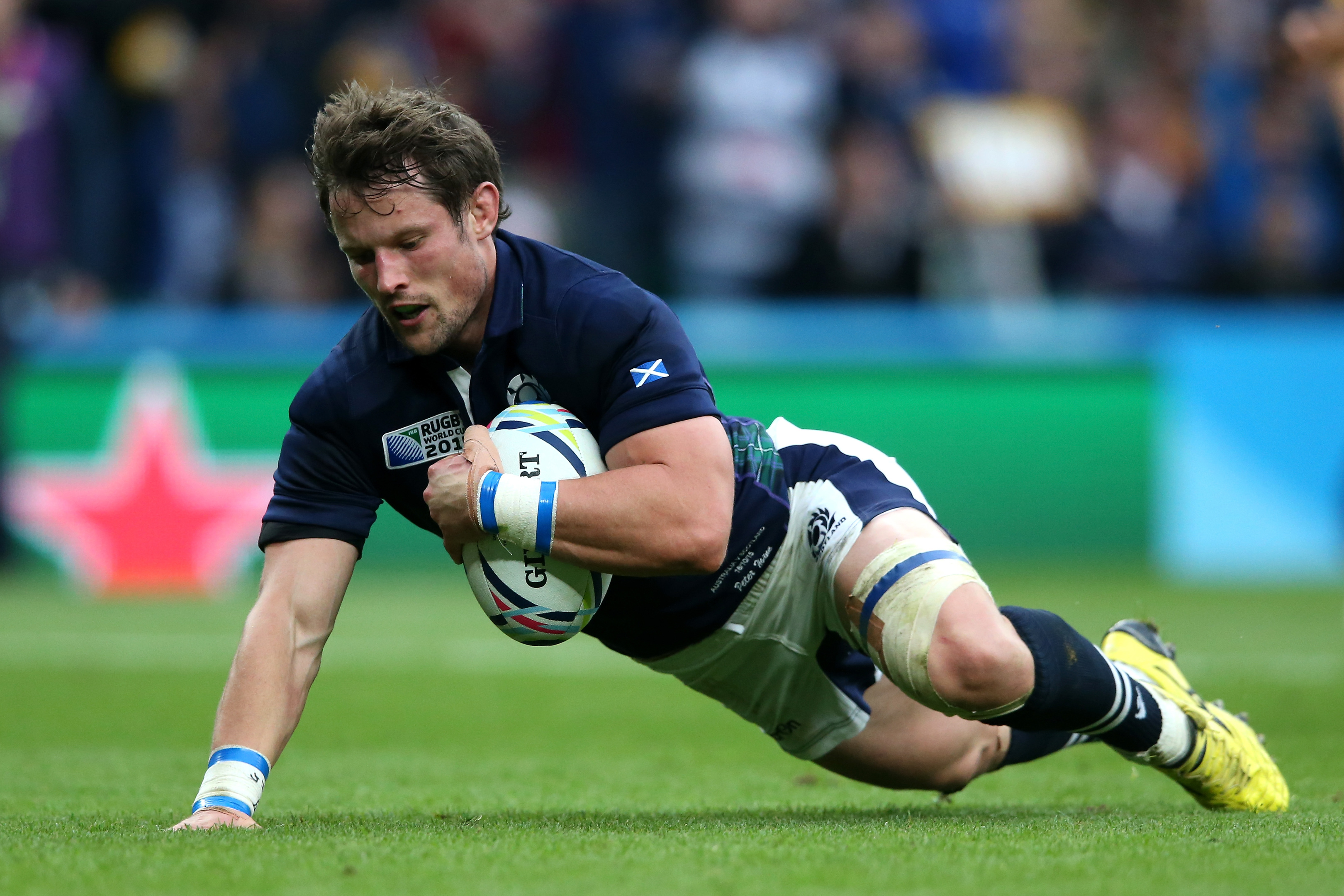 Pete Horne is used to walking the tightrope of selection worries so the current one for coming cut to a squad of 31 for the Rugby World Cup in Japan is nothing new.
The 29-year-old from Cupar has 37 caps for his country and all of them are treasured, but he's never felt that either for Scotland or for Glasgow has the jersey been regarded as properly his.
"I'm not the flashiest of players but I know I'm ready to compete and I do a job that makes us a better team," he said as preparations continue for tomorrow's second warm-up test against France, and a new midfield partnership with Chris Harris.
"There's pressure, yes, but it's nothing new. I've never had the luxury in my career of being able to go into a game expecting another chance.
"I've always been playing for the jersey next week. That's the way it is and this is no different."
Horne certainly doesn't get the credit he feels he deserves – many have his place on the plane to Japan earmarked for the emerging Rory Hutchinson when the Northampton has played but half an hour of international rugby – but being part of the team ethic is all that matters to him.
"To people on the outside, all through my career, I've been second choice. I always work hard and from the outside everyone talks about everyone else, it doesn't matter what I do.
"So it doesn't bother me, I tend to just not care and get on with my job.
"I'm not second choice in my head. I'm competitive, I want to win and I want to play. Space (Duncan Taylor) is obviously back and he played well at the weekend, Hutch has now come in and he's had a great season at Northampton.
"You've got Shuggie Jones, Chris Harris playing really well, Sammy Johnson playing well. You don't have the luxury now that if you play poorly you'll still be in the week after.
"If you don't play well then you're not going to play. That pressure, you just have to try and thrive on it."
Saturday night's crushing loss to France in Nice might have been a good one to miss, but Horne feels that it's a squad thing.
"This is the longest time we spent together as a group since the last World Cup so we were positive and confident going into the game," he said. "The team that was running out last week was sharp.
But for whatever reason it didn't happen on the night.
"Attitude is massive, it underpins everything. The higher the level it goes it almost becomes a simpler game. A lot of the time, the team that is most fired up and most desperate to win will probably win the game."
It's not a a case of hair dryers flying in the Scotland dressing room, but it;'s not a touchy-feely atmosphere either, he said.
"If you can't get fired up for an international you shouldn't really be in the room," he said. "I don't think it's that. If Gregor (Townsend) went around slapping boys I'm not sure how that would go down.
"But the coaches get fired up, as do the players. If you do something wrong at training you get pulled in and get a rocket, it could be from one of the boys and it might be from one of the coaches, and Gregor is not shy about telling you."
Defence will be the premium for this week, added Horne.
"We were disappointed with Nice, we've spent so much time in this camp on defence, knocking lumps out of each other.
"The coaches have said the team will be picked on defence and we all know that. There's no excuse, if you miss tackles, you're not going to be in."