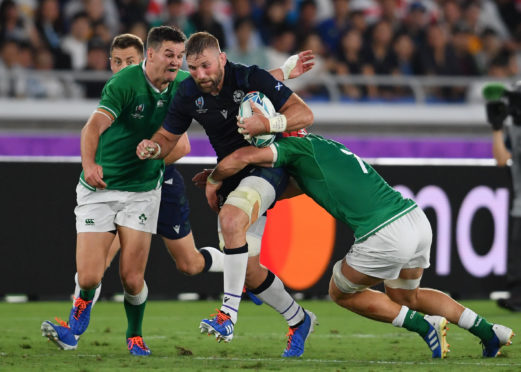 Scotland can't score four tries against Russia until they've got one, two and three, and need to have patience and back themselves to get the five-point win they need to boost their Rugby World Cup quarter-final hopes, says John Barclay.
Restored to the captaincy after an 18-month gap for this game, Barclay has been effectively demoted to the shadow team against the so-called pool minnows but the squad ethic remains strong and there's no question of overconfidence or complacency.
"I've played enough of these games where if you try to score four tries before you score one you can get it a bit of trouble," he said.
"We're not thinking about (four tries) early on. We have to back ourselves and not try to score the fourth before we've scored the third. Back our skills and grind them down, we believe our fitness will be superior to theirs.
"We're confident, but we've seen the trouble they've given every team they've played, they're physical, hard at the breakdown, they make things niggly and awkward. When they have the ball they're abrasive and direct, and they're hard. We're under no illusions about this game."
Barclay accepted his omission after the Ireland game with frustration, but an application to do whatever he can to get the team to the quarter-finals, even if he accepts playing against the Russians will probably mean he doesn't play against Japan on Sunday.
"The big game for me is Russia, I have no idea what the team will be for Japan," he said. "I guess the reality is that the guys who are playing against Russia will be on the outskirts for the next game.
"It doesn't take much to work out. But, equally, for the guys who are playing against Russia there is huge motivation to get involved for that Japan match.
"The reality is there will need to be a big performance and I need to prove I deserve to be involved against Japan."
And the squad atmosphere has remained strong even among the five players who will feature for the first time in the tournament against the Russians.
"The vibe's been pretty good to be honest," he said. "The five guys who haven't played at all and they're sort of chomping at that bit.
"We've been here over four weeks now and they haven't played a minute of rugby, so that's frustrating for them. I've not played a huge amount in four weeks so throughout the squad there's points to prove about selection.
"But there's also points to prove to themselves. Guys want to get out there, it's the World Cup and a big stage and it's great to be able to play for Scotland again.
The impressive Shizuoka Stadium has a capacity of over 50,000 but with Scotland and Russia not having a huge travelling following it will be mostly locals for the afternoon kick-off local time.
"16,000 schoolkids are coming to watch, I believe," said Barclay. "We went to a school in Kobe and there was 500 there. It was pretty hectic but in a good way.
"This country has a lot of enthusiasm for everything but rugby in particular. For me, Japan have embraced this World Cup completely.
You got to schools and there are things written and drawn about you and the whole school is covered in stuff about Scottish rugby. I don't even know if they have watched a game of rugby, but they are embracing it.
"Whenever I watch the games, the Japanese people get behind it. The way we try to play, is to play a fast, open brand of rugby which should be exciting for them to watch."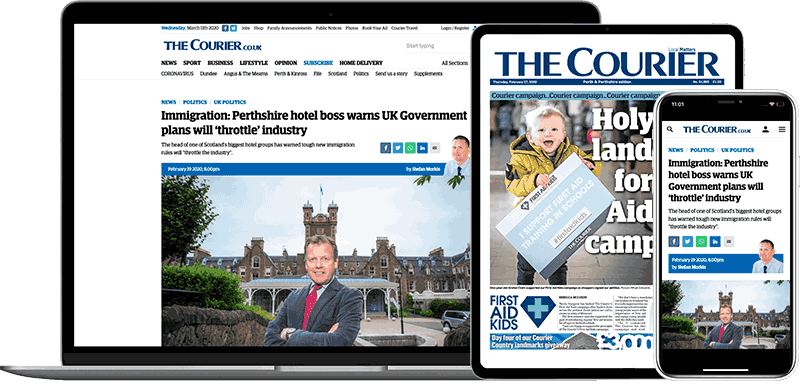 Help support quality local journalism … become a digital subscriber to The Courier
For as little as £5.99 a month you can access all of our content, including Premium articles.
Subscribe