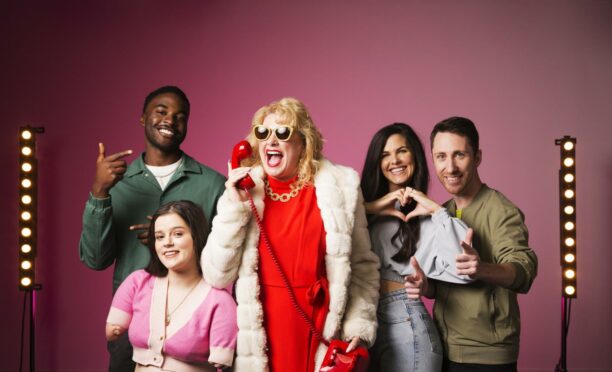 Among Paul Whitelaw's previews this week are two Scottish offerings: a talent agency documentary and the welcome return of Two Doors Down for a short run of three episodes.
Talent – Tuesday, BBC Scotland, 10pm
This charming documentary peers behind the scenes of a Scottish talent agency run by one Sonia Scott Mackay. A documentarian's dream, Sonia is colourful, tenacious and utterly dedicated to her eclectic roster of clients. The programme focuses on four of them: a paramedic and mother of four who has recently broken into acting; an all-rounder (he's in a Steps tribute band among other things) who's had a tough time of late; a charismatic chap with a chance of appearing as an extra in a major Hollywood film; and a young actor and model who has experienced prejudice due to her disabilities. They're all lovely people. And while their stories are sometimes poignant, the overall tone is celebratory.
Two Doors Down – Monday, BBC Two, 10pm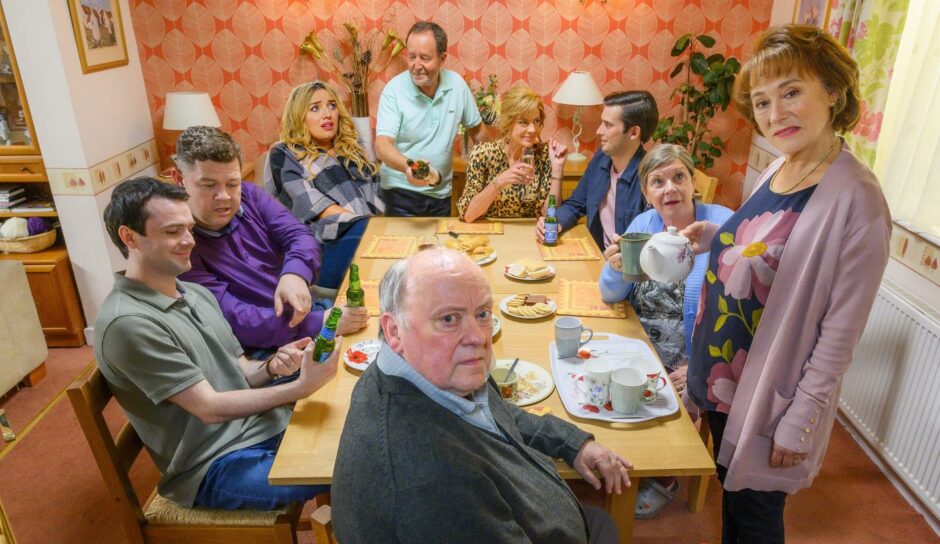 Series five of this deservedly popular BBC Scotland sitcom only runs to a mere three episodes. But it's always a pleasure spending time with these discomfited suburban neighbours. In episode one they gather for champagne and curry. While Christine (Elaine C. Smith) struggles with an upset stomach, Ian reveals that he was recently beaten up by some thugs; but that's nothing compared to the consternation that ensues when his partner Gordon refrains from drinking alcohol. As always, writers Simon Carlyle and Gregor Sharp bless their exceptional cast with sharply observed material. Two Doors Down has earned its place on the sofa alongside great single-setting sitcoms such as The Royle Family and Friday Night Dinner.
The Cult of Conspiracy: QAnon – Tuesday, Channel 4, 9pm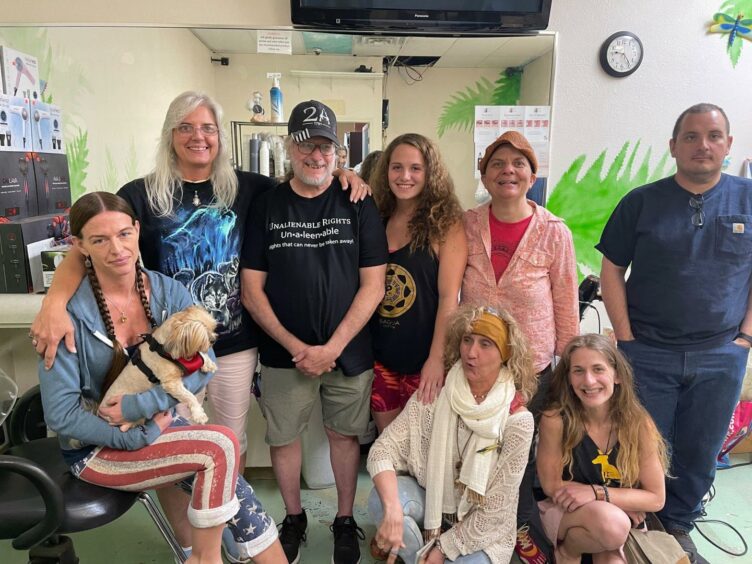 The American far-right movement QAnon revolves around one of the most bizarre conspiracy theories of recent years. The details are too sordid to divulge in a family newspaper, but suffice to say these people are members of a deluded cult who believe that sinister forces were conspiring against Donald Trump during his time in office. As if he needed any help in torpedoing his presidency. This documentary from journalist Ben Zand spends time with some of QAnon's most devout believers, in an attempt to understand them on a human level. What led them down this convoluted path of outlandish lies? Louis Theroux will presumably be narked that Zand arrived at this grimly fascinating subject before him.
Nadiya's Fast Flavours – Thursday, BBC Two, 8:30pm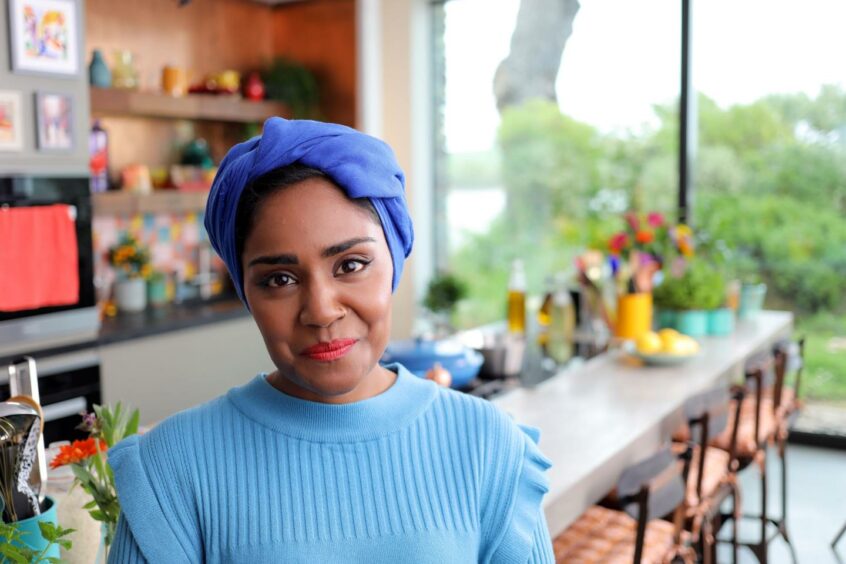 Nadiya Hussein's latest culinary odyssey is all about experimenting with flavour in a relatively simple way. A sprightly wizard at play in her spacious pastel-coloured kitchen, this week she bakes a loaf of banana bread with salted caramel sauce and a sprinkling of thyme; sculpts some sky-scraping Bombay burgers; serves a platter of sweet and spicy chicken bites; and unveils her very own apple and dumpling pie. "The ultimate put your feet up pie," she enthuses. Which is a rather pleasing arrangement of words, isn't it? 'Perfect lifestyle' programmes such as this can often be quite vexing, but Hussein keeps annoyance at bay with her natural sunny charm. She's a nicely unpretentious host.
And Just Like That… – Thursday, Sky Showcase, 9pm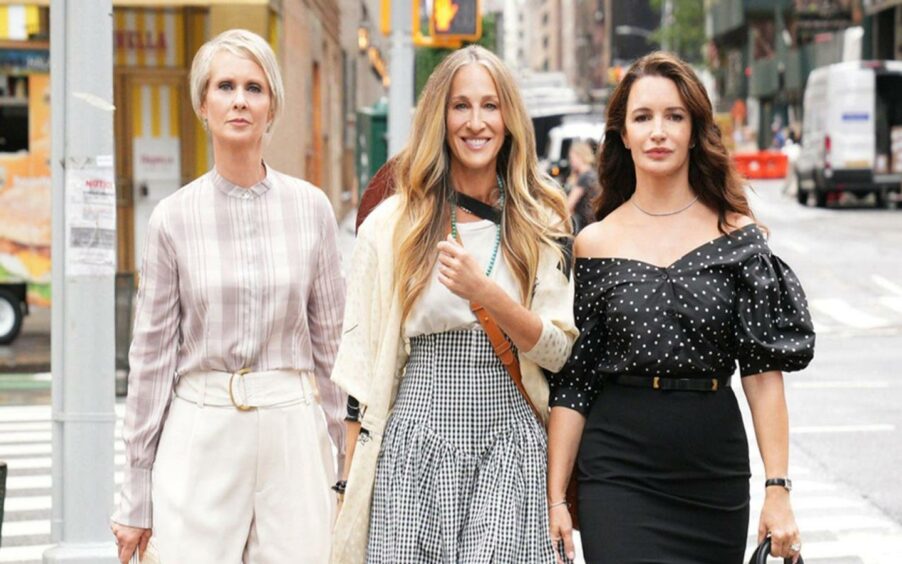 All we really know about this sequel to Sex and the City is that Sarah Jessica Parker, Kristin Davis and Cynthia Nixon are reprising their roles. Kim Cattrall has declined to take part, for reasons she's discreetly kept to herself. And they're none of our business, frankly. She'll be missed, but if these ten half-hour episodes somehow manages to recapture everything that was good about the show before it became a parody of itself, then the whole thing will be worth it. Revivals rarely work, but it's not unheard of. And surely it can't be worse than the widely reviled Sex and the City 2? That's not humanly possible. The series begins with a double-bill.
Grayson's Art Club: An Exhibition for Britain – Friday, Channel 4, 8pm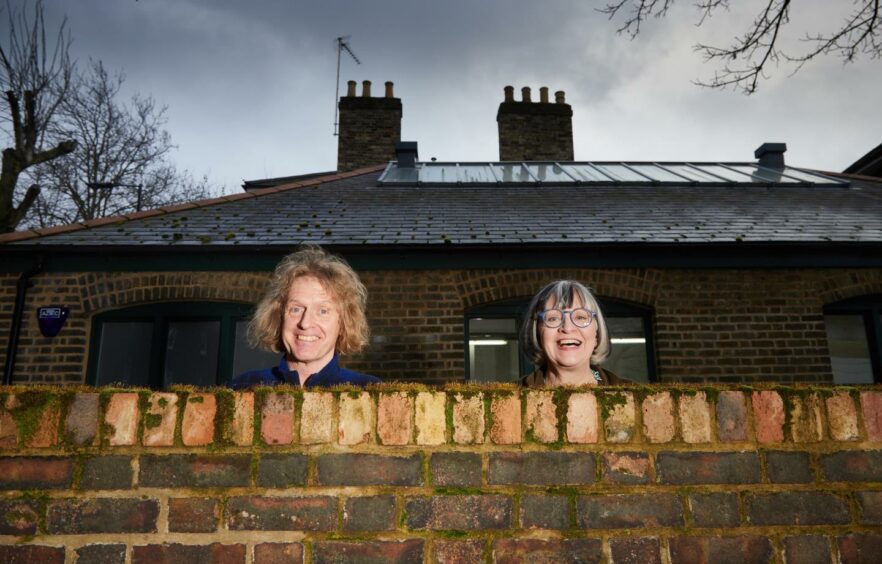 Grayson Perry and his wife Philippa are an always welcome presence on our screens, they're a united force for good. In this one-off instalment of their egalitarian series, the Perrys curate an exhibition displaying artworks created during lockdown. Earlier this year, they received more than 17,000 submissions from members of the public, as well as pieces created by professional artists and various celebrities (their guests include Boy George and Johnny Vegas). The exhibition opens in Bristol on December 4, hence why the programme is still being edited as I write these words on November 28, but I can pretty much guarantee that it will be worth your time. Grayson's Art Club is a quietly life-affirming project.
Vienna Blood – Friday, BBC Two, 9pm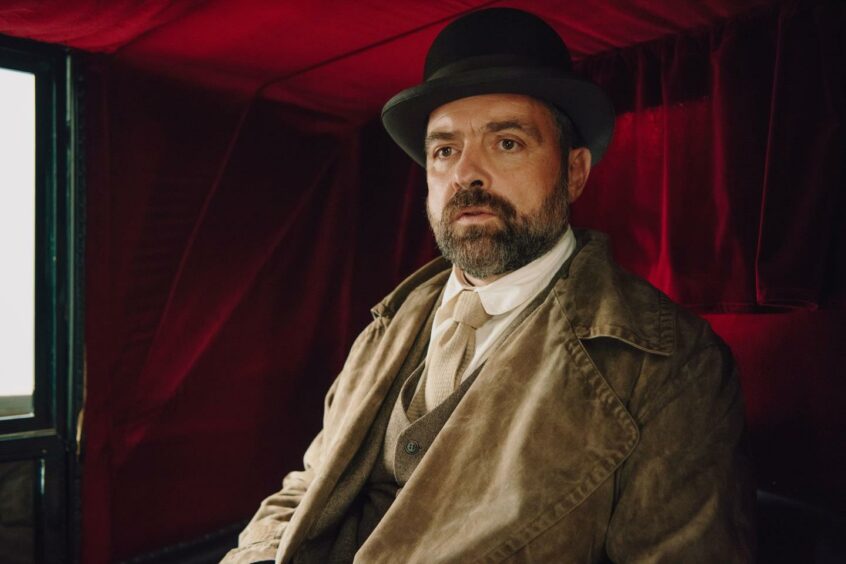 Set in early 1900s Vienna, this pulp melodrama unfolds at times like a fever dream. That's a compliment of sorts. Matthew Beard stars as Dr Max Liebermann, a Sigmund Freud acolyte who assists the police with their inquiries. Series two begins with the death of an elderly Hungarian countess, who has seemingly drowned in her bath. The police assume that she took her own life. Naturally, there's more to the case than that. The deceased was one of Liebermann's patients, but he can't betray her trust. At least not at first. Vienna Blood is written by Stephen Thompson, whose credits include Doctor Who and Sherlock, which might give you some idea of the slightly heightened tone.