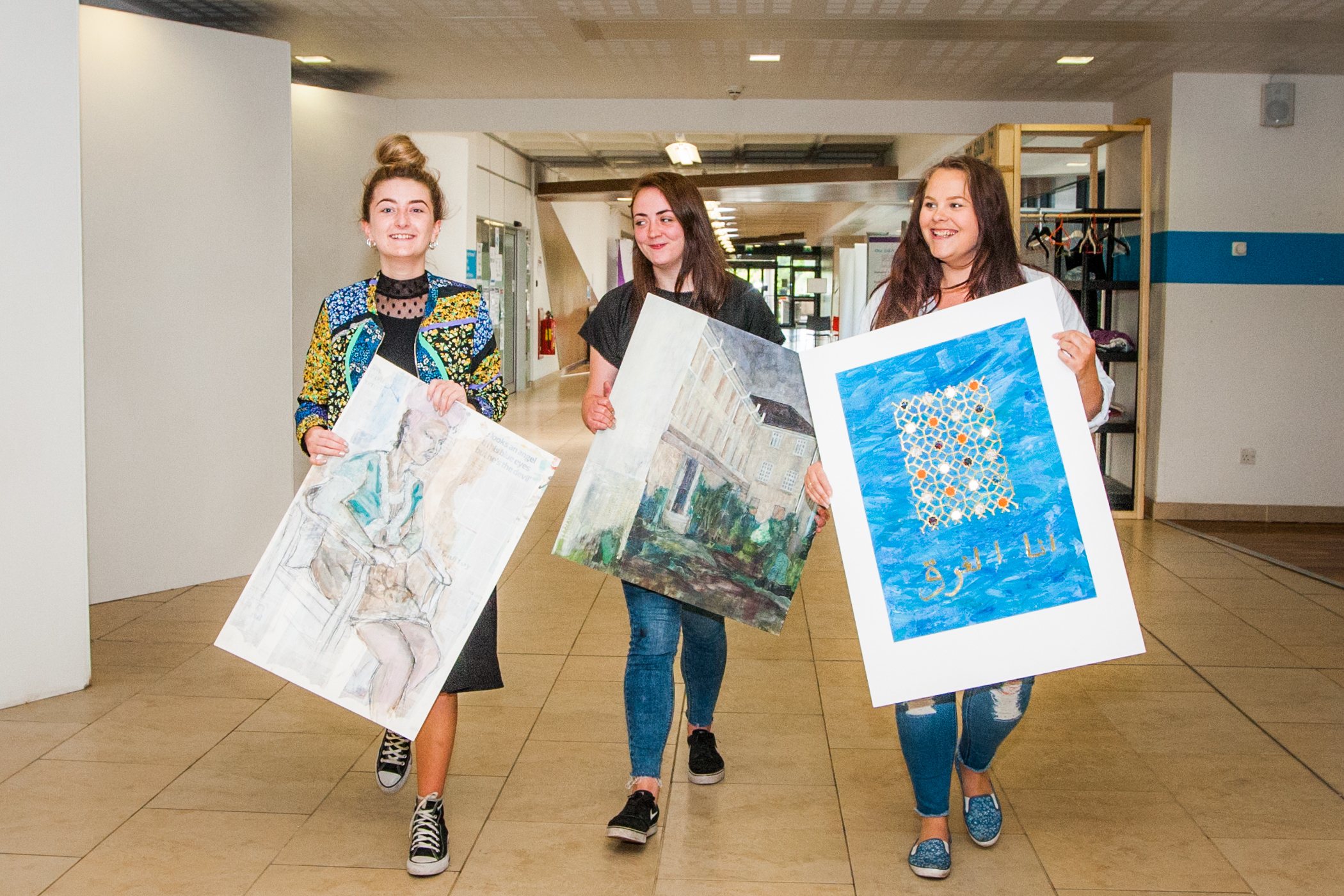 More than 100 talented students were honoured during Dundee and Angus College's annual prizegiving ceremony.
112 prizes were up for grabs during the event, held at the college's Gardyne Campus on Wednesday evening.
Honours for impressive contributions to fields including acting, plumbing and games development were all on offer.
In addition to the prizegiving celebration, 300 examples of work were put on public display as part of the college's end-of-year art show.
Principal Grant Ritchie, along with sponsors from industry and commerce, presented awards to students.
Also present at the event was special guest Lord Provost Ian Brothwick.
One of those to claim a prize was Crieff-based student Emma Smith.
Emma, 21, completed her course after a dramatic year which included giving birth and breaking her foot after colliding with her pet dog.
The 21-year-old, who hopes to become a mental health nurse, claimed the Leng Trust Prize for Outstanding Endeavour.
After signing off her busy year, an elated Emma said: "I feel really stupid admitting this but it was a simple accident – my dog, Dougal, knocked me down some stairs when we were going into the garden and I ended up with a broken foot
"Without the support of my family I would never have managed.
"My lecturers and tutors were also amazing."
To add to her success, Emma has now received a conditional offer to study at university.
Award-winning beauty therapist Agne Balciene was another student to enjoy success.
The mother-of-two has previously landed awards from both the AHT (Association of Hairdressers and Therapists) and Worldskills UK.
On Wednesday, Agne was also awarded with an SQA Beauty Therapy Award.
Agne revealed: "I think I have been very lucky.
"D&A staff have entered me for a range of competitions and I hope I have repaid the trust they placed in me."
Agne now plans to return to D&A's Kingsway Campus next year to undertake an HNC course.
Close to 200 people attended the prizegiving event.
The D&A College art show will represent the work of about 200 students from a range of programmes.
The show opens on Friday June 2 from 6pm and runs until Friday June 9.