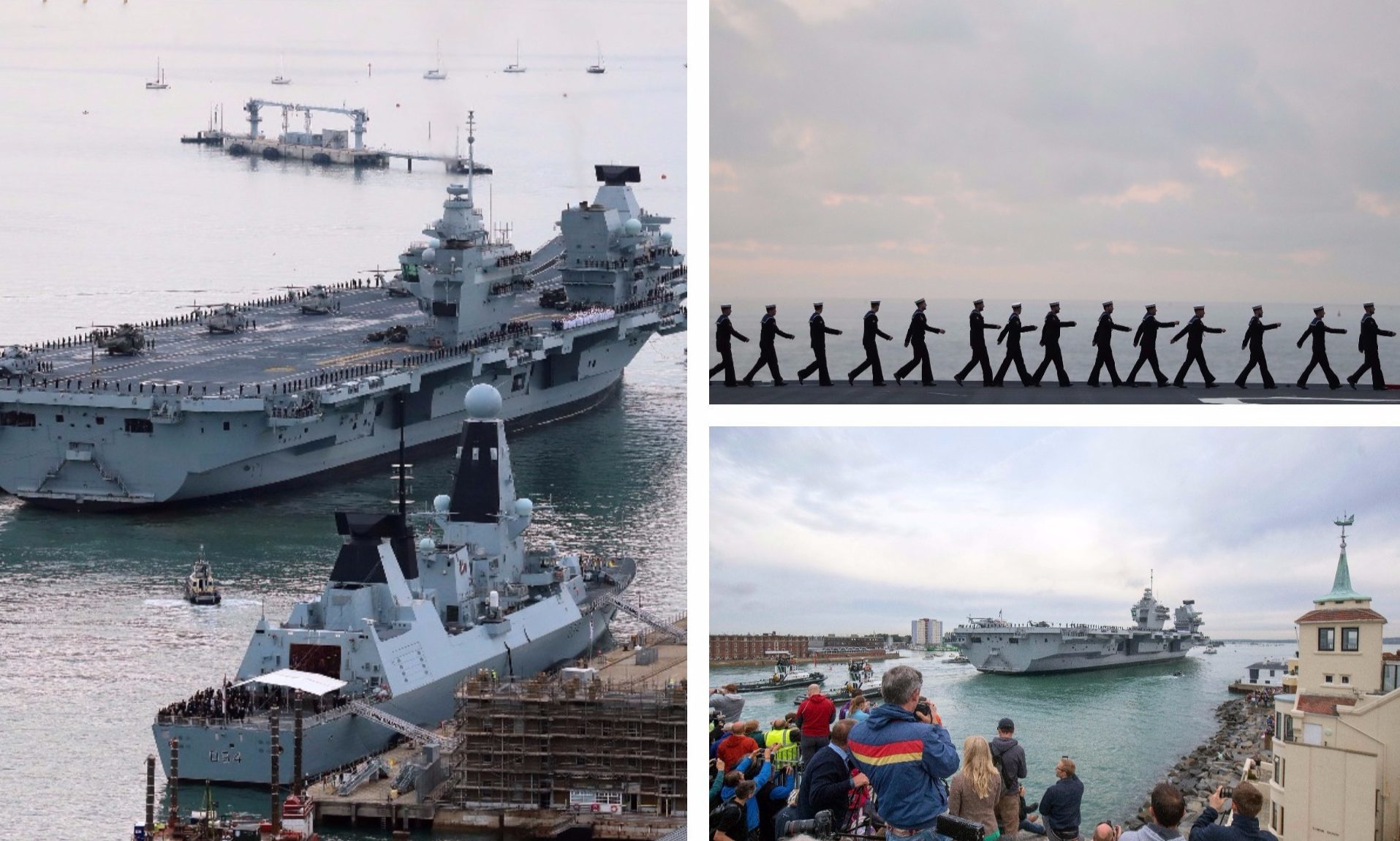 This is the moment that the Royal Navy's biggest ever warship arrived at its new home on the south coast of England.
The HMS Queen Elizabeth departed Rosyth, where she was built, in June, embarking on her maiden voyage to Portsmouth.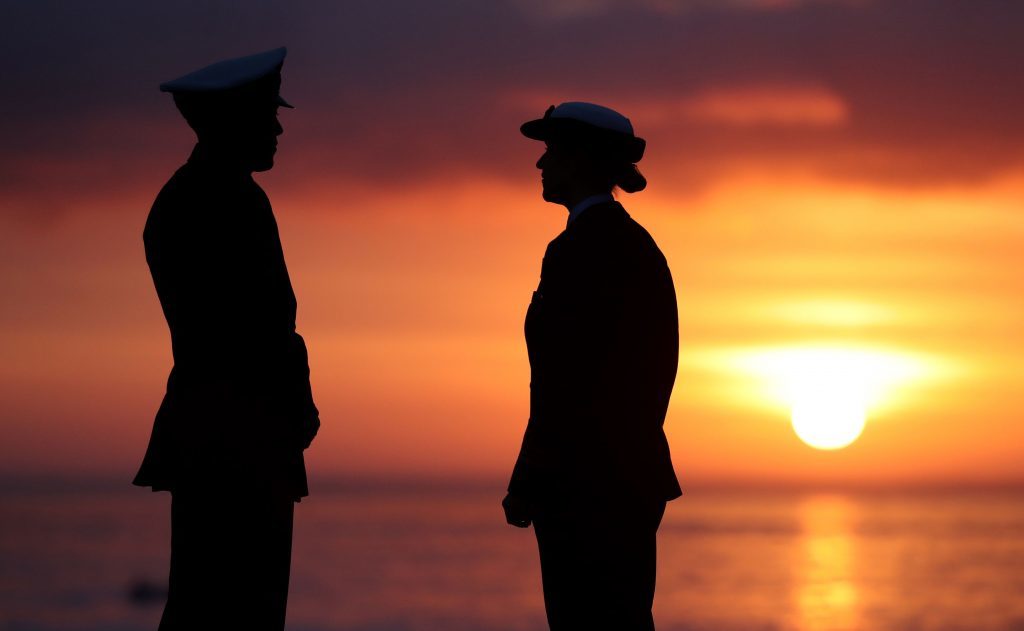 This morning the £3 billion vessel arrived in the city to a huge welcome by crowds of people along the waterfront.
The Portsmouth Naval Base is home to two-thirds of the Royal Navy's surface ships, including Type-45 destroyers and Type-23 frigates.
The HMS Queen Elizabeth weighs 65,000-tonne, is one fifth of a mile long and has a crew of 700.
Crew members have also been keeping the world up to speed on the movements of the ship through the vessel's own Twitter account.
The UK is a maritime nation whose prosperity, stability and safety chiefly depend on the vital access provided to the sea by the @RoyalNavy. pic.twitter.com/pLge6KyOCB

— #MadeInTheRoyalNavy (@TeamRN1) August 16, 2017
Alongside our new homeport #CarrierHome pic.twitter.com/WIgcpxqn6S

— HMS Queen Elizabeth (@HMSQnlz) August 16, 2017
Here is HMS Queen Elizabeth @HMSQnlz committed to entry and making her approach to Portsmouth now. #QNLZinPortsmouth pic.twitter.com/0foxFRBuAW

— Royal Navy (@RoyalNavy) August 16, 2017
Thank You for coming out to see us come home. #CarrierHome #Proud pic.twitter.com/0eNJX4bp90

— HMS Queen Elizabeth (@HMSQnlz) August 16, 2017
#Home pic.twitter.com/1rPHp7sV4l

— HMS Queen Elizabeth (@HMSQnlz) August 16, 2017
Time to disembark our Merlins. Whole ship FOD Plod #CarrierHome pic.twitter.com/mrF3IFJHGP

— HMS Queen Elizabeth (@HMSQnlz) August 16, 2017
What an awesome sight #CarrierHome #hmsqueenelizabeth pic.twitter.com/gIBlPXwUjC

— Chris Aubert (@GeekyAubergine) August 16, 2017