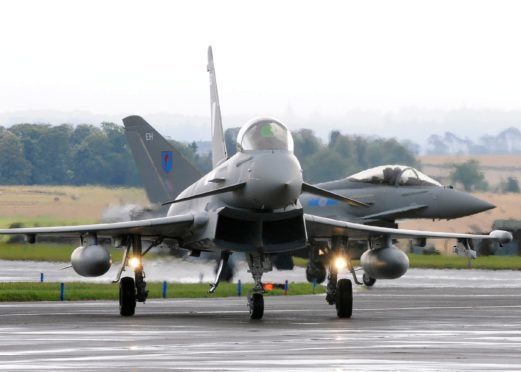 Scotland should save £2 billion a year by downgrading its military when the country becomes independent, says a former SNP spokesman.
Stuart Crawford, who was also a British Army officer, has drawn up plans to reduce by a third the defence force, which would have no tanks, nuclear weapons, fast jets or large surface ships.
He said the Scottish Government should instead focus on specialising in certain areas and building military alliances to cover any gaps.
The annual share of defence spending in Scotland is £3.2bn, but under his post-independence plans would be £1.1bn.
Although that would leave defence spending below the requisite level for Nato membership, Mr Crawford said the strategically-placed RAF Lossiemouth could be used in negotiations.
Earlier this year, the Sustainable Growth Commission prospectus proposed a defence budget of around £2.7bn.
Andrew Bowie, the Scottish Conservative MP, branded the plan "very worrying".
"To propose a plan so substantially short of the 2% of GDP minimum demanded by the alliance (NATO) is frankly irresponsible and short sighted," he added.
A spokesman for the SNP said: "The positive debate about Scotland's future as an independent country includes the wide range of views held across Scottish society.
"The SNP is absolutely clear that we should get rid of costly nuclear weapons and instead invest in conventional defence."