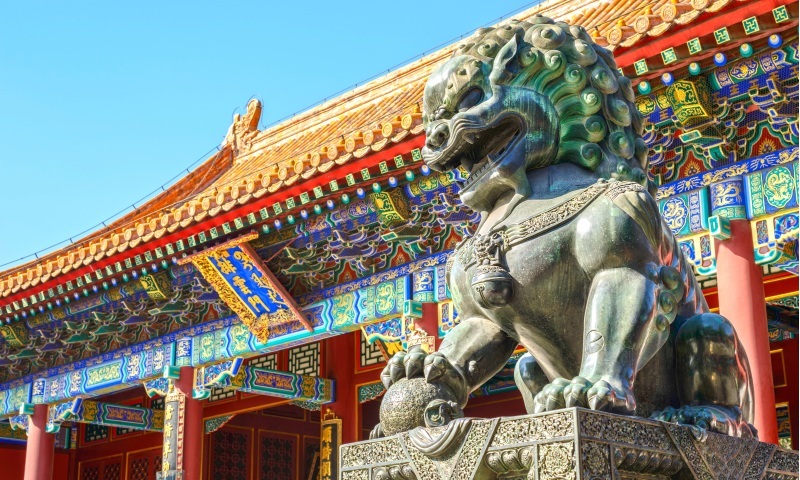 China and the Far East are steeped in mystery and this allure has drawn its visitors from afar for many years.
Asia is a real melting pot of ancient cultures and religions all inhabiting this exotic landscape and away from the bustling cities of China there is lush countryside and idyllic beaches to be enjoyed too.
China offers a myriad of adventures for the holidaymaker; a real assault on the senses and an experience you'll never forget.
For adventurous holidaymakers, this enigmatic land offers a real taste of the Orient and a peek into the identity and culture of its inhabitants.
Such is the diversity of China and its 5000 years of fascinating history; this vast country is becoming a popular choice for inquisitive and discerning travellers. Steeped in charm and mystique, The People's Republic of China offers a whole host of delights on a long haul holiday.
A destination incomparable to anywhere else on the planet, China's key attractions are luring tourists from all over the globe and they're sure to leave a lasting impression on anyone who goes there.
These landmarks will give visitors a greater understanding of the country's history and traditions but simply spending time among its people on the city streets probably captures the essence and spirit of China at its best.
China is huge and even the most experienced travellers could never pack everything it has to offer into a two week holiday.
Don't even try to. Why not plan a slower placed trip, taking in the highlights but do factor in some free time to explore the cities and landscapes.
A simple stroll through one of the parks to breathe in the fragrance of plumb blossom or observe locals practicing Tai Chi is a great way of soaking up the atmosphere of this unique and vibrant country.
Ancient treasures and rhythms happily co-exist with modern day commodities and is fast becoming a 21st century superpower.
Go on; take a step into this fascinating land and create memories to last a lifetime.
Top Attractions:Forbidden City, Beijing The Great Wall of China Tiananmen Square, Beijing The Summer Palace, Beijing The Ming Tombs, near Beijing International world-class nightlife of Shanghai Potala Palace, Lhasa Water Gardens and Grand Canal of Suzhou Beaches and water sports at Hainan Island Shopping for tea and silks in Hangzhou Kowloon Bay, Hong KongBeing in any new country can be tiring new sights and sounds, complex languages to process and decode and there's also the strain of doing things differently to keep within the rules of local custom and etiquette. Here are a few handy tips to help you.
Etiquette Dos and Don'ts:The Chinese are renowned for their reserved politeness and good manners. Do try to respect all local customs and traditions Do try to learn a few words and phrases in Mandarin. The locals will appreciate even the smallest of efforts Dress conservatively. Shorts are rarely worn except in beach resorts Women should avoid very short skirts and should cover shoulders, particularly when visiting sacred temples Do ask permission before taking anyone's photograph Photography is often prohibited in airports, museums and all military areasWhat to take: What you pack will largely depend on what you are planning to do and where you plan to go. Overall, smart casual, conservative clothes and good, comfortable footwear for sightseeing days!
For current Health and Entry Requirements click link
Latest Deals :
For the latest deals on packages to China have a look at what talkholiday have to offer:
Be Adventurous & Discover The Enigmatic Land Of China, 7 Nights In Beijing From £516pp