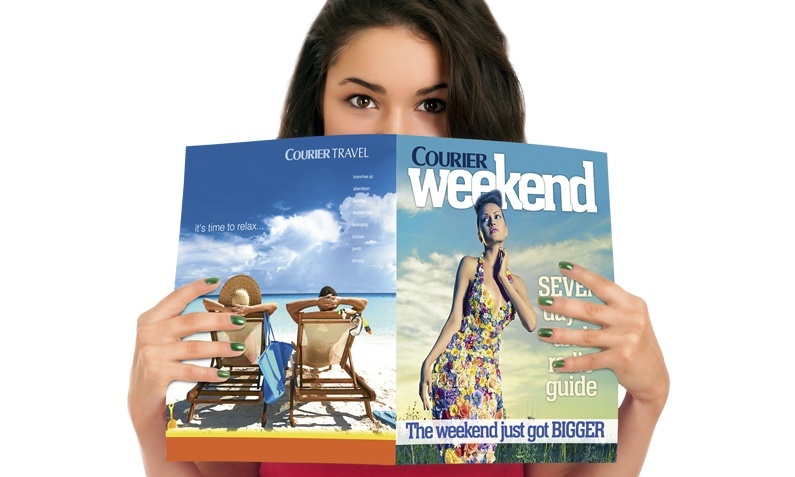 At The Courier we believe that your weekend matters.
It's that point in the week when you have time for you, your family and friends.
It's the perfect time to sit down with a cup of coffee and read that's why your new Courier Weekend magazine is packed with features you have come to love from our current Saturday paper plus new views and reviews, food, fashion and that all-important feel-good factor.
We also bring you, for the first time ever, seven-day TV listings to ensure you have everything you need to plan your week's viewing. You'll also find our new TV critic Paul Whitelaw, who will give you his verdict on the programmes he has watched and the ones to watch, or not, in the week ahead. It's really a question of TV or not TV!
Click below to browse a free sample of our launch edition:Opening your Courier Weekend is new star columnist Fiona Armstrong.
We also bring you a team of top local chefs who share their love of Scottish produce and offer up hints and tips throughout the year.
You will also find familiar faces like John Stoa and Scot Tares who will continue to share their love of the great outdoors and Brian Townsend is there to toast you with a glass of whisky each week.
There is something for everyone from gadgets to gardening, films to fashion, people to places, we've got it covered.
To round off your weekend, Courier favourite Robert McNeil has the last word and it's bound to leave you with a smile and ready to begin another new week.
See your new magazine every Saturday in The Courier.