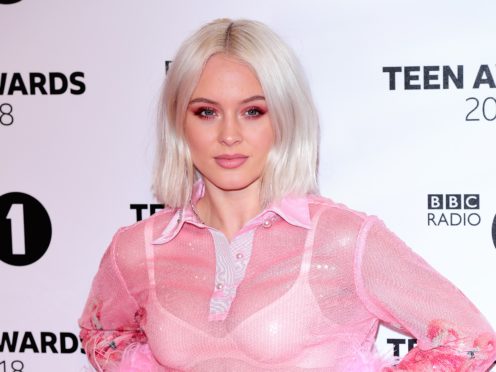 Zara Larsson believes her generation can "change the world" and it make it a better place for women.
The Swedish singer has been forthright with her feminist views and wants women's rights to move forward.
Larsson, 20, is enjoying success with her release Ruin My Life, a song about the dynamics of a toxic relationship.
She said her music is responsible and she always thinks about the message she it putting out for younger listeners while maintaining her artistic independence.
The singer will perform for the 90th birthday of Mickey Mouse and believes Disney has taken strides forward in presenting strong female role models. She hopes to do the same.
Larsson told the Press Association: "I'm such a feminist, I really do believe that my generation can change the world, I hope it's going in the right direction.
"I always think about the kind of music I put out and I always think about what message it has.
"It's quite grown up, a lot of it is quite sexual, but I'm making sure I'm in control over it.
"I'm being responsible. I'm saying what I want to say and being what I want to be."
Larsson is determined to be a positive force and has explained her latest single, Ruin My Life, which contains the lyrics "f*** up my life", is not an endorsement but an exploration of failed relationships.
She said: "I don't want to promote toxic relationships, I want to talk about my experiences. I hope people understand that.
"I hope people can relate to those emotions, and understand that emotions are not always rational."
Larsson hopes the world will embrace the cause of women's rights as she believes Disney producers have.
The singer, who idolised Mulan as a child, has welcomed the company's representation of strong female characters and not just damsels in distress.
She said: "We're not there anymore, I mean I love Sleeping Beauty but she's asleep and the prince does everything, same with Snow White.
"But Disney are very up to date and responsible and make sure that all these kids are growing up seeing strong characters. I loved Frozen. And you've got Moanna being this incredible strong female character."
Larsson is performing live at Disneyland Paris and singing a special happy birthday to Mickey Mouse, as the character celebrates 90 years since his first appearance.
She will be joined at the launch of the Enchanted Christmas Season by model Abbey Clancy and footballer husband Peter Crouch, Coronation Street actress Helen Flanagan and Made in Chelsea star Binky Felstead.
For further information about Enchanted Christmas Season at Disneyland Paris, visit www.disneylandparis.com