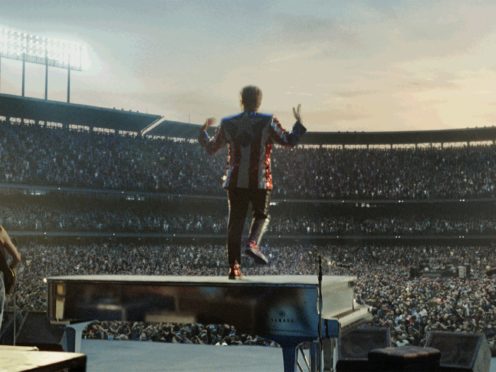 The number of streams of Your Song by Sir Elton John nearly tripled in the wake of the singer's turn in John Lewis' Christmas advert.
Listeners streamed the song 190% more times in the week after the release of the festive video compared to the week before its broadcast, according to Spotify.
Sir Elton stars in this year's edition of the department store's promotion, soundtracking a rose-tinted retrospective of his life and career.
Austin Daboh, Spotify's Head of Music Culture & Editorial, UK, said: "Following Elton John's 'Your Song' soundtracking the most recent John Lewis Christmas advert, we saw a spike of 190% in streams of the song on Spotify, compared to the week before the ad's release.
"Music listening on Spotify often reflects important moments in our shared cultural calendar, and the John Lewis Christmas ad track is one that resonates particularly strongly with the British public."
The streaming service compared the number of streams of Your Song in the UK from November 8 to 14 with the number between November 15 to 21.
The advert, called The Boy and the Piano, was released on November 15 and follows the singer through key moments in his life.
It became the second of the retailer's Christmas ads to feature Your Song after singer Ellie Goulding recorded a cover for the 2010 campaign.